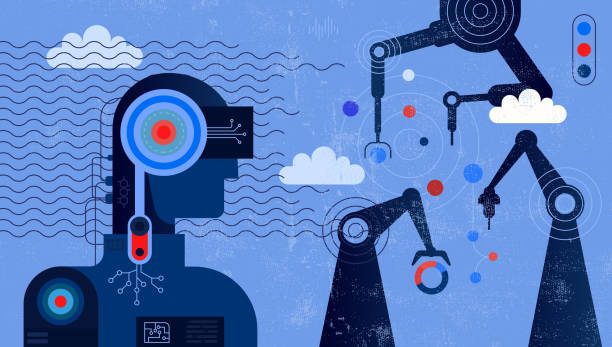 | | |
| --- | --- |
| | TradeUP Thursday |
• Are the S&P 500 and Nasdaq Extending Streaks Amid Fed Scrutiny?
• What are the Highlights from OpenAI's Tech Showcase?
• What's Behind the Surge in Bitcoin's Price?
Dow Jones
S&P 500
Nasdaq
34,132.45

(+0.06%)

4391.12

(+0.19%)

13,680.93

(+0.22%)

Opening price as of 11/09/2023 compared to last close
IN THE HEADLINES
S&P 500, Nasdaq Extend Streaks Amid Yield and Fed Scrutiny
On November 8, U.S. stocks saw minimal changes as investors analyzed Federal Reserve officials' comments on interest rates and monitored Treasury yields. Despite a recent rally triggered by a significant drop in yields, uncertainties arose as central bank officials left room for potential rate hikes. The market anticipates a 50% chance of a rate cut by May. The Dow Jones Industrial Average fell by 0.19%, the S&P 500 increased by 0.04%, and the Nasdaq Composite rose by 0.07%. The market showed a mix of new highs and lows, reflecting ongoing economic uncertainties. Fed Chair Jerome Powell refrained from commenting on monetary policy, maintaining market suspense ahead of his scheduled speech on Thursday. Read more

OpenAI Hosts Its First Tech Showcase Amid Rising Competition
OpenAI CEO Sam Altman introduced a new line of customizable chatbot products and unveiled the GPT-4 Turbo and GPT-4V, showcasing enhanced capabilities and vision features. The conference also introduced GPTs, allowing users to create personalized ChatGPT versions. The company's commitment to safety was emphasized, with early access provided to researchers to identify potential flaws. The conference aligns with increased attention and regulation in the AI space, following President Joe Biden's recent executive order. OpenAI envisions a future with smarter, more personalized AI agents for enhanced productivity in various tasks. Read more

Bitcoin Price Increase
Bitcoin's market dynamics signal a potential value increase, with the one-month call-put skew demonstrating the strongest bullish sentiment in over two years. The demand for call options has surpassed puts, leading to a skew exceeding 10%, not seen since April 2021. The surge in bitcoin's price to nearly $37,000 is linked to optimism around SEC approval for a spot bitcoin exchange-traded fund (ETF). The correlation between ETF developments and bitcoin's price highlights the market's sensitivity to regulatory progress. Despite concerns about high open interest levels, the prevailing sentiment is optimistic, anticipating continued price growth, possibly reaching $40,000 in the near future. Read more
TradeUP TIDBITS

Pay Off Student Debt and Save for Retirement?
"It can be very difficult to really know how to navigate both goals, but the best step you can take is just making sure that you're going into it eyes wide open. Make sure you know the benefits that you have on the table with your company. Make sure you're taking advantage of them and not leaving money on the table."
– Sarah Foster, an analyst at Bankrate
Watch the Interview
INVESTOR TIPS

Discretionary vs. Non-Discretionary Order

If an investor places an order which has a specific limit price, or stop price, then they must inform their brokerage firm how long they want the order to remain on the books. A day order is good for today only and, if not executed, will be canceled at the close of the market. A good-til-canceled (GTC) order is one in which the investor wants the order to remain on the books until it is filled, or until they change their mind and cancel it.
It's Time to Vote!
Share your thoughts with us on social media!

This week's topic is:

Do you actively invest in cryptocurrencies?
| | | |
| --- | --- | --- |
| | Enjoy the app? Tell us what you think! | |
TradeUP Securities, Inc. is a member of FINRA/SIPC and regulated by the US Securities and Exchange Commission. Registered office: 437 Madison Ave 27th Floor New York, NY, 10022. For further information about TradeUP Securities, Inc., see FINRA BrokerCheck. For further information about SIPC insurance coverage for accounts at TradeUP Securities, Inc., see www.sipc.org or request an explanatory brochure from TradeUP Securities, Inc..

All investments involve risk, including possible loss of principal. Past performance of a security, market, or financial product does not guarantee future results. Electronic trading poses unique risk to investors. System response and access times may vary due to market conditions, system performance, and other factors. Market volatility, volume, and system availability may delay account access and trade executions.

No content on the website shall be considered a recommendation or solicitation for the purchase or sale of securities, futures or other investment products. All information and data on the website are for reference only and no historical data shall be considered as the basis for judging future trends.

Please read through our Terms and Conditions before investing.

If you no longer wish to receive notifications like this, you can unsubscribe any time.