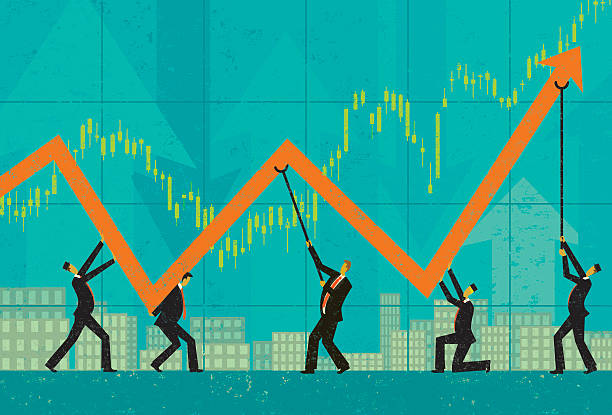 | | |
| --- | --- |
| | TradeUP Thursday |
• Why is the Federal Reserve holding rates?
• What is the Bank of Japan's monetary policy?
• What will Biden and Xi discuss in San Francisco?
Dow Jones
S&P 500
Nasdaq
33,483.09

(+0.63%)

4276.83

(+0.92%)

13,224.54

(+1.25%)

Opening price as of 11/02/2023 compared to last close
IN THE HEADLINES
Fed keeps rates unchanged, while revising its evaluation of economic growth
The Federal Reserve, in its recent meeting, decided to maintain the benchmark interest rates within a target range of 5.25% to 5.5%, marking the second consecutive time where they held rates. The post-meeting statement indicated that the economy had expanded strongly in the third quarter, with employment gains moderating but remaining robust. Inflation, though slowing from its rapid pace in 2022, still exceeded the Fed's 2% annual target. While the Fed maintains its current stance, market expectations are shifting, with bond yields surging, and policymakers are contemplating the balance between inflation control and economic growth. Market projections indicate the potential for a rate cut around June 2024. Read more

Bank of Japan loosens grip on rates as prices rise, markets bet on bigger pivot
The Bank of Japan has clarified that its recent policy adjustment does not mark the start of a tightening cycle. Deputy Governor Shinichi Ichida emphasized the necessity of maintaining ultra-easy monetary policy to support changes in wage- and price-setting behavior in firms. Despite persistent inflation above the 2% target and increasing wages, the Bank of Japan is not considering raising short-term interest rates. This stance contrasts with the global trend of tightening monetary policies in response to rising inflation. The central bank aims to strike a balance between easing and side effects as inflation expectations rise. Read more

Biden and Xi Will Meet in San Francisco Next Month
Both leaders will be attending the Asia-Pacific Economic Cooperation (APEC) summit in mid-November, though specific details of the meeting were not disclosed. The discussions are expected to cover a range of key issues, including concerns about China's relationship with Russia, its stance on Taiwan, and broader geopolitical matters. President Biden has emphasized strategic competition in the U.S.-China relationship while seeking to counter China's influence in the Indo-Pacific and Africa. This upcoming meeting follows a recent meeting with Chinese Foreign Minister Wang Yi in Washington and reflects the ongoing dialogue between the two leaders, as President Biden often mentions his past interactions with President Xi. Read more
TradeUP TIDBITS

"I think they're right to pause here a little bit and see what happens, but I suspect that they may not be done [increasing rates]. I think there's a chance that inflation is just a little stickier than people think and their fiscal and monetary stimulus in the last several years is more than people think. Unemployment is very low. We'll see."
– Jamie Dimon, CEO of JPMoran Chase
Watch the Interview
INVESTOR TIPS

Good-til-Canceled Order

If an investor places an order which has a specific limit price, or stop price, then they must inform their brokerage firm how long they want the order to remain on the books. A day order is good for today only and, if not executed, will be canceled at the close of the market. A good-til-canceled (GTC) order is one in which the investor wants the order to remain on the books until it is filled, or until they change their mind and cancel it.
It's Time to Vote!
Share your thoughts with us on social media!

This week's topic is:

Do you foresee a decline in housing prices in the near future?
| | | |
| --- | --- | --- |
| | Enjoy the app? Tell us what you think! | |
TradeUP Securities, Inc. is a member of FINRA/SIPC and regulated by the US Securities and Exchange Commission. Registered office: 437 Madison Ave 27th Floor New York, NY, 10022. For further information about TradeUP Securities, Inc., see FINRA BrokerCheck. For further information about SIPC insurance coverage for accounts at TradeUP Securities, Inc., see www.sipc.org or request an explanatory brochure from TradeUP Securities, Inc..

All investments involve risk, including possible loss of principal. Past performance of a security, market, or financial product does not guarantee future results. Electronic trading poses unique risk to investors. System response and access times may vary due to market conditions, system performance, and other factors. Market volatility, volume, and system availability may delay account access and trade executions.

No content on the website shall be considered a recommendation or solicitation for the purchase or sale of securities, futures or other investment products. All information and data on the website are for reference only and no historical data shall be considered as the basis for judging future trends.

Please read through our Terms and Conditions before investing.

If you no longer wish to receive notifications like this, you can unsubscribe any time.