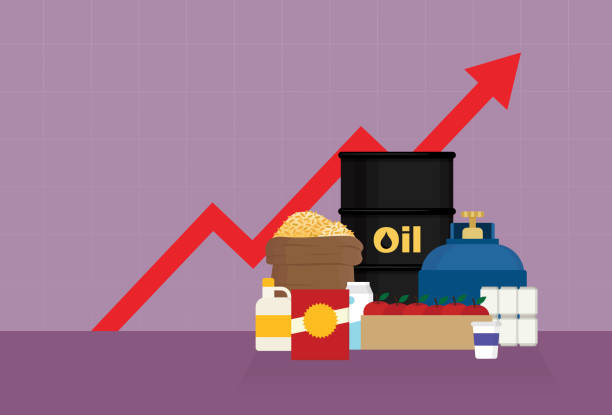 | | |
| --- | --- |
| | TradeUP Thursday |
• Fed's Rate Decision: What Does It Signal for the Economy?
• Surging Oil Prices: Impact on Inflation & Consumer Sentiment?
• Instacart's $30/share IPO: A Turning Point for Tech?
Dow Jones
S&P 500
Nasdaq
34,231.41

(-0.61%)

4367.80

(-0.78%)

13,348.46

(-0.90%)

Opening price as of 09/21/2023 compared to last close
IN THE HEADLINES
Fed to leave rates unchanged on Sept. 20; cut unlikely before Q2 2024
During the Federal Reserve meeting, policymakers decided to leave interest rates unchanged, but they indicated the possibility of another rate increase later this year. They also adjusted their expectations for rate cuts in 2024 and 2025, suggesting that rates are likely to remain higher than previously anticipated. This decision reflects the Fed's optimism about a resilient economy and its ongoing focus on controlling inflation. Fed Chair Jerome H. Powell emphasized that the economy has been stronger than expected, but the central bank remains cautious and vigilant regarding inflation. Read more

Gas prices hit 2023 highs as oil stays hot
Rising oil prices in the U.S., with a 30% increase since the beginning of July, are leading to concerns about their impact on consumers, the Federal Reserve's interest rate policy, and inflation. This surge in oil prices has contributed to a 10.6% rise in gas prices, causing higher costs at the pump for Americans. Fed Chair Jerome Powell noted that higher energy prices can affect consumer spending and expectations about inflation, emphasizing the potential economic impact of sustained energy price increases. While gas prices have risen nearly 20% to $3.88 per gallon since the start of the year, they are still lower than last year's peak of $5 in mid-June, but the situation remains uncertain due to factors like production cuts in countries like Saudi Arabia and Russia, as well as refinery challenges caused by extreme summer heat. Read more

Instacart rises 12% on first day of trading, an encouraging sign for tech IPOs
Instacart, the grocery-delivery company that experienced significant growth during the pandemic, has priced its long-anticipated IPO at $30 per share, valuing the company at approximately $10 billion. This IPO marks the first notable venture-backed tech company to go public in the U.S. since December 2021. Instacart's performance and the upcoming debut of cloud software vendor Klaviyo could influence other billion-dollar-plus companies in the pipeline considering going public. Instacart has shifted its focus towards profitability and reported $114 million in net income in the latest quarter, a significant increase from the previous year, positioning itself as a profitable player in the delivery space. Read more
TradeUP TIDBITS

This Day in History
On September 21, 1931, the Bank of England dropped the gold standard, and the pound sterling promptly lose 28% of its value. Other European countries who pegged their currencies to the pound sterling suffered substantial losses due to its devaluation.
Read the original Treasury statement
INVESTOR TIPS

Tender Offers

When an investor (commonly referred to as an acquirer) makes a public offer directly to a target company's shareholders to buy some or all of their shares, often at a price higher than the current market price. The offer can be conditional on a minimum or maximum number of shares being purchased though shareholders are not required to participate. Tender offers are one way to acquire a company and can sometimes be hostile, depending on whether the target company's board approves.
It's Time to Vote!
Share your thoughts with us on social media!

This week's topic is:

Do you think the Federal Reserve's decision to leave interest rates unchanged is a good move for the economy?
| | | |
| --- | --- | --- |
| | Enjoy the app? Tell us what you think! | |
TradeUP Securities, Inc. is a member of FINRA/SIPC and regulated by the US Securities and Exchange Commission. Registered office: 437 Madison Ave 27th Floor New York, NY, 10022. For further information about TradeUP Securities, Inc., see FINRA BrokerCheck. For further information about SIPC insurance coverage for accounts at TradeUP Securities, Inc., see www.sipc.org or request an explanatory brochure from TradeUP Securities, Inc..

All investments involve risk, including possible loss of principal. Past performance of a security, market, or financial product does not guarantee future results. Electronic trading poses unique risk to investors. System response and access times may vary due to market conditions, system performance, and other factors. Market volatility, volume, and system availability may delay account access and trade executions.

No content on the website shall be considered a recommendation or solicitation for the purchase or sale of securities, futures or other investment products. All information and data on the website are for reference only and no historical data shall be considered as the basis for judging future trends.

Please read through our Terms and Conditions before investing.

If you no longer wish to receive notifications like this, you can unsubscribe any time.