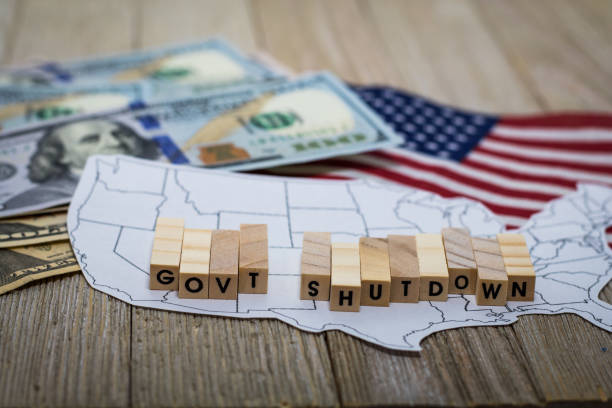 | | |
| --- | --- |
| | TradeUP Thursday |
• Will Meta's new AI catch up with OpenAI?
• Is a government shutdown imminent?
• Why did stocks drop amid high Treasury yields and a strong dollar?
Dow Jones
S&P 500
Nasdaq
33,599.19

(+0.15%)

4275.87

(+0.03%)

13,056.06

(-0.28%)

Opening price as of 09/28/2023 compared to last close
IN THE HEADLINES
Meta Platforms creating open-source AI to challenge OpenAI's ChatGPT
Meta's new AI aims to offer text and image generation capabilities for other companies. They're committed to open-source AI but is facing challenges in sustaining the effort. Meta's ambition is to enhance AI for the metaverse and social platforms. The competition with OpenAI hinges on data scale, as GPT-4 may be much larger than Meta's Llama 2. Read more

Government shutdown to begin Sunday if no deal is reached. What to expect
Conservatives in the House are pushing for substantial spending cuts, while the Senate has proposed a plan to fund the government until November 17, including aid for Ukraine and FEMA funding. President Joe Biden remains optimistic about avoiding a shutdown, urging House Republicans to fulfill their funding responsibilities. If a shutdown occurs, it would impact millions of federal workers and military personnel, with some essential workers working without pay, while Social Security checks would continue. Read more

Stocks decline as U.S. Treasury bond yields and the dollar remain high
On Tuesday, global equities faced a 1% drop in a volatile trading session, driven by concerns of persistently high interest rates. The U.S. Treasury yield remained near a 16-year high, and the dollar index reached a 10-month peak. Wall Street followed the downward trend from Asian and European markets following the Federal Reserve's announcement of prolonged higher rates. Concerns also arose over a potential government shutdown, rising oil prices, and an ongoing auto worker strike. The day ended with significant equity losses, and Treasury yields experienced minor fluctuations. Meanwhile, oil prices rebounded from earlier lows, settling higher. Read more
TradeUP TIDBITS

"Look at how much they have shocked this mortgage market. Rates have jumped from sub-3% to 7.50% in just three years…. Low supply of homes vs population. I still think 7.5% mortgages will cause home price deflation, but that is very different from a crash. This is not 2005-2008. The issue is one of ACTIVITY. No sales means no phone calls to the window repair guy, the carpet installation guy."

–Jeff Weniger, Head of Equity Strategy at Wisdom Tree
INVESTOR TIPS

Bond funds

They are considered riskier than money market funds but safer than stock funds. They invest in a portfolio of government and/or corporate debt securities with the goal of generating monthly income (returns) for investors through interest payments.
It's Time to Vote!
Share your thoughts with us on social media!

This week's topic is:

Do you think Meta's new AI will be better than ChatGPT?
| | | |
| --- | --- | --- |
| | Enjoy the app? Tell us what you think! | |
TradeUP Securities, Inc. is a member of FINRA/SIPC and regulated by the US Securities and Exchange Commission. Registered office: 437 Madison Ave 27th Floor New York, NY, 10022. For further information about TradeUP Securities, Inc., see FINRA BrokerCheck. For further information about SIPC insurance coverage for accounts at TradeUP Securities, Inc., see www.sipc.org or request an explanatory brochure from TradeUP Securities, Inc..

All investments involve risk, including possible loss of principal. Past performance of a security, market, or financial product does not guarantee future results. Electronic trading poses unique risk to investors. System response and access times may vary due to market conditions, system performance, and other factors. Market volatility, volume, and system availability may delay account access and trade executions.

No content on the website shall be considered a recommendation or solicitation for the purchase or sale of securities, futures or other investment products. All information and data on the website are for reference only and no historical data shall be considered as the basis for judging future trends.

Please read through our Terms and Conditions before investing.

If you no longer wish to receive notifications like this, you can unsubscribe any time.