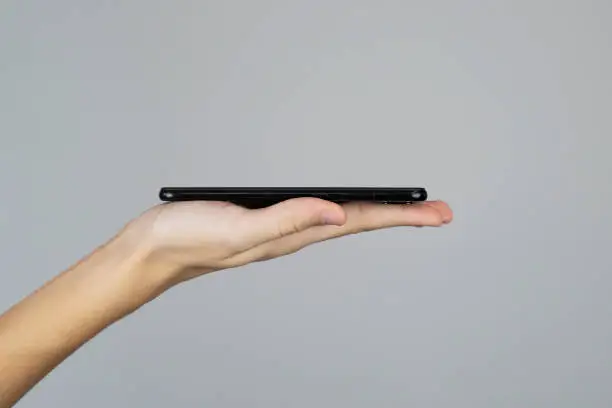 | | |
| --- | --- |
| | TradeUP Thursday |
• Is the new iPhone 15 worth the price?
• Will Arm's IPO revive the IPO market?
• What could a strike by auto workers mean for the industry?
Dow Jones
S&P 500
Nasdaq
34,734.74

(+0.46%)

4489.59

(+0.50%)

13,874.34

(+0.44%)

Opening price as of 09/14/2023 compared to last close
IN THE HEADLINES
Apple event 2023 recap
At Apple's recent September event in Cupertino, the spotlight was on the iPhone 15 series, with the standard model starting at $799 and the larger version at $899. Both are set for preorder on September 15, hitting stores on September 22, offering improved cameras and vibrant color options. The iPhone 15 Pro and Pro Max, starting at $999 and $1,199, boast premium features like a titanium build and advanced photography capabilities. Additionally, the Series 9 Apple Watch, priced at $399, introduced enhanced processing power and a unique "double-tap" feature. Notably, Apple confirmed a shift to USB-C charging ports for the iPhone 15 lineup, aligning with EU regulations, marking another chapter in Apple's ongoing technological evolution. Read more

The stock market hopes for a hit from the year's biggest initial public offering
When British chip designer Arm goes public with the year's largest initial public offering (IPO) on the Nasdaq stock exchange, the tech industry and investors worldwide will be closely monitoring its performance. If Arm's stock falters, it may signal an extended freeze in the IPO market. Conversely, a strong reception for Arm's shares could encourage more companies to go public in the coming months, breaking the IPO drought. This IPO is a standout in a year that has seen the fewest IPOs since 2009, with 73 IPOs in the U.S. raising $14.8 billion compared to 397 companies raising $142 billion in 2021. Arm, a SoftBank-owned company valued at $54.5 billion, provides crucial chip designs used by tech giants like Apple, Google, Samsung, and Nvidia, and its IPO reflects the tech industry's strategic importance and challenges. Read more

Potential UAW strike: Where labor talks stand and what's at stake
Approximately 146,000 auto workers are poised to strike this week if their demands aren't met by major automakers General Motors, Ford, and Stellantis. United Auto Workers (UAW) union members are pushing for higher wages and benefits, setting a deadline for a deal with the automakers by midnight Eastern time on Thursday. While negotiations are ongoing, a strike could lead to rising vehicle prices and an American-made car shortage in as little as two months, causing significant disruptions in the U.S. auto industry. Ford CEO Jim Farley expressed the potential devastation of such a strike, highlighting the importance of reaching an agreement for both the industry and the country's economy. Read more
TradeUP TIDBITS

"Inflation in the eurozone is 5.3%, projected to go higher. It's still significantly above the policy rate, so they have negative real rates. Now I know that rate hikes can't do anything about oil prices. Rate hikes can't make the winter milder in Europe and ease any potential gas situation, but the mistake that was made in 2021 by central banks around the world was in allowing supply chain issues, energy price issues, then the war in Ukraine issues to filter into the broader price setting behavior, and that's what central banks have to push back against.
I think the Fed so far has done a pretty good job. I think the ECB isn't quite there yet. And I think they have to be very careful not to tell markets…that this is the last rate hike, because what do markets do when you think you've got the last rate hike? You look for the first rate cut and that's way too premature."


–John Ryding, Chief Economic Adviser at Brean Capital, LLC
Watch the full interview
INVESTOR TIPS

The Third Market

The third market facilitates the over-the-counter (OTC) trading of exchange-listed securities between institutional investors and broker-dealers. Investors who engage in third-market trading are able to bypass broker fees and the involvement of a formal exchange like the NYSE. OTC refers to trading that is done through a broker-dealer network rather than a centralized exchange; outside of the third market, securities that are traded OTC are typically not listed on an exchange.
It's Time to Vote!
Share your thoughts with us on social media!

This week's topic is:

Will you buy the new iPhone 15?
| | | |
| --- | --- | --- |
| | Enjoy the app? Tell us what you think! | |
TradeUP Securities, Inc. is a member of FINRA/SIPC and regulated by the US Securities and Exchange Commission. Registered office: 437 Madison Ave 27th Floor New York, NY, 10022. For further information about TradeUP Securities, Inc., see FINRA BrokerCheck. For further information about SIPC insurance coverage for accounts at TradeUP Securities, Inc., see www.sipc.org or request an explanatory brochure from TradeUP Securities, Inc..

All investments involve risk, including possible loss of principal. Past performance of a security, market, or financial product does not guarantee future results. Electronic trading poses unique risk to investors. System response and access times may vary due to market conditions, system performance, and other factors. Market volatility, volume, and system availability may delay account access and trade executions.

No content on the website shall be considered a recommendation or solicitation for the purchase or sale of securities, futures or other investment products. All information and data on the website are for reference only and no historical data shall be considered as the basis for judging future trends.

Please read through our Terms and Conditions before investing.

If you no longer wish to receive notifications like this, you can unsubscribe any time.