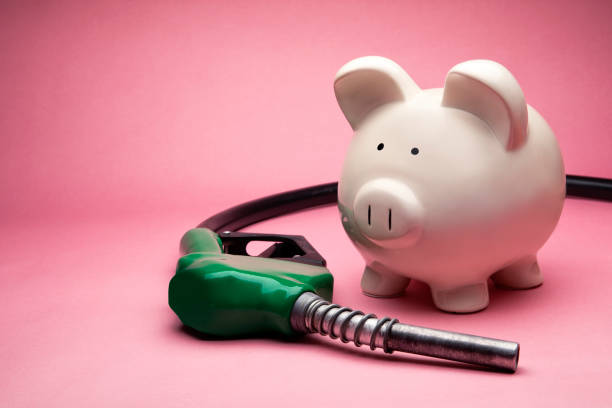 | | |
| --- | --- |
| | TradeUP Thursday |
• Do U.S. ISM Data in August Hint at an Interest Rate Hike?
• Is China's Ban on iPhones a Sign of Escalating U.S.-China Tensions?
• Are Saudi and Russian Production Cuts Affecting the Recent Surge in Oil Prices?
Dow Jones
S&P 500
Nasdaq
34,393.83

(-0.14%)

4432.57

(-0.74%)

13,675.1

(-1.42%)

Opening price as of 09/07/2023 compared to last close
IN THE HEADLINES
Surprisingly, the U.S. ISM data expanded in August, sparking expectations of an interest rate hike
The U.S. services sector surprisingly gained momentum in August, marked by increased new orders and higher input costs, suggesting persistent inflation pressures. The Institute for Supply Management (ISM) reported a non-manufacturing PMI of 54.5, its highest level since February, up from July's 52.7, defying economist expectations of a decline to 52.5. As the Federal Reserve's efforts to combat inflation through interest rate hikes take effect, the labor market exhibits mixed signals with slower job growth, and the manufacturing sector continues to contract. These dynamics may lead to expectations of the Fed maintaining its policy rate in the near term, but the resilient services sector, with rising orders and input prices, poses challenges to achieving inflation control. Read more

Oil prices spike as Saudi Arabia, Russia extend 1.3 million barrel a day oil cut through December
Oil prices hit a yearly high as Saudi Arabia and Russia, the world's top crude exporters, committed to extending production cuts for another three months. Brent crude, the global benchmark, rose 1.8% to exceed $90 a barrel, with West Texas Intermediate (WTI) following suit at $87 a barrel. This move reinforces OPEC+'s efforts to support oil prices through substantial and prolonged production cuts. Saudi Arabia plans to maintain a 1 million barrel per day cut until year-end, and Russia will reduce exports by 300,000 barrels daily through 2023. These price increases may pose inflation challenges and impact central banks' efforts to control inflation. Read more

Germany's economy hasn't looked this weak since the start of the pandemic
Germany's economy experienced its sharpest decline in over three years, with the Purchasing Managers' Index (PMI) falling to 44.7 in August from 48.5 in July, the lowest level since May 2020. This contraction is fueled by a deepening downturn in manufacturing and the first decline in services in eight months, raising concerns of a potential recession. Germany's economic struggles are also impacting the wider eurozone, with the euro area's PMI falling to 47 in August, the lowest since November 2020. Rising inflation in services due to wage increases could complicate the European Central Bank's monetary policy decisions. Economists warn of a possible eurozone recession in the second half of the year, with Germany facing significant challenges as the worst-performing economy in the region. Read more
TradeUP TIDBITS

China reportedly bans iPhone use by government officials
Apple's stock took a hit as reports emerged that China has banned officials at central government agencies from using or bringing iPhones and other foreign-branded devices into their offices. The move comes amid China's efforts to reduce dependence on American technologies, even affecting a major player like Apple, which generates nearly a fifth of its revenue from the Chinese market. This development underscores the broader tensions between the U.S. and China, raising concerns for foreign companies operating in China. While this ban is unlikely to have an immediate impact on Apple's earnings given its popularity in China, it reflects China's ongoing push for self-reliance in technology and its stance on reducing reliance on foreign products. The ban coincides with an upcoming Apple event expected to launch a new line of iPhones.
INVESTOR TIPS

Stock Splits

When a company's stock price begins to rise and reach triple-digit levels, it is common for them, in an effort to bring down the price to more affordable levels, to initiate a stock split. For example, if ABC is trading at $150 per share and the board declares a 3-for – stock split, then the price will drop to $50 per share and everyone will now own 3 times as many shares as before. For stock prices that are declining, the board may direct a reverse stock split, such as a 1-for-2 reverse stock split, which aims to boost the stock price by reducing the total number of shares outstanding.
It's Time to Vote!
Share your thoughts with us on social media!

This week's topic is:

Will Rising Oil Prices Impact the Global Economy?
| | | |
| --- | --- | --- |
| | Enjoy the app? Tell us what you think! | |
TradeUP Securities, Inc. is a member of FINRA/SIPC and regulated by the US Securities and Exchange Commission. Registered office: 437 Madison Ave 27th Floor New York, NY, 10022. For further information about TradeUP Securities, Inc., see FINRA BrokerCheck. For further information about SIPC insurance coverage for accounts at TradeUP Securities, Inc., see www.sipc.org or request an explanatory brochure from TradeUP Securities, Inc..

All investments involve risk, including possible loss of principal. Past performance of a security, market, or financial product does not guarantee future results. Electronic trading poses unique risk to investors. System response and access times may vary due to market conditions, system performance, and other factors. Market volatility, volume, and system availability may delay account access and trade executions.

No content on the website shall be considered a recommendation or solicitation for the purchase or sale of securities, futures or other investment products. All information and data on the website are for reference only and no historical data shall be considered as the basis for judging future trends.

Please read through our Terms and Conditions before investing.

If you no longer wish to receive notifications like this, you can unsubscribe any time.