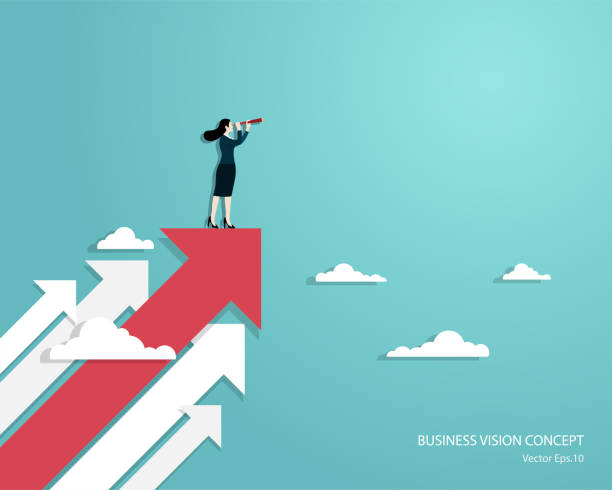 | | |
| --- | --- |
| | TradeUP Thursday |
• U.S. job growth cooled in August. What does that mean for inflation and interest rates?
• China's Baidu beating revenue estimates and making progress with generative AI?
• What happened to Bitcoin and crypto-related stocks recently?
Dow Jones
S&P 500
Nasdaq
35,519.06

(+0.56%)

4491.38

(+0.53%)

13,818.25

(+0.70%)

Opening price as of 08/31/2023 compared to last close
IN THE HEADLINES
U.S. job growth cooled in August. Here's what that means for inflation and interest rates
The private sector added 177,000 jobs in August, compared to 371,000 in July, according to human-resources company ADP. This slower rate of job creation could indicate a return to a more sustainable dynamic for the labor market and put downward pressure on inflation, which may affect the Federal Reserve's decision on whether to hike rates again in September or pause. The Fed has raised rates 11 times since early 2022 to combat rising prices and overheating, but recent data suggests a cooling labor market and inflation. More economic data is expected before the Fed's next meeting, including the monthly jobs report on Friday. Read more

China's Baidu beats quarterly revenue estimates, cheers generative AI progress
Baidu's Q2 revenue exceeded estimates thanks to a post-pandemic recovery in advertising spending. Its CEO plans to intensify efforts on generative AI, and sees momentum continuing in areas such as advertising, healthcare, financial services, local services, and travel. The company's U.S.-listed shares rose 1.2%. Baidu reported adjusted profit of 22.55 yuan per American Depositary Share (ADS), exceeding analysts' average estimate of 16.86 yuan per ADS, according to Refinitiv. Baidu is waiting for Chinese regulatory approval for a large-scale rollout of its ChatGPT-like Ernie bot. Read more

Bitcoin Tops $28K on Grayscale Ruling, While Crypto-Related Stocks Soar More Than 10%
Bitcoin surged over 7% after a federal appeals court ruled that the SEC must review its rejection of Grayscale Investments' attempt to convert its Grayscale Bitcoin Trust (GBTC) into an ETF, potentially opening the door for a spot bitcoin ETF in the US. The legal victory could pave the way for an ETF conversion that would eliminate the discount between GBTC and its net asset value and allow a greater swath of the general public to invest in bitcoin. The ruling also caused publicly-traded crypto names like Coinbase and MicroStrategy to move higher, and altcoins like ether, cardano, dogecoin, and solana to post sizable gains. Read more
TradeUP TIDBITS

Last year today, on August 31, 2022:,
The hot topic in finance was the ongoing debate on the impact of the COVID-19 pandemic on the economy. There were discussions around the effectiveness of government stimulus packages and how businesses and individuals could recover from the financial setbacks caused by the pandemic. Additionally, there were talks on the changing landscape of remote work and its effects on various industries.
However, it's important to note that the world of finance is constantly evolving and changing, and the hot topic today may be different from what it was a year ago. It's always a good idea to stay up to date with the latest news and trends in finance to make informed decisions.
INVESTOR TIPS

Capital Gains — Realized vs. Unrealized

Realized gain: Results from selling an asset at a price higher than the original purchase price. It occurs when an asset is sold at a level that exceeds its book value cost.
While an asset may be carried on a balance sheet at a level far above cost, any gains while the asset is still being held are considered unrealized as the asset is only being valued at fair market value. If selling an asset results in a loss, there is a realized loss instead.
Unrealized gain: A potential profit that exists on paper, resulting from an investment. It is an increase in the value of an asset that has yet to be sold for cash, such as a stock position that has increased in value but remains open. A gain becomes realized once the position is sold for a profit.
It's Time to Vote!
Share your thoughts with us on social media!

This week's topic is:

Do you think Bitcoin will continue to surge?
| | | |
| --- | --- | --- |
| | Enjoy the app? Tell us what you think! | |
TradeUP Securities, Inc. is a member of FINRA/SIPC and regulated by the US Securities and Exchange Commission. Registered office: 437 Madison Ave 27th Floor New York, NY, 10022. For further information about TradeUP Securities, Inc., see FINRA BrokerCheck. For further information about SIPC insurance coverage for accounts at TradeUP Securities, Inc., see www.sipc.org or request an explanatory brochure from TradeUP Securities, Inc..

All investments involve risk, including possible loss of principal. Past performance of a security, market, or financial product does not guarantee future results. Electronic trading poses unique risk to investors. System response and access times may vary due to market conditions, system performance, and other factors. Market volatility, volume, and system availability may delay account access and trade executions.

No content on the website shall be considered a recommendation or solicitation for the purchase or sale of securities, futures or other investment products. All information and data on the website are for reference only and no historical data shall be considered as the basis for judging future trends.

Please read through our Terms and Conditions before investing.

If you no longer wish to receive notifications like this, you can unsubscribe any time.