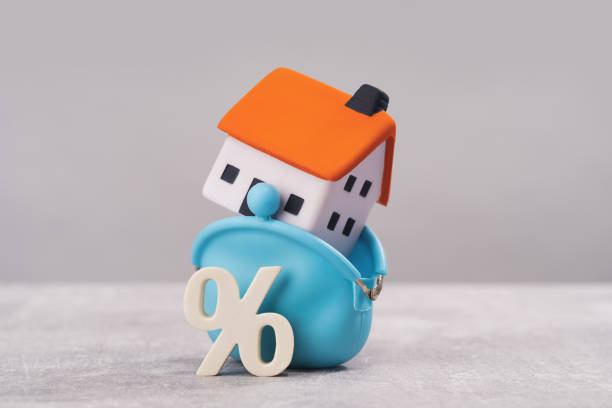 | | |
| --- | --- |
| | TradeUP Thursday |
• Did Nvidia Stock Surge due to Strong Earnings and an Optimistic Outlook?
• Is Foot Locker Adjusting its 2023 Outlook?
• Have U.S. 30-Year Mortgage Rates Reached the Highest Level?
Dow Jones
S&P 500
Nasdaq
34,473.28

(+0.30%)

4448.19

(+0.28%)

13,799.10

(+0.57%)

Opening price as of 08/24/2023 compared to last close
IN THE HEADLINES
Nvidia stock soars to record high as earnings, forecasts crush expectations
NVIDIA's shares surged 6% in extended trading after surpassing Q2 earnings estimates and providing an optimistic Q3 outlook. With earnings of $2.70 per share (adjusted) and revenue of $13.51 billion, the company exceeded expectations. The projected Q3 revenue of about $16 billion suggests a 170% YoY growth. The success highlights NVIDIA's GPUs' significance in AI. CEO Jensen Huang emphasized data centers' transition to accelerated computing and generative AI. The data center business reported $10.32 billion in revenue, driven by cloud providers and giants like Alphabet, Amazon, and Meta. Gaming division revenue grew by 22%, while other sectors showed mixed results. Read more

China pares back holdings of U.S. Treasuries for 7th month
The company reported a 9.9% sales decrease to $1.86 billion for the second quarter, with non-GAAP EPS down 96.4% to 4 cents. Comparable-store sales declined 9.4% due to changing vendor mix, repositioning of Champs Sports, and retail theft. Foot Locker adjusted its 2023 outlook, projecting an 8% to 9% decline in sales, 9% to 10% drop in comparable-store sales, and non-GAAP EPS of $1.30 to $1.50. The company suspended its quarterly cash dividend to ensure investment flexibility. Read more

U.S. 30-year mortgage rate soars to highest since 2000
U.S. mortgage applications for home purchases have hit a 28-year low, with refinancing down 35% compared to last year, as reported by the Mortgage Bankers Association. Mortgage rates reached 7.31%, the highest in 23 years. A combination of elevated rates and reduced purchasing power has led to a decline in homebuyer activity. Existing home sales dropped 2.2% in July, reflecting a 16.6% year-over-year dip. Low housing supply is further contributing to high home prices, creating affordability challenges for buyers. Despite earlier predictions of a 2.2% price decline, Goldman Sachs strategists now foresee a 1.8% increase due to scarce new listings and limited purchase applications. Read more
TradeUP TIDBITS

How To Analyze Stocks Using TradeUP's Tools and Features
Navigate the intricacies of stock analysis with a comprehensive set of tools tailored to your needs. Integrated charts provide an encompassing view of stock performance, while real-time advanced quotes shed light on market dynamics. Whether you're a seasoned trader exploring in-depth analytics or utilizing paper trading to refine strategies, these versatile resources offer invaluable insights into the world of stock analysis.
INVESTOR TIPS

How do I invest in an IPO?

An IPO gives the investing public an opportunity to own and participate in the growth of a formerly private company. By their nature, however, IPOs can be risky and speculative investments.
There are two ways the general public can invest in a new public company. First, if you are a client of an underwriter involved in the IPO, you may be offered the opportunity to directly participate in the IPO. In this instance, you will be able to purchase the shares at the offering price. It is often the case that underwriters and dealers will distribute most of the shares in the IPO to their institutional and high net-worth clients, such as mutual funds, hedge funds, pension funds, insurance companies and high net-worth individuals. For the typical investor, being able to directly buy in a popular IPO is a unique opportunity.
The other way, which is more common in the case of individual investors, is to purchase the shares when they are resold in the public market in the days following the IPO. An investor could place an order with their broker to purchase shares in this manner.
It's Time to Vote!
Share your thoughts with us on social media!

This week's topic is:

Are Foot Locker's Altered Sales Projections and Revised Outlook on Your Radar?
| | | |
| --- | --- | --- |
| | Enjoy the app? Tell us what you think! | |
TradeUP Securities, Inc. is a member of FINRA/SIPC and regulated by the US Securities and Exchange Commission. Registered office: 437 Madison Ave 27th Floor New York, NY, 10022. For further information about TradeUP Securities, Inc., see FINRA BrokerCheck. For further information about SIPC insurance coverage for accounts at TradeUP Securities, Inc., see www.sipc.org or request an explanatory brochure from TradeUP Securities, Inc..

All investments involve risk, including possible loss of principal. Past performance of a security, market, or financial product does not guarantee future results. Electronic trading poses unique risk to investors. System response and access times may vary due to market conditions, system performance, and other factors. Market volatility, volume, and system availability may delay account access and trade executions.

No content on the website shall be considered a recommendation or solicitation for the purchase or sale of securities, futures or other investment products. All information and data on the website are for reference only and no historical data shall be considered as the basis for judging future trends.

Please read through our Terms and Conditions before investing.

If you no longer wish to receive notifications like this, you can unsubscribe any time.