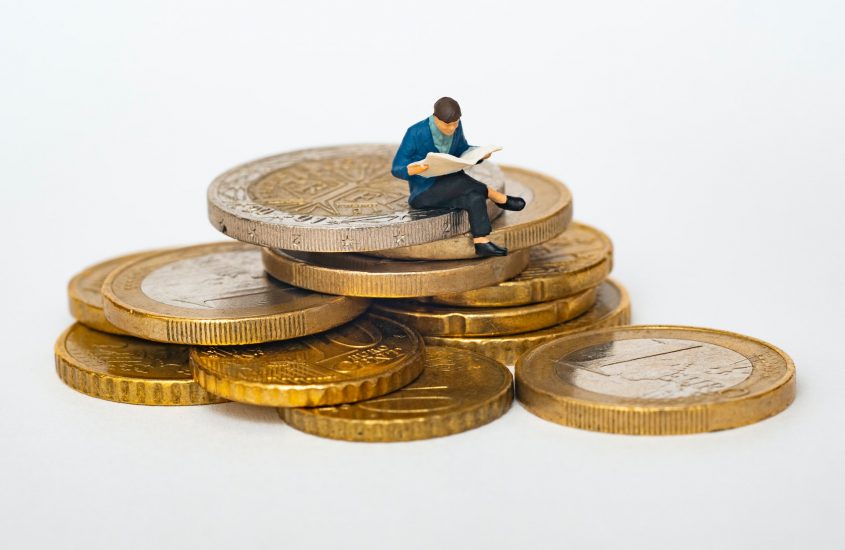 Sept 01, 2022




TradeUP Thursday




Latest news and bulletin updates
Market Trends

Dow Jones




31,454(-0.30%)

S&P 500




4,000(-0.57%)

NASDAQ




11,707(-0.92%)

(Opening price as of 09/01/2022 compared to last close)
Weekly Highlights




| | |
| --- | --- |
| #1 | Nvidia gets limited licenses for chip exports |

| | |
| --- | --- |
| #2 | Bed Bath & Beyond announced stock sale, job cuts |

| | |
| --- | --- |
| #3 | Berkshire revealed first sale of BYD stock in 14 years |

| | |
| --- | --- |
| #4 | G7 finance chiefs to discuss a Russian oil price cap on Friday |
Share Your Thoughts:
Aggressive rate hikes ahead; Employment Situation report to be released Friday
Fed chief Powell spoke briefly last Friday on his determination to fight inflation. He said that the central bank will further increase rates, and there will very likely be some softening of labor market conditions. Other Fed officials saw interest rates rising further and the need to keep rates at a high level for some time.
•New York Fed chief John Williams said interest rates probably need to advance above 3.5% at some point to achieve their goal. It's going to take time before downward adjustments are expected to be seen.
•Atlanta Fed chief Raphael Bostic called the duty to curb inflations "unshakable," but said he's open to dialing back the pace of increases if prices cool.
The Fed has targeted a 2% PCE rate as their target for cooling inflation. The index fell by 0.1% to 6.3% in July as gas prices decreased. However, it is still at a 40-year high. And with geopolitical conflicts putting pressure on crude oil prices and high mortgage rates pushing more potential home buyers into the rental market, oil and rent prices will continue to be highly volatile in the near future, making it difficult to mark the peak of inflation.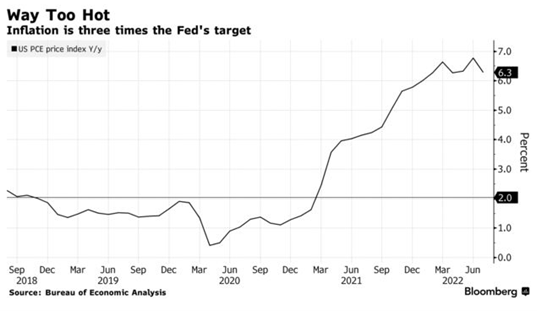 Investors are now turning their eyes to the health of the labor market for a read on the future path of Fed's policy. Companies sharply slowed the pace of recruitment in August amid growing fears of an economic slowdown, according to payroll processing company ADP. Private payrolls grew by just 132,000 for the month, a deceleration from the 268,000 gains in July, and the Dow Jones estimate for the ADP count was 300,000. The Bureau of Labor will release its Employment Situation report on Friday, and the Dow Jones estimate for non-farm payrolls in August is 318,000.
How do you think the market will react after employment statistics are released on Friday?

A.Bottom out and rally

B.Plunge for the sixth consecutive session

C.Remain unaffected
Share your thoughts with us for a chance to win a free stock!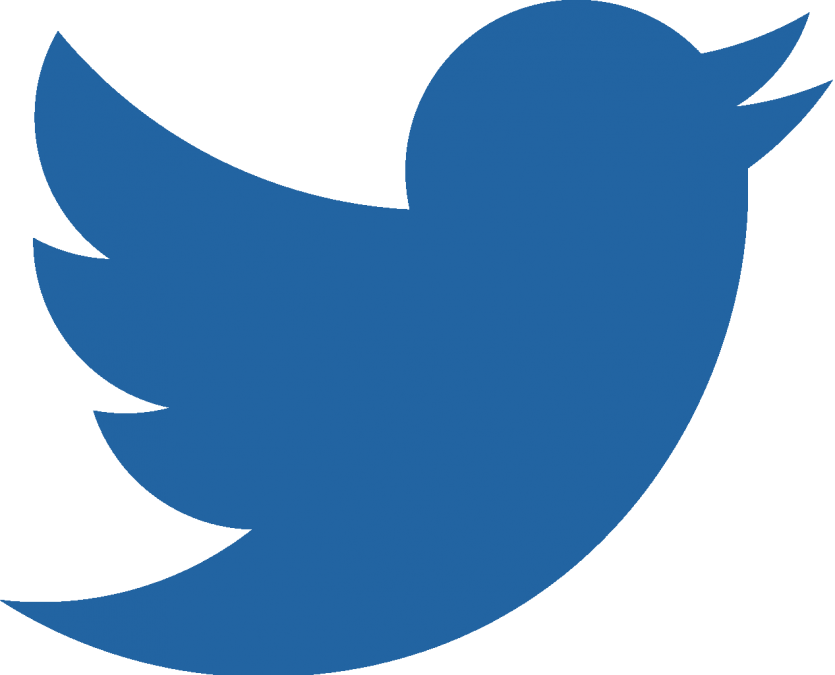 Inside Scoop
#1. Nvidia gets limited licenses for chip exports

• The company warned that new rules governing the export of AI chips to China may affect $400 million in revenue. Its A100 and forthcoming H100 products will require approval from the US government before being sold to Chinese customers.

• AMD said that it received a similar notice from the US government, but it doesn't expect the effect to be material.
#2. Bed Bath & Beyond announced stock sale, job cuts

• The company has secured $500 million of new financing and is preparing to sell up to 12 million shares to help repay debt.

• Bed Bath & Beyond is also cutting 20% of jobs and closing about 150 lower-producing stores to cut cost.
#3. Berkshire revealed first sale of BYD stock in 14 years

• Buffett began to cut positions in the Chinese version of Tesla, BYD, which led to wide discussion among both capital markets and US media.

• Shares of BYD fell 8% on Wednesday in HK following reports that Berkshire Hathaway sold 1.33 million local shares of the EV firm.
#4. G7 finance chiefs to discuss a Russian oil price cap on Friday

• G7 leaders have also considered other alternatives, including blocking the transportation of Russian oil. On Wednesday, US Treasury Secretary Yellen and Britain's new finance minister Nadhim Zahawi discussed the price cap plan and sustaining Ukraine's economic needs.
Enjoy the app? Tell us what you think!


Disclosure:
TradeUP Securities Inc.: TradeUP Securities, Inc. ("TradeUP Securities") is a registered brokerage firm at SEC (CRD: 18483; SEC: 8-36754), a member of FINRA/SIPC and a member of DTC/NSCC, regulated by the US Securities and Exchange Commission and Financial Industry Regulatory Authority. Check the background on the firm on FINRA's BrokerCheck (https://brokercheck.finra.org).
Qualifying comments will be reviewed to select the winner of a share of free stock worth $10-15. In order to receive the free stock, the commentor must have a funded TradeUP account. The winner will be contacted via private message through our social media account for detailed information on claiming their reward.
Not Advice: The information contained in this material is for informational purposes only and is not intended to provide professional, investment or any other type of advice or recommendation, or to create a fiduciary relationship. TradeUP Securities does not make any representation or warranty, express or implied, regarding the accuracy, reliability, completeness, appropriateness or sufficiency for any purpose of any information included in this material. Certain information may have been provided by third-party sources and, while believed to be reliable, has not been independently verified by TradeUP Securities, and its accuracy or completeness cannot be guaranteed. You should not make an investment decision in reliance on this material, which is based on information that is likely to change without notice.
Not An Offer or Solicitation: Nothing contained in this material is, or should be construed as, an offer, a solicitation of an offer or an invitation to buy or sell any security or derivative, and it is not intended for distribution in any jurisdiction where such distribution would be contrary to law.
Risk of Loss. Securities and derivatives transactions involve risk of loss, including loss of principal. You should weigh potential benefits against the risks. Past performance is no guarantee of future results.
Not a Valuation:  This material is not an official valuation of any security or derivative mentioned herein.  Any pricing information provided is indicative only and does not reflect a level at which TradeUP Securities may be prepared to execute a trade; nor is it intended to demonstrate actual results that may be achieved by any transaction.
Electronic Trading:  Electronic trading poses unique risks to investors. System response and access times may vary due to market conditions, system performance, and other factors. Market volatility, volume, and system availability may delay account access and trade executions.
If you no longer wish to receive notifications like this, you can unsubscribe any time.