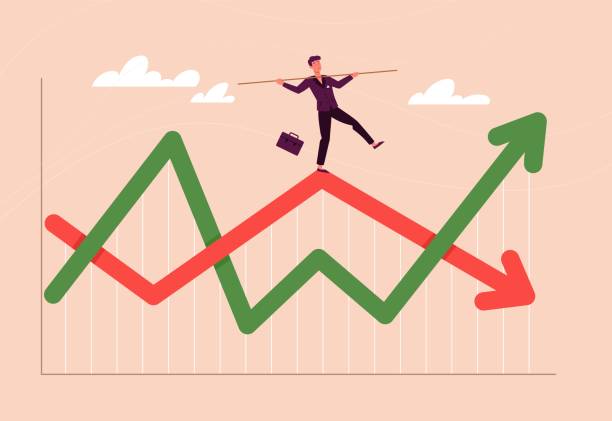 Aug 25, 2022




TradeUP Thursday




Latest news and bulletin updates
Market Trends

Dow Jones




33,029(-0.03%)

S&P 500




4,153(+0.30%)

NASDAQ




12,506(+0.50%)

(Opening price as of 08/25/2022 compared to last close)
Weekly Highlights




| | |
| --- | --- |
| #1 | Investors focused on Powell's appearance Friday at the annual Jackson Hole conference |

| | |
| --- | --- |
| #2 | Peloton plunged in premarket after reporting a larger than expected loss of revenue |

| | |
| --- | --- |
| #3 | Tesla shares are up after its 3-for-1 stock split after yesterday's market close |

| | |
| --- | --- |
| #4 | Bed Bath & Beyond surged on Wed after report on financing deal |
Share Your Thoughts:
Twitter's former employee claimed that the company was in violation of the FTC Act and SEC regulations
Shares in Twitter tumbled 7% on Tuesday following reports that Peiter Zatko, the company's former security chief, acted as a whistleblower and had filed a complaint with the SEC last month. The whistleblower complaint is about Twitter's disregard for cybersecurity issues, including Musk's bot claims. The former security chief also submitted complaints to Congress, the Justice Dept., and the FTC.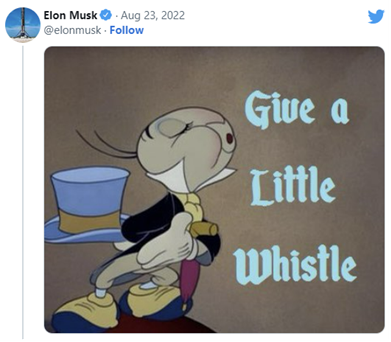 On Tuesday, Twitter's shares closed at about $39.86, significantly below the $54.20 per share Musk offered in the acquisition deal. The market seemed to believe that the whistleblower claims would help Musk win the lawsuit and get out of the Twitter acquisition case.

However, there are still a few of questions behind the whistleblower complaint:
1. Why did the security chief decide to go public?
U.S. official agencies, especially the SEC, have whistleblower rules and programs. If the claim is eligible and verified, the whistleblower will receive an award ranging from 10% to 30% of the money collected when the monetary sanctions exceed $1 million. The SEC normally never discloses the identity of the whistleblower for safety reasons, however in this case, Twitter's former security chief took the initiative to go public.

2. Why was the whistleblower complaint submitted last month?
Twitter's former security chief was fired in January, but the complaint was submitted to the SEC in June, almost half a year after his termination.

3. Why did the whistleblower submit complaints to other official departments other than the SEC?
Since Twitter is a publicly listed company, the SEC is the direct regulatory agency for its supervision. However, the whistleblower complaints have also been submitted to the U.S. Congress, Dept. of Justice, and the FTC.
Twitter has already been criticized by both parties in Congress. Republicans criticized the platform for regulations on conservative content, while Democrats criticized the platform for not regulating enough. There's bipartisan support in Congress for further reining in social media platforms. A federal jury has also just convicted a former Twitter employee for selling people's private information to the Saudi Arabian government.
Obviously, cybersecurity issues will be much more important than Musk's alleged bot account issue. While Musk has already sold an additional $6.9 billion shares in Tesla in preparation for buying Twitter, the deal might still be broken if Congress and the Dept. of Justice can confirm that the company has been in violation of the FTC Act and SEC regulations.
What do you think will be the result for the Twitter-Musk lawsuit?

A.Twiiter wins

B.Musk wins

C.Hard to tell
Share your thoughts with us for a chance to win a free stock!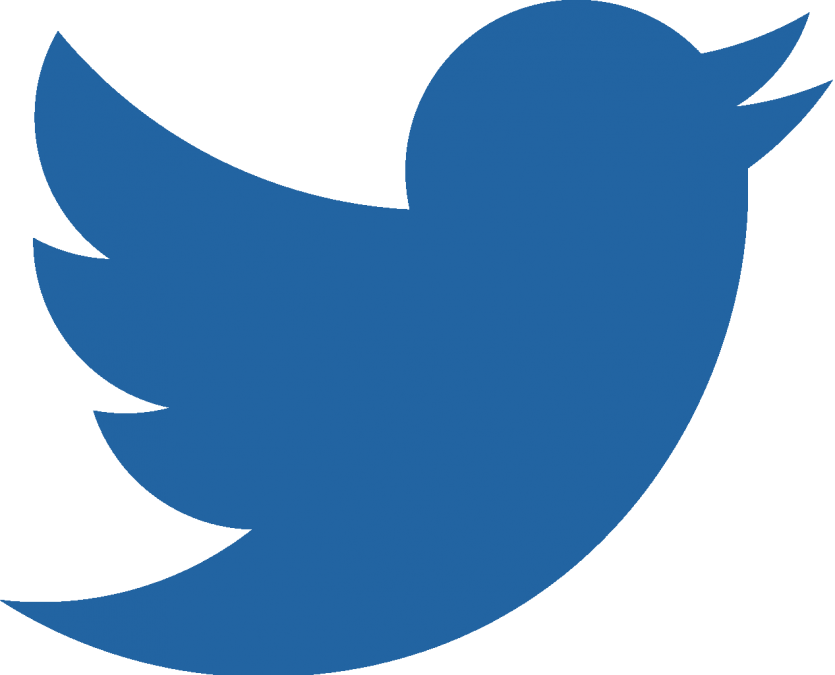 Inside Scoop
#1. Investors focused on Powell's appearance Friday at the annual Jackson Hole conference

• The benchmark 10-year U.S. Treasury yield eased slightly to 3.098% from 3.105% on Wednesday.

• Economic data showed that initial filings for unemployment benefits fell last week, and revisions show a smaller GDP decline in the second quarter.
#2. Peloton plunged in premarket after reporting a larger than expected loss of revenue

• Peloton shares are skidding after the pandemic-era darling reported a quarterly loss. The company also said its connected fitness business would remain challenging going into 2023.

• Peloton has struck a partnership with Amazon to sell fitness equipment and apparel through its platform.
#3. Tesla shares are up after its 3-for-1 stock split after yesterday's market close

• Trading starts on a split-adjusted basis Thursday. The newly split Tesla stock was trading at $302.40 a share, up about 1.8%, in premarket trading.

• The company has also announced its "AI Day" in Palo Alto on Sept. 30. Tesla has released new deep-dive presentations on its Dojo AI supercomputer.
#4. Bed Bath & Beyond surged on Wed after report on financing deal

• Bed Bath & Beyond Inc. shares jumped 18% on Wednesday after a report that the home goods retailer has selected a lender to provide financing as it seeks to boost liquidity.

• Bed Bath & Beyond snapped a four-day losing streak that saw shares tumble more than 70% from last week's peak through Tuesday's close.
Enjoy the app? Tell us what you think!


Disclosure:
TradeUP Securities Inc.: TradeUP Securities, Inc. ("TradeUP Securities") is a registered brokerage firm at SEC (CRD: 18483; SEC: 8-36754), a member of FINRA/SIPC and a member of DTC/NSCC, regulated by the US Securities and Exchange Commission and Financial Industry Regulatory Authority. Check the background on the firm on FINRA's BrokerCheck (https://brokercheck.finra.org).
Qualifying comments will be reviewed to select the winner of a share of free stock worth $10-15. In order to receive the free stock, the commentor must have a funded TradeUP account. The winner will be contacted via private message through our social media account for detailed information on claiming their reward.
Not Advice: The information contained in this material is for informational purposes only and is not intended to provide professional, investment or any other type of advice or recommendation, or to create a fiduciary relationship. TradeUP Securities does not make any representation or warranty, express or implied, regarding the accuracy, reliability, completeness, appropriateness or sufficiency for any purpose of any information included in this material. Certain information may have been provided by third-party sources and, while believed to be reliable, has not been independently verified by TradeUP Securities, and its accuracy or completeness cannot be guaranteed. You should not make an investment decision in reliance on this material, which is based on information that is likely to change without notice.
Not An Offer or Solicitation: Nothing contained in this material is, or should be construed as, an offer, a solicitation of an offer or an invitation to buy or sell any security or derivative, and it is not intended for distribution in any jurisdiction where such distribution would be contrary to law.
Risk of Loss. Securities and derivatives transactions involve risk of loss, including loss of principal. You should weigh potential benefits against the risks. Past performance is no guarantee of future results.
Not a Valuation:  This material is not an official valuation of any security or derivative mentioned herein.  Any pricing information provided is indicative only and does not reflect a level at which TradeUP Securities may be prepared to execute a trade; nor is it intended to demonstrate actual results that may be achieved by any transaction.
Electronic Trading:  Electronic trading poses unique risks to investors. System response and access times may vary due to market conditions, system performance, and other factors. Market volatility, volume, and system availability may delay account access and trade executions.
If you no longer wish to receive notifications like this, you can unsubscribe any time.