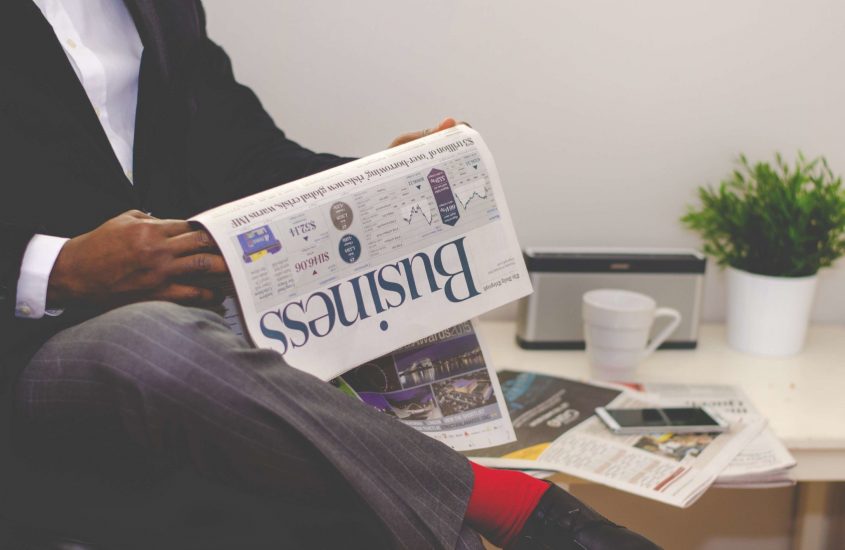 Aug 11, 2022




TradeUP Thursday




Latest news and bulletin updates
Market Trends

Dow Jones




33,451(+0.71%)

S&P 500




4,227(+0.64%)

NASDAQ




12,944(+0.70%)

(Opening price as of 08/11/2022 compared to last close)
Weekly Highlights




| | |
| --- | --- |
| #1 | July CPI clocks in at 8.5%, better than expected |

| | |
| --- | --- |
| #2 | Elon Musk sells $6.9 billion of Tesla stock |

| | |
| --- | --- |
| #3 | Computer part makers forecast industry slowdown |

| | |
| --- | --- |
| #4 | Partisan Inflation Reduction Act passes through Senate |
Share Your Thoughts:
Biden signs landmark CHIPS Act to boost domestic semiconductor production
Tuesday morning, President Biden signed the Chips and Science Act of 2022 into law— a $280 billion package designed to supercharge the United States' strategically vital semiconductor and chip industry. The bipartisan bill, which was debated in Congress for over two years, provides $52 billion in subsidies to expand domestic manufacturing and over $200 billion in science research grants. The act has been described by the Biden Administration as a concrete way to "lower costs, create jobs, strengthen supply lines and counter China."
While there was broad support for the act, some members of Congress were dissatisfied. Progressive Senator Bernie Sanders described the law as a "bribe" given to an already profitable industry, while Republican Congresswoman Cindy Hyde-Smith decried the act as more unsustainable government largesse. The Chinese government was also firmly against the law, which it called encouraging a "Cold War mentality."
Amongst members of the semiconductor and microchip industries, the Chips and Science Act has generated a great deal of enthusiasm.
Intel CEO Pat Gelsinger:
"Intel is committed to restoring end-to-end leadership, innovation, and manufacturing here in the US. We are doing our part and the federal government has now done their part."
Qualcomm
"As one of the highest volume chip designers in the world, Qualcomm works with all leading foundries and benefits from the [CHIPS Act's] resulting increased capacity, as well as geographic diversity and more reliant supply chains that will help create economic value."
Global Foundries CEO Tom Caulfield (on CNBC)
"The $52 billion is going to release $150 billion [in private investment]. It's a big pot of money when you think of the capex."
Micron
"With the anticipated grants and credits made possible by the CHIPS and Science Act, this investment will enable the world's most advanced memory manufacturing in America."
These industry leaders have already backed up their words with action. Intel reported it would invest $20 billion to break ground on two new semiconductor factories in Ohio. Micron announced a $40 billion investment to build memory manufacturing facilities. Qualcomm and GlobalFoundries have announced a partnership to spend $4.2 billion to expand existing production sites, and Qualcomm independently stated it will increase its semiconductor production in the US by 50% over five years.

This law highlights the trend of the US and its allies' increasingly adversarial economic stance against China. Chip 4, a US-led semiconductor supply chain alliance designed to counter China, has sought to expand its influence on South Korea (current members are the US, Japan, and Taiwan). The CHIPS act is fashioned to support Chip 4 member states and includes provisions to increase cooperation between participating economies.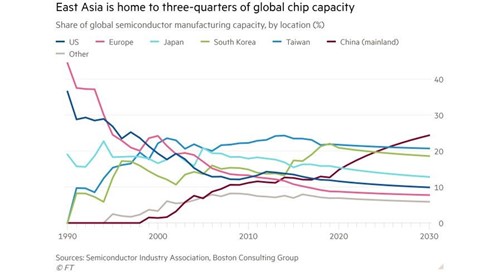 While the new law will alleviate market pressures on microchips felt long-term, current conditions are seeing a slack in demand. After the Q1 crypto crash, chipmakers for personal computers have seen declining sales due to a reduced need for PC parts. This has been compounded by an end to Covid lockdowns (people leave the house more) and inflation reducing household disposable income.
Nvidia, a maker of high-end graphics cards (the key component needed in a crypto-mining computer) recently missed its second quarter earnings guidance. AMD, an Nvidia competitor, has announced a worse-than-expected Q3 sales forecast. Micron is preparing its investors for a disappointing earnings season.

While the computer market's prospects are dim through the end of 2022, long-term demand is unaffected. McKinsey & Company, a consulting firm, predicts the global semiconductor industry to top $1 trillion by 2030, up from a size of $590 billion today. In a world where our cars, videogames and missiles are dominated by the microchip, the CHIPS act will help the United States maintain its economic and national security.
Biden noted that chip production in the US has fallen from 40% to less than 10% due to rampant manufacturing outsourcing.
Do you think the new Act will effectively bring production back?

A.Yes

B.No

C.Hard to tell
Share your thoughts with us for a chance to win a free stock!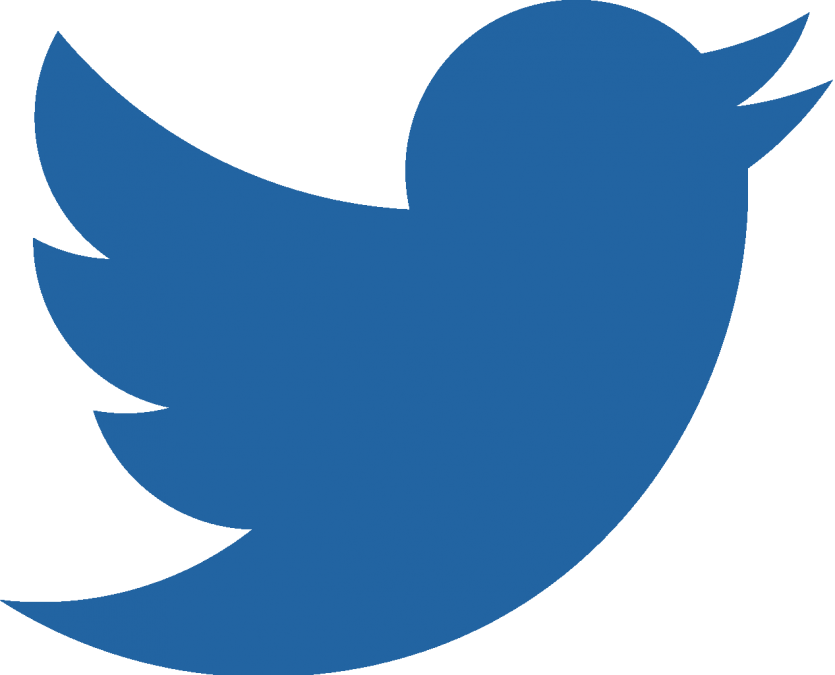 Inside Scoop
#1. July CPI clocks in at 8.5%, better than expected

• The S&P 500 swelled 2.13% to its highest point since May on Wednesday after the surprise announcement that inflation growth was flat over the month of July, driven by a decrease in oil prices.

• However, food prices rose 10.9% in July, compared with a year earlier, and 1.1% from June. Despite slower inflation and economic growth, Fed officials are determined to keep tightening monetary policies until inflation slows down significantly.
#2. Elon Musk sells $6.9 billion of Tesla stock

• Musk has accumulated cash in anticipation of a potential negative result in his Twitter lawsuit, which would force him to purchase the social media company. He has liquidated $32 billion in stocks since November.

• Musk tweeted, "[If] Twitter forces this deal to close… it is important to avoid an emergency sale of Tesla stock."
#3. Computer part makers forecast industry slowdown

• Nvidia and Micron both disappointed investors with poor revenue performance. Both companies view market conditions to be unfavorable through 2022.

• Nvidia declared Monday it would miss its Q2 revenue projections by $1.4 billion ($6.7 billion vs. a forecasted $8.1 billion). Micron stated revenues could fall below the $6.8-7.6 billion guidance given in June that financial analysts already viewed as conservative.
#4. Partisan Inflation Reduction Act passes through Senate

• The sweeping $430 billion legislation, in addition to fighting inflation, will target climate change and healthcare. An $80 billion provision for the IRS is also included, which is expected to garner $200 billion in revenues for the US government by 2030.

• Additional funding will be sourced from two new taxes: companies reporting over $1 billion in annual earnings will be taxed 15% of their reported earnings, and stock buybacks will receive a 1% excise tax.
Enjoy the app? Tell us what you think!


Disclosure:
TradeUP Securities Inc.: TradeUP Securities, Inc. ("TradeUP Securities") is a registered brokerage firm at SEC (CRD: 18483; SEC: 8-36754), a member of FINRA/SIPC and a member of DTC/NSCC, regulated by the US Securities and Exchange Commission and Financial Industry Regulatory Authority. Check the background on the firm on FINRA's BrokerCheck (https://brokercheck.finra.org).
Qualifying comments will be reviewed to select the winner of a share of free stock worth $10-15. In order to receive the free stock, the commentor must have a funded TradeUP account. The winner will be contacted via private message through our social media account for detailed information on claiming their reward.
Not Advice: The information contained in this material is for informational purposes only and is not intended to provide professional, investment or any other type of advice or recommendation, or to create a fiduciary relationship. TradeUP Securities does not make any representation or warranty, express or implied, regarding the accuracy, reliability, completeness, appropriateness or sufficiency for any purpose of any information included in this material. Certain information may have been provided by third-party sources and, while believed to be reliable, has not been independently verified by TradeUP Securities, and its accuracy or completeness cannot be guaranteed. You should not make an investment decision in reliance on this material, which is based on information that is likely to change without notice.
Not An Offer or Solicitation: Nothing contained in this material is, or should be construed as, an offer, a solicitation of an offer or an invitation to buy or sell any security or derivative, and it is not intended for distribution in any jurisdiction where such distribution would be contrary to law.
Risk of Loss. Securities and derivatives transactions involve risk of loss, including loss of principal. You should weigh potential benefits against the risks. Past performance is no guarantee of future results.
Not a Valuation:  This material is not an official valuation of any security or derivative mentioned herein.  Any pricing information provided is indicative only and does not reflect a level at which TradeUP Securities may be prepared to execute a trade; nor is it intended to demonstrate actual results that may be achieved by any transaction.
Electronic Trading:  Electronic trading poses unique risks to investors. System response and access times may vary due to market conditions, system performance, and other factors. Market volatility, volume, and system availability may delay account access and trade executions.
If you no longer wish to receive notifications like this, you can unsubscribe any time.