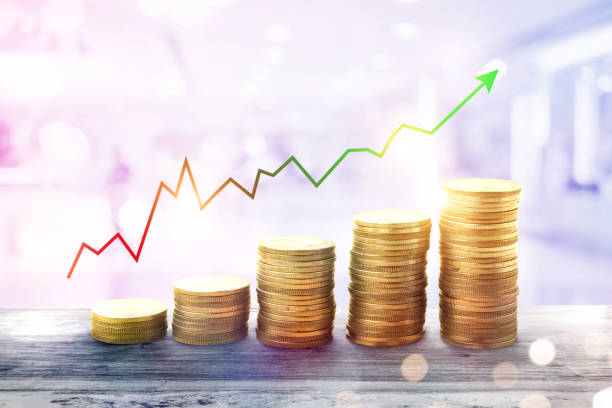 July 28, 2022




TradeUP Thursday




Latest news and bulletin updates
Market Trends

Dow Jones




32,197(+0.18%)

S&P 500




3,951(+0.16%)

NASDAQ




12,036(+0.03%)

(Opening price as of 07/28/2022 compared to last close)
Weekly Highlights




| | |
| --- | --- |
| #1 | US economy shrinks in second consecutive quarter |

| | |
| --- | --- |
| #2 | Walmart cuts profit outlook; stock tumbles |

| | |
| --- | --- |
| #3 | Google and Microsoft stocks jump after positive earnings reports |

| | |
| --- | --- |
| #4 | Schumer, Manchin announce climate spending deal |
Share Your Thoughts:
Fed raises interest rate by 75 bps for second consecutive time

The Fed raised its benchmark interest rate by 75 bps as the market expected. The increase takes the fed funds rate to its highest level since December 2018, when Powell's tightening monetary policy was widely criticized by the market and President Trump.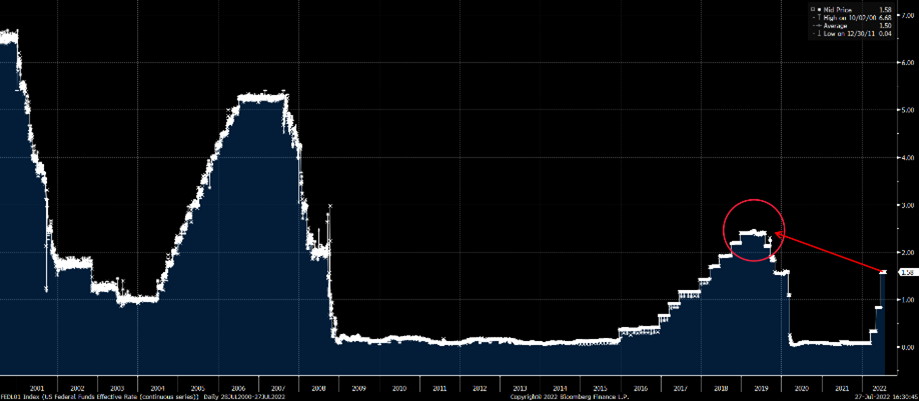 Fed officials acknowledged signs of a slowdown in economic activities since June's meeting. In its post-meeting statement, the FOMC cautioned that "recent indicators of spending and production have softened." Fed's Chairman Powell told reporters that he does not believe the US is in a recession, claiming that the labor market remains strong, and the recent increase in initial jobless claims may be the result of seasonal adjustments.
Powell said there will be a point where the Fed starts to slow hikes to assess their impact. But he said that the Fed can no longer provide clear guidance on the path of future interest rate hikes, and the central bank will pay close attention to the economic data to determine the direction of monetary policy. While in comparison, Powell said in June that the central bank would raise rates by 50 or 75 bps during the July meeting.
What's next?
Inflation, mainly driven by oil prices and imbalances in production and workforce, has plagued policymakers for months, becoming the economy's biggest problem and burden on families nationwide. Moreover, oil prices have decreased over the past months, weekly unemployment data has been increasing over the past weeks, and recession fear is rising among investors, consumers, and companies.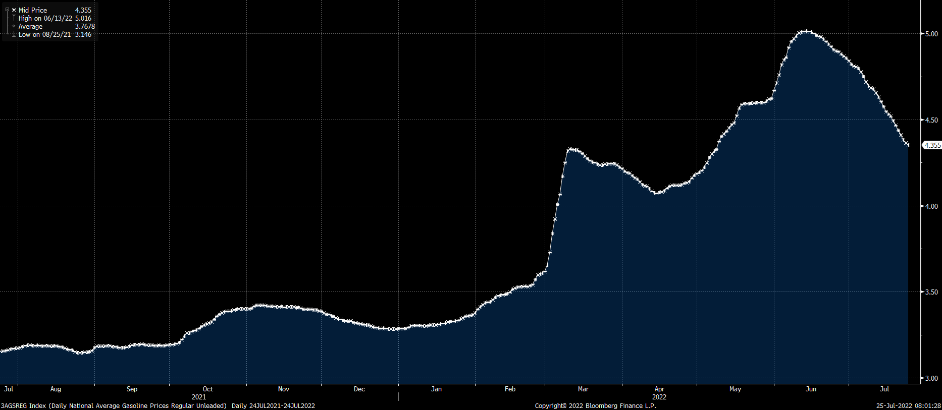 There are still 2 months until the next FOMC meeting, and there is still enough time for Fed officials to wait and see if inflation will ease. The inflation data in July and August will be vital for decisions on further monetary policy. And if oil prices keep decreasing at the current pace, a slowdown in policy tightening is highly possible for the next meeting.
How far do you think the Fed will go on rate hikes in September?

A.25bps

B.50bps

C.75bps
Share your thoughts with us for a chance to win a free stock!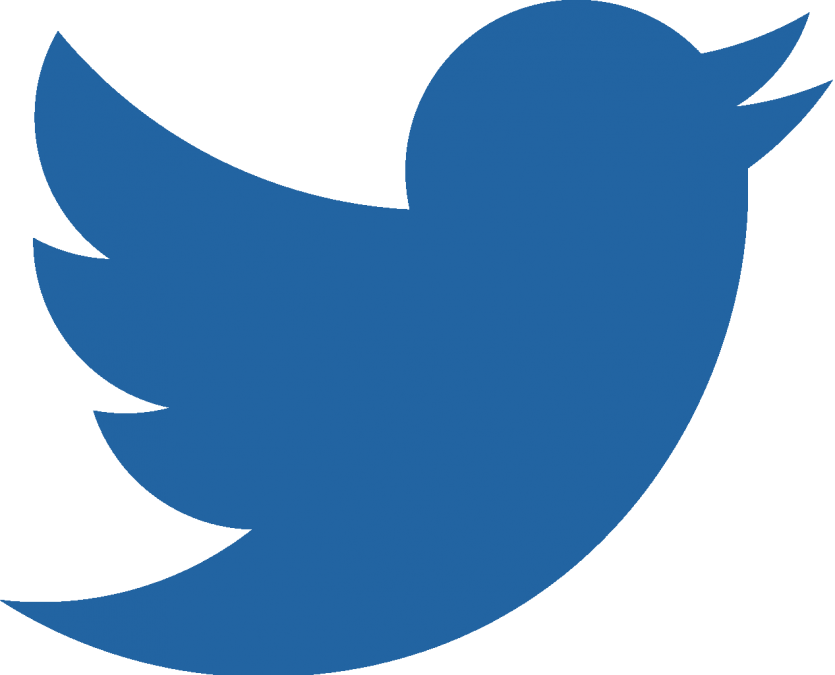 Inside Scoop
#1. US economy shrinks in second consecutive quarter

• GDP fell by 0.9% in Q2, compared to analysts' forecasts of +0.4%. GDP had already fallen by 1.6% in Q1. This marker is traditionally understood as a sign of economic recession and is also termed a "technical" recession by economists.

• The Biden administration denies the public's fears, citing a strong job market and solid consumer spending as "not consistent with recession."
#2. Walmart cuts profit outlook; stock tumbles

• Walmart issued a surprise earnings warning on Monday after market, a second one in 10 weeks.

• While CEO Doug McMillon commented that the company has made good progress clearing built up inventory, he also stated "inflation…is affecting how customers spend.".
• The company saw its share prices fall by 9.2% to $120 on Tuesday morning before recovering back to $126.59 at close by Wednesday.
#3. Google and Microsoft stocks jump after positive earnings reports

• Both companies saw their share prices rise on Wednesday after their positive Q2 reports —despite both missing EPS guidance.

• Google rose by 7.66% to $113.06 after beating analysts' expectations on ad sales amid a spending crunch in online marketing.
• Microsoft likewise swelled by 6.69% to $268.74 after issuing a strong financial guidance for FY 2023, reiterating the Q1 statement. Microsoft CFO announced, "We continue to expect double digit revenue and operating income growth."
#4. Schumer, Manchin announce climate spending deal

• The package included a record $369bn for climate and clean energy provisions. Solar stocks jumped in pre-session trading.

• Senate Democrats planned to meet behind closed doors on Thursday morning to back this climate, tax, and healthcare deal.
Enjoy the app? Tell us what you think!


Disclosure:
TradeUP Securities Inc.: TradeUP Securities, Inc. ("TradeUP Securities") is a registered brokerage firm at SEC (CRD: 18483; SEC: 8-36754), a member of FINRA/SIPC and a member of DTC/NSCC, regulated by the US Securities and Exchange Commission and Financial Industry Regulatory Authority. Check the background on the firm on FINRA's BrokerCheck (https://brokercheck.finra.org).
Qualifying comments will be reviewed to select the winner of a share of free stock worth $10-15. In order to receive the free stock, the commentor must have a funded TradeUP account. The winner will be contacted via private message through our social media account for detailed information on claiming their reward.
Not Advice: The information contained in this material is for informational purposes only and is not intended to provide professional, investment or any other type of advice or recommendation, or to create a fiduciary relationship. TradeUP Securities does not make any representation or warranty, express or implied, regarding the accuracy, reliability, completeness, appropriateness or sufficiency for any purpose of any information included in this material. Certain information may have been provided by third-party sources and, while believed to be reliable, has not been independently verified by TradeUP Securities, and its accuracy or completeness cannot be guaranteed. You should not make an investment decision in reliance on this material, which is based on information that is likely to change without notice.
Not An Offer or Solicitation: Nothing contained in this material is, or should be construed as, an offer, a solicitation of an offer or an invitation to buy or sell any security or derivative, and it is not intended for distribution in any jurisdiction where such distribution would be contrary to law.
Risk of Loss. Securities and derivatives transactions involve risk of loss, including loss of principal. You should weigh potential benefits against the risks. Past performance is no guarantee of future results.
Not a Valuation:  This material is not an official valuation of any security or derivative mentioned herein.  Any pricing information provided is indicative only and does not reflect a level at which TradeUP Securities may be prepared to execute a trade; nor is it intended to demonstrate actual results that may be achieved by any transaction.
Electronic Trading:  Electronic trading poses unique risks to investors. System response and access times may vary due to market conditions, system performance, and other factors. Market volatility, volume, and system availability may delay account access and trade executions.
If you no longer wish to receive notifications like this, you can unsubscribe any time.