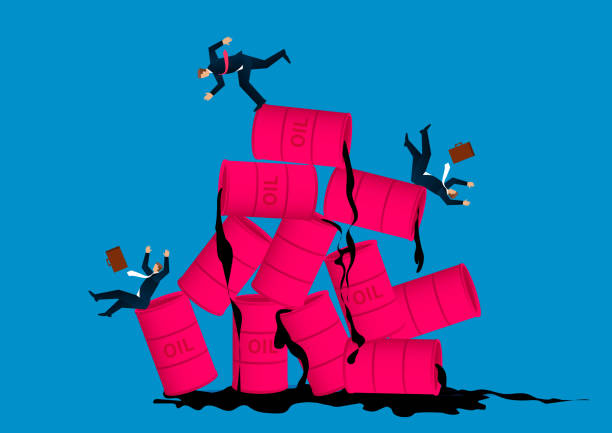 | | |
| --- | --- |
| | TradeUP Thursday |
• Are Inflation Trends Indicating Lower Probabilities of a Rate Hike?
• How Is the Israel-Hamas Conflict Impacting Oil Prices?
• Why Did Birkenstock Experience an Underwhelming Market Debut?
Dow Jones
S&P 500
Nasdaq
33,812.99

(+0.02%)

4350.28

(+0.08%)

13,673.55

(+0.10%)

Opening price as of 10/12/2023 compared to last close
IN THE HEADLINES
September CPI forecast to show inflation trends moderating
The likelihood of a rate hike by the Federal Reserve on November 1 has diminished significantly due to a recent surge in the 10-year Treasury yield, according to Fed policymakers. Meanwhile, the latest producer price index data brought positive news for the Fed's primary inflation gauge, the core PCE price index. Decreases in airfares and portfolio management service fees, along with modest healthcare services inflation, were observed. The markets are now pricing in only a 9% probability of a rate hike in November and a reduced 28% chance of one by December 13. Read more

Israel-Hamas war causes spike in oil prices
Oil prices have surged amid concerns that the Israel-Hamas conflict could escalate and potentially disrupt the oil-producing Gulf region, impacting global oil output. The Brent crude benchmark increased by nearly 5% on Monday, partially reversing recent declines. The broader impact of the conflict on oil prices remains uncertain, as it would require the conflict to spread to the wider Middle East. The situation is closely monitored by global energy markets, with particular concern regarding Iran, a key player in the region. Crude oil price increases could affect various products, and the prolonged high oil prices could complicate the Federal Reserve's efforts to manage inflation and avoid a recession. Read more

Birkenstock stumbles in underwhelming U.S. market debut
Birkenstock's stock closed more than 12% below its IPO price on its Wall Street debut, signaling investor caution about new listings. The 250-year-old German sandal maker's shares started trading at $41, below the IPO price of $46, which had raised $1.48 billion. This marks the worst debut by a company worth over $1 billion in nearly two years. The weak performance follows recent high-profile market debuts of other companies like Arm Holdings, Instacart, and Klaviyo, all of which have seen their shares decline after listing, reflecting subdued investor demand and concerns about inflated valuations. Read more
TradeUP TIDBITS

Learn To Become an Investor
To become a successful investor, you need to grasp the basics of investment, set clear financial goals, assess your risk tolerance, and build a diversified portfolio. Utilizing advanced data tools for informed decisions, proactive monitoring, and agile portfolio adjustments is essential. Staying informed about market news and trends is crucial. Becoming an investor is a journey toward financial independence, and it requires learning, tools, strategies, and guidance. With dedication and the right resources, you can work toward financial success and peace of mind.
Read more on our blog
INVESTOR TIPS

Individual Retirement Account (IRA)

A tax-advantaged savings account available to any individual with earned income. There are several different types of IRAs including traditional IRAs, Roth IRAs, Payroll Deduction IRAs, SEP IRAs, and SIMPLE IRAs, with traditional and Roth IRAs being the most common. On an annual basis, individuals can contribute the lesser of: (1) $6,000, or $7,000 for those 50 years or older by the end of the year; or (2) taxable compensation for the year. Required minimum distributions for traditional IRAs start by April 1 following the year in which the account owner turns 72 but are not required for Roth IRAs if the individual is the original account owner.
It's Time to Vote!
Share your thoughts with us on social media!

This week's topic is:

What's your outlook on the stock market?
| | | |
| --- | --- | --- |
| | Enjoy the app? Tell us what you think! | |
TradeUP Securities, Inc. is a member of FINRA/SIPC and regulated by the US Securities and Exchange Commission. Registered office: 437 Madison Ave 27th Floor New York, NY, 10022. For further information about TradeUP Securities, Inc., see FINRA BrokerCheck. For further information about SIPC insurance coverage for accounts at TradeUP Securities, Inc., see www.sipc.org or request an explanatory brochure from TradeUP Securities, Inc..

All investments involve risk, including possible loss of principal. Past performance of a security, market, or financial product does not guarantee future results. Electronic trading poses unique risk to investors. System response and access times may vary due to market conditions, system performance, and other factors. Market volatility, volume, and system availability may delay account access and trade executions.

No content on the website shall be considered a recommendation or solicitation for the purchase or sale of securities, futures or other investment products. All information and data on the website are for reference only and no historical data shall be considered as the basis for judging future trends.

Please read through our Terms and Conditions before investing.

If you no longer wish to receive notifications like this, you can unsubscribe any time.