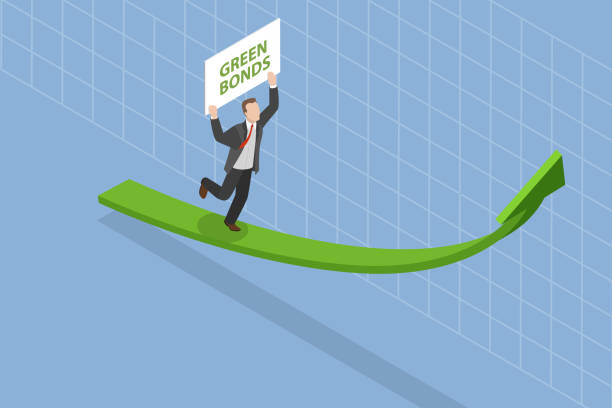 | | |
| --- | --- |
| | TradeUP Thursday |
• Are U.S. Treasury Yields Indicating Possibility of a Rate Hike?
• How is CATL Performing in China?
• How are Mideast Conflicts Affecting Oil Prices?
Dow Jones
S&P 500
Nasdaq
33,673.43

(+0.02%)

4324.78

(+0.24%)

13,370.13

(+0.42%)

Opening price as of 10/19/2023 compared to last close
IN THE HEADLINES
The 10-year U.S. Treasury yield nearing 5% signals expectations of interest rate hikes
U.S. 10-year Treasury yields approached 5% for the first time since 2007 as Federal Reserve Chairman Jerome Powell delivered a speech on the economic outlook. This surge follows robust economic data releases, including strong jobs, inflation, and retail sales, heightening expectations of prolonged higher rates. Market watchers are curious whether Powell will address the rapid climb in Treasury yields, which some Fed officials believe could limit the need for future rate hikes. The market struggled, particularly in the cyclical sectors, leading to a two-week low. Meanwhile, the recent spike in yields is attributed to various factors, such as increased supply, hawkish Fed remarks, inflation concerns, and the Fed's quantitative tightening policy. Read more

CATL's September market share drops in China hints at Q3 troubles
In September, CATL, a major electric vehicle (EV) battery manufacturer, witnessed a significant drop in its market share in China, reaching its lowest point in over a year. This decline is attributed to increased competition from smaller battery makers offering lower prices and weaker demand for lithium-ion batteries. This situation also has implications for its international partnerships, as seen with Ford Motor's pause on a planned EV battery plant in Michigan amid concerns about U.S. EV tax subsidies flowing to China. CATL's shares have fallen 15% this year, outpacing a 6% drop in the broader market. Read more

Oil prices surge on fears of Mideast conflict adding to supply tightness
The ongoing conflict between Israel and Hamas carries the potential to disrupt the global economy. The risk of a wider regional war, involving Iran and various factions, could significantly impact the world economy. Such a scenario may lead to oil prices soaring to $150 per barrel, resulting in a global recession that could wipe off about $1 trillion from global output. Additionally, it could lead to increased inflation and have far-reaching implications for geopolitical tensions and financial markets. The outcome will depend on how the conflict evolves in the coming weeks or months. Read more
TradeUP TIDBITS

Financial Crisis, Recession or Correction?
While market uncertainty exists due to the Federal Reserve's interest rate adjustments, careful risk management, oversight, and effective regulation can help the banking industry navigate this evolving financial landscape. Rising interest rates have created liquidity challenges for banks, impacting their profitability and potentially leading to industry consolidation. Banks' extensive exposure to commercial real estate raises questions about systemic risk. Enhancements in liquidity stress tests, regulatory improvements, and coordinated regulatory approaches are essential to minimize risks. Despite potential obstacles, experts believe that 2023 is more likely to involve a necessary correction in the banking sector, emphasizing rebalancing portfolios and maintaining a sustainable environment.
Read more on the blog
INVESTOR TIPS

Employee Stock Ownership Plan (ESOP)

An employee benefit plan that is set up as a trust fund and provides employees with the option to acquire ownership interests in the form of company stock. Both the company and the employees receive tax benefits for participating in the plan. Distributions are typically tied to a vesting schedule, meaning the longer an employee stays with the company the higher their proportion of shares increases. Once fully vested, an employee who leaves the company or retires will often sell the shares back to the company in exchange for a lump sum of cash or recurring payments.
It's Time to Vote!
Share your thoughts with us on social media!

This week's topic is:

Are rising oil prices affecting your daily life?
| | | |
| --- | --- | --- |
| | Enjoy the app? Tell us what you think! | |
TradeUP Securities, Inc. is a member of FINRA/SIPC and regulated by the US Securities and Exchange Commission. Registered office: 437 Madison Ave 27th Floor New York, NY, 10022. For further information about TradeUP Securities, Inc., see FINRA BrokerCheck. For further information about SIPC insurance coverage for accounts at TradeUP Securities, Inc., see www.sipc.org or request an explanatory brochure from TradeUP Securities, Inc..

All investments involve risk, including possible loss of principal. Past performance of a security, market, or financial product does not guarantee future results. Electronic trading poses unique risk to investors. System response and access times may vary due to market conditions, system performance, and other factors. Market volatility, volume, and system availability may delay account access and trade executions.

No content on the website shall be considered a recommendation or solicitation for the purchase or sale of securities, futures or other investment products. All information and data on the website are for reference only and no historical data shall be considered as the basis for judging future trends.

Please read through our Terms and Conditions before investing.

If you no longer wish to receive notifications like this, you can unsubscribe any time.