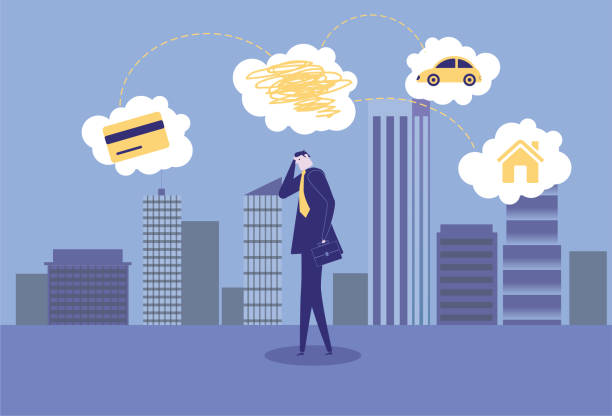 | | |
| --- | --- |
| | TradeUP Thursday |
• Is the Rising U.S. 10-year Treasury Yield Impacting Market Sentiment?
• Why is China Reducing Its Holdings of U.S. Treasuries?
• Unlocking the Puzzle of the Ruble's Weakness: Insights from Dr. Janis Kluge?
Dow Jones
S&P 500
Nasdaq
34,836.18

(+0.20%)

4419.19

(+0.34%)

13,528.04

(+0.40%)

Opening price as of 08/17/2023 compared to last close
IN THE HEADLINES
U.S. 10-year Treasury yield hits highest since October, drags on shares
U.S. government bond sell-off continues, with long-dated yields at October highs. Strong economy drives expectations of sustained higher interest rates. 10-year Treasury Inflation-Protected Securities (TIPS) yield at 1.99%, the highest since 2009. Federal Reserve's July meeting minutes reveal divisions over rate hikes, impacting bond markets. Benchmark 10-year Treasury yields around 4.29%, near October levels. Analysts suggest yields could hit 4.5%. Markets estimate an 86% chance of Fed maintaining rates next month, with a 36% chance of a quarter-point rate increase in November. Read more

China pares back holdings of U.S. Treasuries for 7th month
China's U.S. Treasury holdings drop for the seventh straight month, hitting the lowest point since May 2010. The decline is linked to Chinese FX actions and geopolitical dynamics. Despite U.S.-China tensions, the dollar remains relatively stable against the yuan. Japan increases Treasury holdings, and overall foreign holdings rise. Net foreign inflows into U.S. Treasuries align with market trends. U.S. equities witness foreign sales, while U.S. corporate bonds see inflows. U.S. residents reduce foreign security holdings. Read more

WeWork faces uncertainty amid financial woes and potential bankruptcy
WeWork, has raised concerns about its ability to sustain operations, sparking discussions about its future. The company recently highlighted doubts regarding its capacity to continue functioning, citing increased member turnover, financial losses, and cash requirements within the coming year. While WeWork has undertaken efforts to recover since its founder's departure, experts suggest bankruptcy remains a possibility. While not yet filing for bankruptcy, WeWork aims to enhance liquidity and profitability, including renegotiating lease terms, controlling spending, and pursuing additional capital. The company's situation has implications for the commercial real estate market, although its fate remains uncertain. Read more
TradeUP TIDBITS

"The most common explanation for the weak ruble is Russia's deteriorating current account. While exports & imports play a role, the CA balance does not 'make' the ruble fall. Instead, trade & capital markets cause a market-clearing combination of CA/FA balance and ruble strength. The ruble could even weaken while the CA balance improves (financial account deteriorates), if enough Russians want to transfer capital abroad. If we want to understand what changes exchange rate, we have to look at factors that are exogenous to currency markets.

Some examples for (mostly) exogenous factors that could change the ruble exchange rate (and simultaneously Russia's CA/FA balances): global commodity prices, budgetary spending, monetary policy, political risk like mutinies or expropriations (driving capital flows) etc."

—Dr. Janis Kluge, Researcher at the German Institute for International and Security Affairs
INVESTOR TIPS

Initial Public Offering

Historically, an initial public offering, or IPO, has referred to the first time a company offers its shares of capital stock to the general public. Under the federal securities laws, a company may not lawfully offer or sell shares unless the transaction has been registered with the SEC or an exemption applies.

To register an offering, a company files a registration statement with the SEC, typically using Form S-1. Some offerings may involve other registration statement forms. An important part of this registration statement is the "prospectus" that will be used by the company to solicit investors. The prospectus is the offering document describing the company, the IPO terms and other information that an investor may use when deciding whether to invest. It is important to read the prospectus because it provides information regarding the terms of the securities being offered as well as disclosure regarding the company's business, financial condition, management and other matters that are key to deciding whether the offering is a good investment.
It's Time to Vote!
Share your thoughts with us on social media!

This week's topic is:

Should WeWork's recent financial challenges raise concerns about the stability of the co-working industry as a whole?
| | | |
| --- | --- | --- |
| | Enjoy the app? Tell us what you think! | |
TradeUP Securities, Inc. is a member of FINRA/SIPC and regulated by the US Securities and Exchange Commission. Registered office: 437 Madison Ave 27th Floor New York, NY, 10022. For further information about TradeUP Securities, Inc., see FINRA BrokerCheck. For further information about SIPC insurance coverage for accounts at TradeUP Securities, Inc., see www.sipc.org or request an explanatory brochure from TradeUP Securities, Inc..

All investments involve risk, including possible loss of principal. Past performance of a security, market, or financial product does not guarantee future results. Electronic trading poses unique risk to investors. System response and access times may vary due to market conditions, system performance, and other factors. Market volatility, volume, and system availability may delay account access and trade executions.

No content on the website shall be considered a recommendation or solicitation for the purchase or sale of securities, futures or other investment products. All information and data on the website are for reference only and no historical data shall be considered as the basis for judging future trends.

Please read through our Terms and Conditions before investing.

If you no longer wish to receive notifications like this, you can unsubscribe any time.