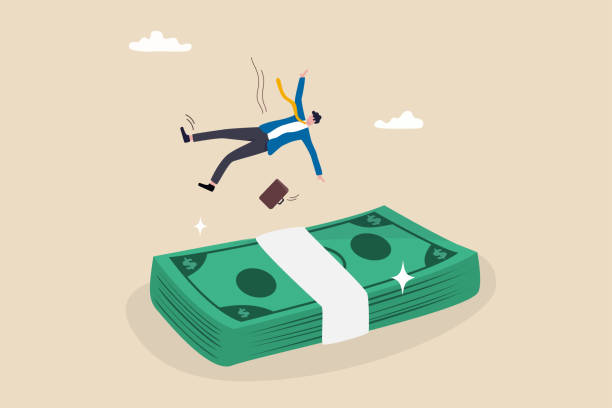 | | |
| --- | --- |
| | TradeUP Thursday |
• Will Fed officials Jefferson and Harker's suggestion of a potential temporary pause in interest rate hikes impact the June meeting?
• What led to General Motors (GM) filing for bankruptcy under Chapter 11 protection in 2009?
• What are the different types of Real Estate Investment Trusts (REITs)?
Dow Jones
S&P 500
Nasdaq
32,755.47

(-0.46%)

4176.60

(-0.08%)

12,922.33

(-0.10%)

Opening price as of 06/01/2023 compared to last close
IN THE HEADLINES
Fed officials Jefferson and Harker suggest a potential temporary pause in interest rate hikes ahead of the June meeting
During discussions about the impact on rate hike expectations for the rest of 2023, officials emphasize the need to gather more data before making further decisions on policy tightening. Market expectations for a rate hike at the next meeting have decreased, and the Fed's Beige Book report shows a slowdown in inflation. Consumers are becoming more sensitive to price increases. The comments come amidst a spike in job openings and accelerated inflation in April. Read more

US debt ceiling bill passes House with broad bipartisan support
The US House of Representatives passes a bill to suspend the nation's debt limit, aiming to prevent a default. The bill now moves to the Senate for approval. The bipartisan measure received significant support, and if enacted, it would suspend the debt limit until 2025. The bill includes provisions on non-defense spending and work requirements for food stamp recipients. The passage of this bill is a crucial leadership test for House Speaker Kevin McCarthy and President Biden. Read more

As trade and investment risks escalate, CEOs like Elon Musk and Jamie Dimon are increasingly drawn to China
CEOs of major US companies, including Elon Musk and Jamie Dimon, are visiting China to assess the business environment after pandemic restrictions were lifted. The visits highlight China's importance as a key market, but executives face challenges such as geopolitical tensions and a crackdown on consulting firms. Despite this, some companies are reinvesting in China, emphasizing its ongoing significance. Read more
TradeUP TIDBITS

This Day in History
On June 1, 2009, General Motors (GM), the largest carmaker in the United States, filed for bankruptcy under Chapter 11 protection at a federal courthouse in Manhattan. The move came after the company accumulated losses of $81 billion over four years.

Read more about what happened
INVESTOR TIPS
Different Types of Real Estate Investment Trusts (REITs):
1. Mortgage REITs: Provide funding to real estate purchasers by acting in the same capacity as a bank.
Mortgage REITs borrow funds from investors and then invest the funds in mortgages and typically earn income based on the difference between these two rates of interest.
2. Equity REITs: Own and operate income-producing real estate, such as apartment buildings, commercial property, shopping malls, vacation resorts, and other retail properties.
3. Hybrid REITs: A combination of mortgage REITs and equity REITs.
It's Time to Vote!
Share your thoughts with us on social media!

This week's topic is: Do you think the recent US debt ceiling bill will be beneficial to the economy in the long run?
| | | |
| --- | --- | --- |
| | Enjoy the app? Tell us what you think! | |
TradeUP Securities, Inc. is a member of FINRA/SIPC and regulated by the US Securities and Exchange Commission. Registered office: 437 Madison Ave 27th Floor New York, NY, 10022. For further information about TradeUP Securities, Inc.,see FINRA BrokerCheck. For further information about SIPC insurance coverage for accounts at TradeUP Securities, Inc., see www.sipc.org or request an explanatory brochure from TradeUP Securities, Inc..

All investments involve risk, including possible loss of principal. Past performance of a security, market, or financial product does not guarantee future results. Electronic trading poses unique risk to investors. System response and access times may vary due to market conditions, system performance, and other factors. Market volatility, volume, and system availability may delay account access and trade executions.

No content on the website shall be considered a recommendation or solicitation for the purchase or sale of securities, futures or other investment products. All information and data on the website are for reference only and no historical data shall be considered as the basis for judging future trends.

Please read through our Terms and Conditions before investing.

If you no longer wish to receive notifications like this, you can unsubscribe any time.