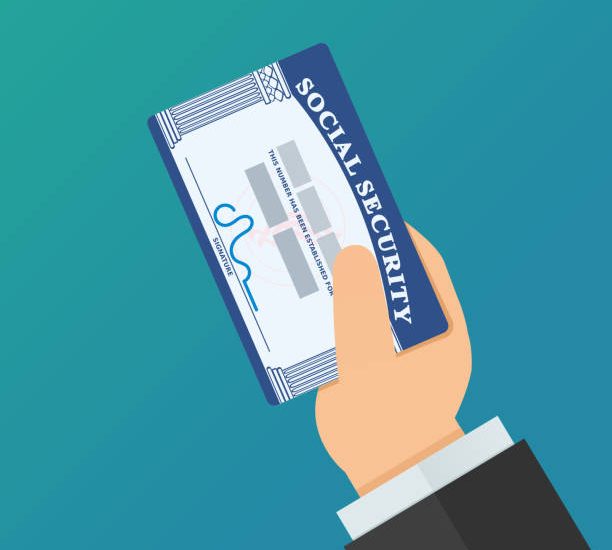 | | |
| --- | --- |
| | TradeUP Thursday |
• What happens to your Social Security Benefits if the U.S. hits the debt limit?
• How does Google AI Search differ from Bard Chatbot?
• How am I covered under SIPC?
Dow Jones
S&P 500
Nasdaq
33,383.89

(-0.80%)

4,131.93

(-0.35%)

12321.26

(-0.10%)

Opening price as of 05/11/2022 compared to last close
IN THE HEADLINES
What Happens to Social Security Benefits if the U.S. Hits the Debt Limit?
If the U.S. hits the debt limit and defaults, Social Security checks may be delayed or reduced, affecting 66 million Americans. The Treasury Department pays benefits from its general fund, and Congress can protect them without raising the debt limit. The disruption would strain beneficiaries' budgets for essential expenses. Read more

How is the new Google AI search different from Bard chatbot?
Google has introduced an updated search experience called the Search Generative Experience, using more AI-generated responses. It aims to compete with Microsoft's Bing search and includes conversational mode for follow-up questions. The new search will be available to U.S. users soon, while Google's chatbot, Bard, is already accessible worldwide. Read more

Banks Are in the Grips of Investor Crisis of Confidence
Investor confidence in regional banks is shaken after the failure of First Republic Bank. Despite post-2008 safety measures, banks remain vulnerable to market swings. Rising interest rates are a concern, but improvements are expected as bonds and loans mature. Fragile deposits pose risks, as demonstrated by rapid withdrawals depleting capital. Smaller banks struggle to compete with larger institutions. Adjustments to capital rules and extended deposit insurance may help, but resolving the crisis is challenging. Read more
TradeUP TIDBITS
"After reviewing recent federal tax receipts, our best estimate is that we will be unable to continue to satisfy all of the government's obligations by early June, and potentially as early as June 1, if Congress does not raise or suspend the debt limit before that time…. We have learned from past debt limit impasses that waiting until the last minute to suspend or increase the debt limit can cause serious harm to business and consumer confidence, raise short-term borrowing costs for taxpayers, and negatively impact the credit rating of the United States. If Congress fails to increase the debt limit, it would cause severe hardship to American families, harm our global leadership position, and raise questions about our ability to defend our national security interests."
—Janet L. Yellen, U.S. Secretary of the Treasury
Read the full letter here
INVESTOR TIPS
The Securities Investor Protection Corporation (SIPC) is a federally mandated, non-profit, member-funded, United States government corporation created under the Securities Investor Protection Act of 1970. It mandates membership of most U.S.-registered broker-dealers and provides protection against the loss of cash and securities held by customers at financially troubled SIPC-member brokerage firms. SIPC is funded by assessments of its broker-dealer members and has the authority to borrow up to $1 billion from the U.S. Treasury if needed. The limit of SIPC protection is $500,000, including a $250,000 limit for cash. TradeUP is a member of SIPC, ensuring that its customers are eligible for SIPC protection.
It's Time to Vote!
Share your thoughts with us on social media!

This week's topic is : How concerned are you about the potential consequences of not raising or suspending the U.S. debt limit?
| | | |
| --- | --- | --- |
| | Enjoy the app? Tell us what you think! | |
TradeUP Securities, Inc. is a member of FINRA/SIPC and regulated by the US Securities and Exchange Commission. Registered office: 437 Madison Ave 27th Floor New York, NY, 10022. For further information about TradeUP Securities, Inc.,see FINRA BrokerCheck. For further information about SIPC insurance coverage for accounts at TradeUP Securities, Inc., see www.sipc.org or request an explanatory brochure from TradeUP Securities, Inc..

All investments involve risk, including possible loss of principal. Past performance of a security, market, or financial product does not guarantee future results. Electronic trading poses unique risk to investors. System response and access times may vary due to market conditions, system performance, and other factors. Market volatility, volume, and system availability may delay account access and trade executions.

No content on the website shall be considered a recommendation or solicitation for the purchase or sale of securities, futures or other investment products. All information and data on the website are for reference only and no historical data shall be considered as the basis for judging future trends.

Please read through our Terms and Conditions before investing.
If you no longer wish to receive notifications like this, you can unsubscribe any time.