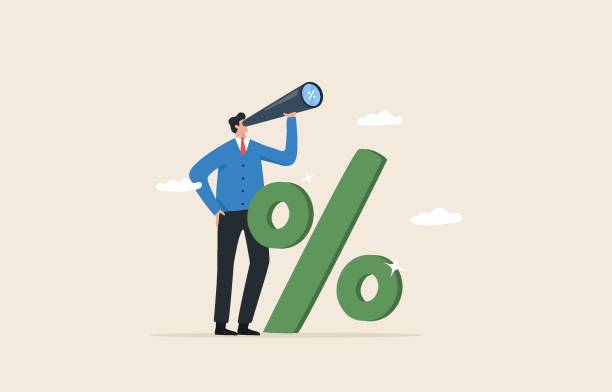 Tradeup Thursday
Feb 02, 2023

 
| | | |
| --- | --- | --- |
|   | Latest News and Bulletin Updates |   |
 

MARKET TRENDS
(Opening price as of 02/02/2023 compared to last close)

 
 

Weekly Highlights

#1
Meta rockets 20% on earnings
#2
US job openings unexpectedly surge to more than 11 million
#3
Biden to remake economic team with Brainard for top role
#4
Biden-McCarthy meeting yields no debt ceiling deal

 
 

Share your thoughts

Stocks rally after Powell's hawkish message as investors attempt to fight the Fed

US stocks jumped Wednesday, erasing earlier losses, in reaction to the Fed's rate decision. The Nasdaq Composite rose 2%, boosted by gains in tech companies and chipmakers.

(White: S&P 500; blue: Nasdaq)

The US dollar slumped from nearly 102 this morning to 101, and the EUR/USD pair finally broke higher and reached a fresh multi-month high of 1.1. The yield on the benchmark 10-year US Treasury note declined to 3.398% from 3.527% the previous day.

(White: DXY Index; blue: US 10-year Treasury Note)

What happened?
The Fed raised rates by 25 bps as expected and signaled a couple more rate hikes. Powell acknowledged that "the disinflationary process" has started for the first time. However, he said that service prices still have not yet peaked, and the labor market remains extremely tight. 

The Fed's last dot plot in December showed that Fed officials expected the rate to rise above 5%.

Market consensus
Investors priced in the Fed's terminal rate to rise below 4.9%, which leaves only a 25-bps rate hike.


They also see the rate below 4.5% by the end of the year, below where expectations sat before today's decision.

 

What's your projection on Fed's terminal rate?

A. Below 4.9%

B. Above 5%

 
| | | |
| --- | --- | --- |
|   | Share your thoughts with us for a chance to win a free stock! |   |
 

Inside Scoop

#1. Meta rockets 20% on earnings
• Meta stock jumped about 20% at market open, on track for one of its best days ever after earnings report.
• The company posted better-than-expected revenue and announced a $40 billion stock buyback.

#2. US job openings unexpectedly surge to more than 11 million
• December saw an increase in vacancies led by leisure and hospitality industry. The ratio of openings to the unemployed climbed to a near-record 1.9.
• The number of first-time filers for unemployment benefits was smaller than expected. The data comes a day before the monthly nonfarm report, which is expected to show the economy added 187,000 jobs in January.

#3. Biden to remake economic team with Brainard for top role
• Brian Deese, who served as President Biden's top economic adviser, will leave his position in mid-February, the president said in a statement on Thursday.

• The president has not decided on his successor. People familiar with the search process say Lael Brainard, the vice chair of the Fed, and Wally Adeyemo, the deputy Treasury secretary, appear to be the leading candidates for the job.

#4. Biden-McCarthy meeting yields no debt ceiling deal
• House Speaker Kevin McCarthy said he had a "very good discussion" with President Joe Biden at the White House. The White House shared a similar sentiment.
• Treasury Secretary Janet Yellen earlier warned that Americans likely will face a scary and spiraling recession if Congress doesn't raise the debt ceiling this summer.

 
| | | |
| --- | --- | --- |
|   | Enjoy the App? Tell us what you think |   |
 

TradeUP is a trading platform offered by TradeUP Inc. Securities products and brokerage services available through the TradeUP App are offered by TradeUP Securities, Inc.

TradeUP Securities, Inc. is a member of FINRA/SIPC and regulated by the US Securities and Exchange Commission. Registered office: 101 EISENHOWER PARKWAY ROSELAND, NJ 07068 UNITED STATES. For further information about TradeUP Securities, Inc.,see FINRA BrokerCheck. For further information about SIPC insurance coverage for accounts at TradeUP Securities, Inc., see www.sipc.org or request an explanatory brochure from TradeUP Securities, Inc..

All investments involve risk, including possible loss of principal. Past performance of a security, market, or financial product does not guarantee future results. Electronic trading poses unique risk to investors. System response and access times may vary due to market conditions, system performance, and other factors. Market volatility, volume, and system availability may delay account access and trade executions.

No content on the website shall be considered a recommendation or solicitation for the purchase or sale of securities, futures or other investment products. All information and data on the website are for reference only and no historical data shall be considered as the basis for judging future trends.

Please read through our Terms and Conditions before investing.

If you no longer wish to receive notifications like this, you can unsubscribe any time.