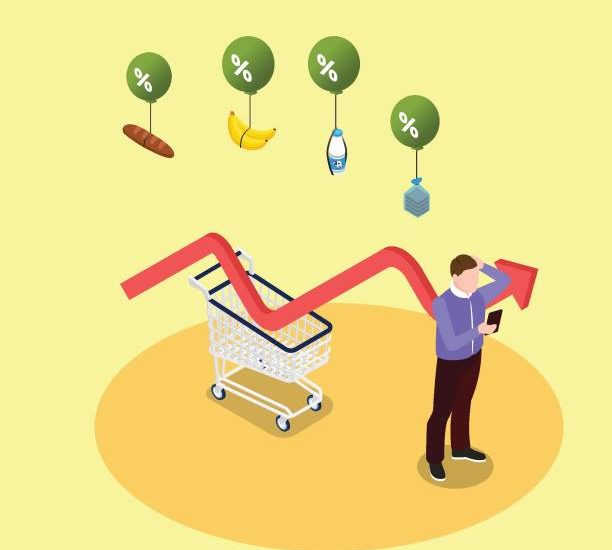 Tradeup Thursday
Jan 12, 2023

 
| | | |
| --- | --- | --- |
|   | Latest News and Bulletin Updates |   |
 

MARKET TRENDS
(Opening price as of 01/12/2023 compared to last close)

 
 

Weekly Highlights

#1
Musk slashed Tesla prices in China and other Asian markets
#2
Macy's, Lululemon shares slump on Monday after holiday updates
#3
Alibaba surges on Monday after Jack Ma gives up control of Ant Group
#4
Bitcoin jumps above $18,000 to highest level in a month

 
 

Share your thoughts

US inflation is already retreating from a 40-year high

Year-over-year CPI peaked at 9.1% in June and, since then, monthly readings have steadily declined. The most recent CPI report, for December, showed prices up 6.5% over the previous 12 months—that's the lowest reading in a year, and a step down from the November year-over-year CPI of 7.1%.

 

A key driver of 2022 inflation was the surging cost of gas prices. However, interestingly enough, the average price of gas in the US in December 2022 was cheaper than that of December 2021. The graph below shows gas prices in the US.

Another key driver of the overall pandemic inflation was supply chain issues. Now, as global logistics return to normal, shipping costs are declining to pre-pandemic levels and delivery times have shortened as well. The graph below shows shipping company stocks that have outperformed in the past 2 years continue to slump.

The factors that swayed CPI data were mainly in a handful of crucial areas of the domestic economy, including labor cost, rents, and food prices. Multiple Fed officials have spoken since last Friday and vowed to increase rates to fight inflation and keep the restrictive rates for some time until clear evidence shows that inflation is down. The chart below shows their key messages to the market.
As Fed officials pledge to continue rate hikes, but at a smaller pace, the market is pricing a rate cut by the end of this year. Money markets are pricing a rate peak around 4.9%, followed by nearly half a percentage point of rate cuts by the end of 2023. Treasury yields have already retreated from highs hit last fall.

 

Do you expect a Fed pivot in 2023?

A. Yes

B. No

 

C. Undecided

 
| | | |
| --- | --- | --- |
|   | Share your thoughts with us for a chance to win a free stock! |   |
 

Inside Scoop

#1. Musk slashed Tesla prices in China and other Asian markets
• Tesla announced price cuts on the Model 3 sedan and Model Y crossover on Friday, and this is the third price cut within 2 months.
• Tesla also cut prices in other markets, including Japan, South Korea, and Australia. The company also offered massive discounts on inventory in Singapore.

#2. Macy's, Lululemon shares slump on Monday after holiday updates
• Shares of Lululemon are down 10% after the company warned Monday that its profit margins are likely to decline for its fourth quarter.
• Macy's shares are down 9% after the company reported mixed results for its holiday season. Macy's said back in November that it expected to book sales of $8,161 to $8,401 million for the quarter. On Friday, the department store said sales would be on the lower end of that range.

#3. Alibaba surges on Monday after Jack Ma gives up control of fintech giant Ant Group
• Over the weekend, Ant said Chinese billionaire and Alibaba co-founder Jack Ma would cede control of Ant Group.
• About a week before Ant announced Mr. Ma's role change, the company's consumer-finance unit got approval from China's banking regulators to raise around $1.55 billion.

• Ant said that there is no plan for an IPO and that it is focusing on rectifying and optimizing its businesses.

#4. Bitcoin jumps above $18,000 to highest level in a month
• Bitcoin climbed above $18k for the first time since December 14 late Wednesday, increasing in value by about 5% in the last 24 hours.
• On Wednesday, attorneys for collapsed crypto exchange FTX said they had found around $5 billion in "liquid" assets, including cash and digital assets.

 
| | | |
| --- | --- | --- |
|   | Enjoy the App? Tell us what you think |   |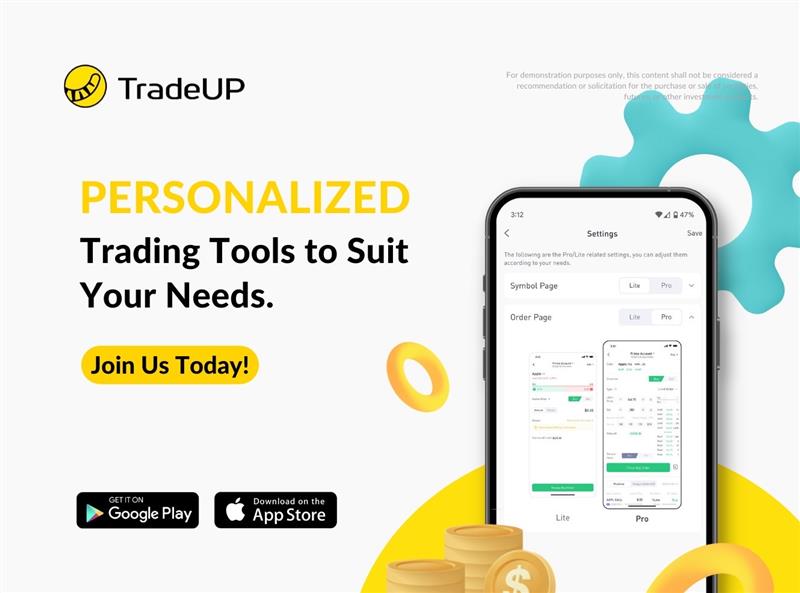 TradeUP is a trading platform offered by TradeUP Inc. Securities products and brokerage services available through the TradeUP App are offered by TradeUP Securities, Inc.

TradeUP Securities, Inc. is a member of FINRA/SIPC and regulated by the US Securities and Exchange Commission. Registered office: 101 EISENHOWER PARKWAY ROSELAND, NJ 07068 UNITED STATES. For further information about TradeUP Securities, Inc.,see FINRA BrokerCheck. For further information about SIPC insurance coverage for accounts at TradeUP Securities, Inc., see www.sipc.org or request an explanatory brochure from TradeUP Securities, Inc..

All investments involve risk, including possible loss of principal. Past performance of a security, market, or financial product does not guarantee future results. Electronic trading poses unique risk to investors. System response and access times may vary due to market conditions, system performance, and other factors. Market volatility, volume, and system availability may delay account access and trade executions.

No content on the website shall be considered a recommendation or solicitation for the purchase or sale of securities, futures or other investment products. All information and data on the website are for reference only and no historical data shall be considered as the basis for judging future trends.

Please read through our Terms and Conditions before investing.

If you no longer wish to receive notifications like this, you can unsubscribe any time.