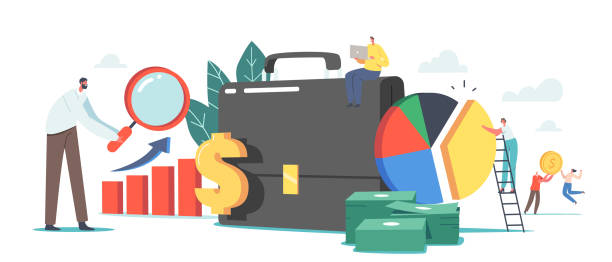 Tradeup Thursday
Jan 05, 2023

 
| | | |
| --- | --- | --- |
|   | Latest News and Bulletin Updates |   |
 

MARKET TRENDS
(Opening price as of 01/05/2023 compared to last close)

 
 

Weekly Highlights

#1
Private payroll growth surged by 235k in Dec, well above estimate
#2
Amazon layoffs to hit over 18k workers, the most in recent tech wave
#3
Apple dropped more than 3% on Tue as concerns resurfaced about products demand
#4
Silvergate raced to cover $8.1b in withdrawals during crypto meltdown

 
 

Share your thoughts

China ADRs outperform S&P 500 since Dec


Chinese stocks are off to a good start in 2023, and China Internet ETF KWEB surged more than 13% for the past 2 trading days. With Chinese Yuan seen stabilizing since last Nov, KWEB has already increased 6.3% in Dec, outperforming S&P 500 for the same period, which plunged 5.9% in Dec. The graph below shows the movement of KWEB (red) and S&P 500 (blue) for the past 60 trading days since Oct 10th.

What's new for China ADRs?

China rolled back its zero-Covid policies in early Dec and lifted quarantine requirements for incoming travelers. China's tourism sector showed signs of recovery over the New Year holidays, with 52.71 million domestic tourist trips taking place, 42.8% of 2019 levels.
US accounting regulator PCAOB announced in Dec it had received access to examine accounting firms in China and HK. This is seen as a positive step to reduce the risk of delisting for China ADRs.
This week, China pledged to support the private sector for economic recovery in 2023. Chinese regulators approved a plan by Jack Ma's Ant Group to raise $1.5 billion for its consumer unit, signaling progress in the government-ordered overhaul of the financial technology firm.

However, uncertainties remain over China's economic growth and there is not yet any news for ADRs' buying from institutional investors. Consumer confidence is still fragile, especially as the entire country is still waiting for the peak of Covid.

Are you ready to take the leap and buy China ADRs in 2023?

A. Yes

B. No

 

C. Undecided

 
| | | |
| --- | --- | --- |
|   | Share your thoughts with us for a chance to win a free stock! |   |
 

Inside Scoop

#1. Private payroll growth surged by 235k in Dec, well above estimate
• Private payrolls in Dec rose by 235k for the month, well ahead of the 153k Dow Jones estimate, according to ADP. The big data surprise comes despite the Fed's attempts to slow a sizzling jobs market.
• Stock market futures edged lower following the report as investors fear that strong jobs numbers could push the Fed to keep raising interest rates.

#2. Amazon layoffs to hit over 18k workers, the most in recent tech wave
• The layoffs are concentrated in the company's corporate ranks and represent roughly 5% of that element of its workforce, and 1.2% of its overall tally of 1.5 million employees as of Sep.
• The company said in Nov that it was beginning layoffs, with the cuts concentrated in its devices business, recruiting, and retail operations.

#3. Apple dropped more than 3% on Tue as concerns resurfaced about products demand
• Nikkei Asia reported that Apple told its suppliers to make fewer components for key products including Macs, iPads, and AirPods.
• The company lost more than $846 billion in market cap in 2022 as questions swirled around the popularity of its new products, coupled with the difficulty of iPhone 14 production and shipments.

#4. Silvergate raced to cover $8.1b in withdrawals during crypto meltdown
• The bank said that crypto-related deposits plunged 68% in Q4. To satisfy the withdrawals, Silvergate liquidated the debt it was holding on its balance sheet. The $718m it lost selling the debt far exceeds the bank's total profits since at least 2013.

• The bank has laid off 40% of its staff, or about 200 employees. It also shelved a plan to launch its own digital currency.

 
| | | |
| --- | --- | --- |
|   | Enjoy the App? Tell us what you think |   |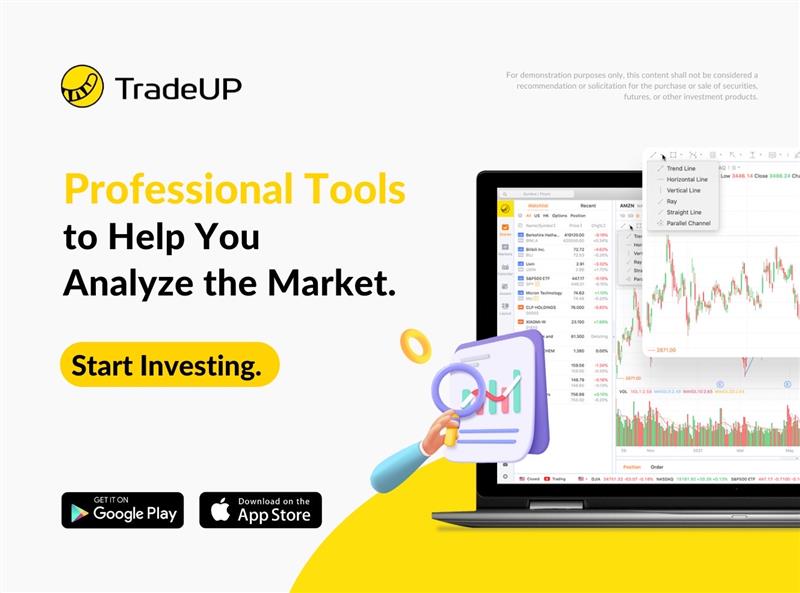 TradeUP is a trading platform offered by TradeUP Inc. Securities products and brokerage services available through the TradeUP App are offered by TradeUP Securities, Inc.

TradeUP Securities, Inc. is a member of FINRA/SIPC and regulated by the US Securities and Exchange Commission. Registered office: 101 EISENHOWER PARKWAY ROSELAND, NJ 07068 UNITED STATES. For further information about TradeUP Securities, Inc.,see FINRA BrokerCheck. For further information about SIPC insurance coverage for accounts at TradeUP Securities, Inc., see www.sipc.org or request an explanatory brochure from TradeUP Securities, Inc..

All investments involve risk, including possible loss of principal. Past performance of a security, market, or financial product does not guarantee future results. Electronic trading poses unique risk to investors. System response and access times may vary due to market conditions, system performance, and other factors. Market volatility, volume, and system availability may delay account access and trade executions.

No content on the website shall be considered a recommendation or solicitation for the purchase or sale of securities, futures or other investment products. All information and data on the website are for reference only and no historical data shall be considered as the basis for judging future trends.

Please read through our Terms and Conditions before investing.

If you no longer wish to receive notifications like this, you can unsubscribe any time.