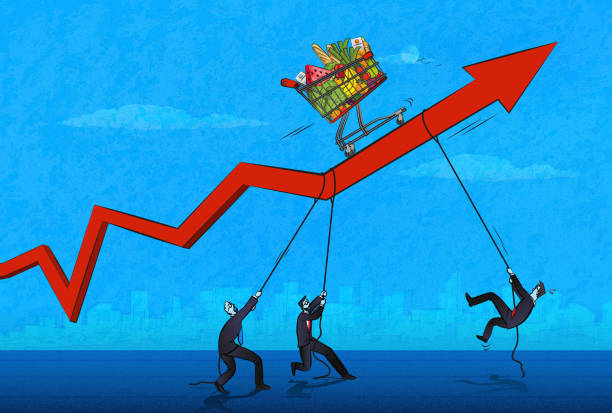 Tradeup Thursday
Nov 10, 2022
| | | |
| --- | --- | --- |
| | Latest News and Bulletin Updates | |
MARKET TRENDS
(Opening price as of 11/10/2022 compared to last close)
Weekly Highlights

#1
Stocks rally in hopes that US inflation may be peaking
#2
Bitcoin price plunges to lowest level in 2 years on Wednesday
#3
Senate is a tossup as GOP inches toward House majority
#4
Major tech giants release cost cutting plans
Share your thoughts
It's been over 10 days since Elon Musk bought Twitter, and his net worth has dropped by nearly 50% since last year's peak. Musk has sold nearly $20 billion worth of Tesla shares this year. He sold $15.4 billion earlier this year since his deal to buy Twitter was announced and sold another $3.95 billion since completing his purchase late last month. Tesla traded as low as $177.12 intraday Wednesday and is down 45% this year, compared with the 19% drop of the S&P 500 Index.

Who is funding his purchase deal?
The deal reportedly required about $33 billion in cash, and major banks committed about $12.5 billion, which means that Musk needed to amass around $20 billion himself. Apart from his own investments, conservative and crypto investors also pledged to fund his deal. Binance pledged to give him $500 million for the deal; Larry Ellison, the billionaire GOP donor and one of Trump's strongest supporters, pledged to give $1 billion.

What is Musk up to at Twitter?
Musk's most consistent argument for why he wants to buy the platform is that he wants it to be an open digital town square of ideas, without intervention. He also plans to make it profitable. For the past two weeks since he became the owner of Twitter, we have seen 3 big moves –
1. Massive layoffs, including its former CEO, and CFO;
2. Launch of $8 monthly subscription plan;
3. Reportedly filed paperwork to enter payment business, as Musk has expressed interest in creating his own version of a "super app" like China's WeChat.

Can he turn Twitter around?
A great number of companies and celebrities have recently announced that they are quitting the platform since the acquisition, and the market is measuring whether it still qualifies as a platform for verified information rather than fake news.
Furthermore, anxious investors are selling out social media stocks this year including Twitter, Meta, and Snap, with META and SNAP both down around 70% this year. The industry is competing for a shrinking pool of advertising dollars as spiraling inflation is putting pressure on companies' spending.

In an investor conference call held late October, Musk admitted that he'd be overpaying for the social media company if he ultimately did become its owner.

Do you think it was worth it for Musk to buy Twitter?

A. Yes.

B. No.
| | | |
| --- | --- | --- |
| | Share your thoughts with us for a chance to win a free stock! | |
Inside Scoop
#1. Stocks rally in hopes that US inflation may be peaking
• Inflation eased in October as CPI rose 0.4%, less than expected. Meanwhile, unemployment claims ticked up last week, but remain historically low.
• Inflation report leaves Fed room for less aggressive rate hiking pace. Central bank officials have signaled a desire to moderate the pace of interest rate increases, even though rates could rise higher next year.

#2. Bitcoin price plunges to lowest level in 2 years on Wednesday
• FTX warned of bankruptcy without rescue for $8 billion shortfall. Meanwhile, Binance walked away from its plan to acquire FTX after due diligence review.
• US authorities are investigating FTX as well, including DOJ, SEC, and CFTC. Regulators probe the crypto platform over handling of client funds.

#3. Senate is a tossup as GOP inches toward House majority
• Control of Congress might not be known for days as several races remain in flux.
• Republicans remained on track to take the House majority Thursday, but with dozens of races still outstanding, their expected gains have narrowed significantly.
• Meanwhile, Senate control is undecided as Arizona and Nevada continue to tabulate ballots and Georgia heads into a December 6 runoff.

#4. Major tech giants release cost cutting plans
• Meta announced it is going to lay off more than 11k employees, about 13% of its staf.
• Amazon launches cost-cutting review led by CEO Jassy.
| | | |
| --- | --- | --- |
| | Enjoy the App? Tell us what you think | |
TradeUP is a trading platform offered by TradeUP Inc. Securities products and brokerage services available through the TradeUP App are offered by TradeUP Securities, Inc.

TradeUP Securities, Inc. is a member of FINRA/SIPC and regulated by the US Securities and Exchange Commission. Registered office: 101 EISENHOWER PARKWAY ROSELAND, NJ 07068 UNITED STATES. For further information about TradeUP Securities, Inc.,see FINRA BrokerCheck. For further information about SIPC insurance coverage for accounts at TradeUP Securities, Inc., see www.sipc.org or request an explanatory brochure from TradeUP Securities, Inc..

All investments involve risk, including possible loss of principal. Past performance of a security, market, or financial product does not guarantee future results. Electronic trading poses unique risk to investors. System response and access times may vary due to market conditions, system performance, and other factors. Market volatility, volume, and system availability may delay account access and trade executions.

No content on the website shall be considered a recommendation or solicitation for the purchase or sale of securities, futures or other investment products. All information and data on the website are for reference only and no historical data shall be considered as the basis for judging future trends.

Please read through our Terms and Conditions before investing.