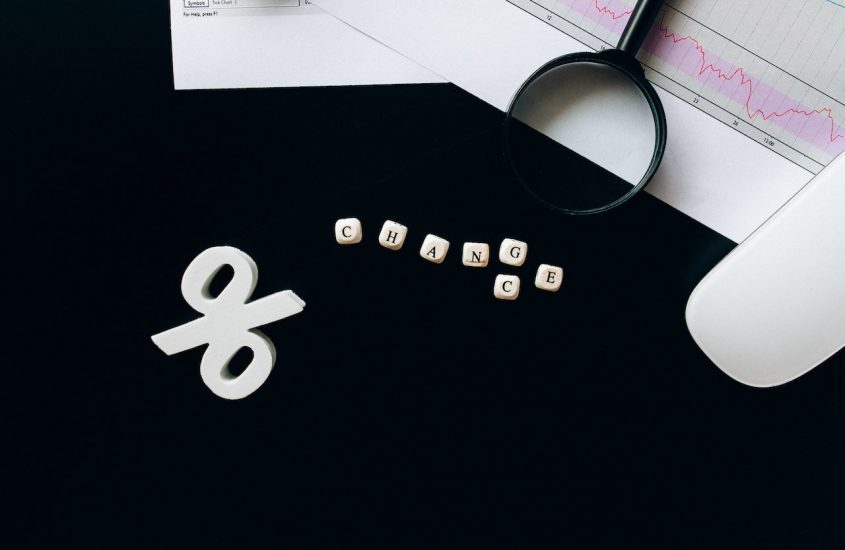 Tradeup Thursday
Nov 17, 2022
| | | |
| --- | --- | --- |
| | Latest News and Bulletin Updates | |
MARKET TRENDS
(Opening price as of 11/17/2022 compared to last close)
Weekly Highlights

#1
Stocks slide as Fed's Bullard hints at terminal federal funds rate as high as 7%
#2
Strong economic data tame investors' hopes for a pause in rate hikes
#3
UK finance minister announces tax hikes and spending cuts
#4
House Committee to hold hearing on FTX collapse
Share your thoughts

China Internet ETF jumps over 35% in November, what happened?
After being the world's worst performers for much of this year, Chinese-related stock indices ascend as the biggest gainers so far in November. Some of Asia's largest hedge funds scooped up large stakes in Chinese names in Q3, and Cathie Wood bought $1.6m worth of shares in XPEV over two consecutive days. The graph below shows Wood's inflows and outflows of Chinese stocks in past 6 months.

Why?
From Covid control improvement to US-China relations, the tide seems to turn now for all the major issues that hammered the country for over two years. The latest positive for investors is the face-to-face meeting between the two nations' leaders, which raises hopes for warmer ties between the two superpowers.

What about the overall market?
Investors digest lower-than-expected CPI as risk-on assets rally. Both bond yields and dollar have sunk since last week, and investors grabbed the chance in hopes of a slowdown in rate hikes. Meanwhile, as risk-on cryptocurrency becomes too risky for investment, the fear of missing out on rebound in Chinese stocks has triggered a buying frenzy.

However,
November's rally comes after four straight months of losses, and it is the third rebound this year, following rallies in March and May, both of which increased over 50% and 40% from the previous lowest level respectively.

What do you think is the biggest factor contributing to this price jump?

A. Changes in COVID-19 policies.

B. Improvement in US-China relations.

C. Company-specific factors, such as changes in marketing strategy or breakthroughs in technology.
| | | |
| --- | --- | --- |
| | Share your thoughts with us for a chance to win a free stock! | |
Inside Scoop
#1. Stocks slide as Fed's Bullard hints at terminal federal funds rate as high as 7%
• St. Louis Fed President Bullard noted that "the policy rate is not yet in a zone that may be considered sufficiently restrictive," and rate hikes have had "only limited effects" on inflation so far.
• He also suggested the proper zone for the fed funds rate could be in the 5%-7% range, higher than current market pricing and unofficial Fed forecasts indicate

#2. Strong economic data tame investors' hopes for a pause in rate hikes
• Retail sales surged by 1.3% in October as consumers continue to spend despite inflation. That's the biggest monthly gain since February and better than the 1% economists had expected.
• Also, data shows 222,000 people filed for initial jobless claims last week. This is down by 4,000 from the week before and points to continuing strength in the labor market.

#3. UK finance minister announces tax hikes and spending cuts
• On Thursday, the UK government unveiled a sweeping fiscal plan aimed at plugging a gaping hole in the public finances and restoring Britain's economic credibility.
• Finance Minister Jeremy Hunt outlined spending cuts and tax hikes worth £55 billion. The measures will increase financial hardship on millions of Britons as they confront the country's worst cost-of-living crisis in decades and its longest-ever recession.

#4. House Committee to hold hearing on FTX collapse
• House lawmakers call Sam Bankman-Fried, executives from Alameda Research, Binance and others to testify at hearing on FTX collapse.
• FTX filed for Chapter 11 bankruptcy protection last Friday, and Bankman-Fried has since stepped down as CEO of the company he founded.
| | | |
| --- | --- | --- |
| | Enjoy the App? Tell us what you think | |
TradeUP is a trading platform offered by TradeUP Inc. Securities products and brokerage services available through the TradeUP App are offered by TradeUP Securities, Inc.

TradeUP Securities, Inc. is a member of FINRA/SIPC and regulated by the US Securities and Exchange Commission. Registered office: 101 EISENHOWER PARKWAY ROSELAND, NJ 07068 UNITED STATES. For further information about TradeUP Securities, Inc.,see FINRA BrokerCheck. For further information about SIPC insurance coverage for accounts at TradeUP Securities, Inc., see www.sipc.org or request an explanatory brochure from TradeUP Securities, Inc..

All investments involve risk, including possible loss of principal. Past performance of a security, market, or financial product does not guarantee future results. Electronic trading poses unique risk to investors. System response and access times may vary due to market conditions, system performance, and other factors. Market volatility, volume, and system availability may delay account access and trade executions.

No content on the website shall be considered a recommendation or solicitation for the purchase or sale of securities, futures or other investment products. All information and data on the website are for reference only and no historical data shall be considered as the basis for judging future trends.

Please read through our Terms and Conditions before investing.