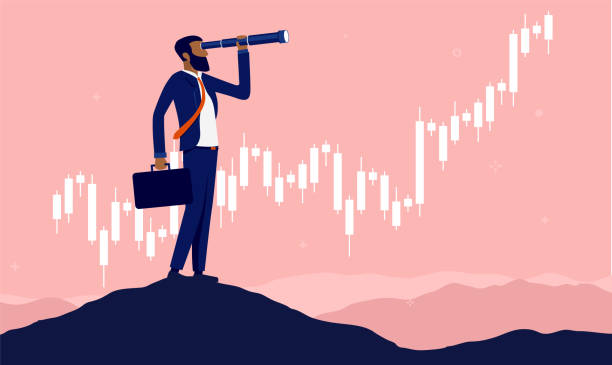 Oct 27, 2022




TradeUP Thursday




Latest news and bulletin updates
Market Trends

Dow Jones

  


32,062(+0.92%)

S&P 500 




3,825(+0.21%)

NASDAQ




10,971(+0.01%)

(Opening price as of 10/27/2022 compared to last close)
Weekly Highlights




| | |
| --- | --- |
| #1 | US GDP grows 2.6% in Q3, better than expected as growth turns positive |

| | |
| --- | --- |
| #2 | Meta shares plunge 23% on missed earnings and big spending on metaverse |

| | |
| --- | --- |
| #3 | Twitter stock to be suspended on NYSE as Musk nears takeover deal |

| | |
| --- | --- |
| #4 | McDonald's gains 2% after beating expectations in Q3 |
Share Your Thoughts:
Stocks rally on signs of less hawkish Fed, what's next?
All three major US stock indices ended near session highs in more than a month. A decline in bond yields and dollar strength contributed to the latest gains. The yield on the benchmark 10-year Treasury note was last down by around 9 basis points at 4.012%. The dollar weakened, with the DXY Index sliding below 110 for the first time since September.
Stocks have gotten a boost in recent days, lifted by hopes that the Fed may reduce the pace of interest rate hikes in December. Investors are assessing corporate earnings and economic data for further clues into the health of the US economy. While a 75-basis-point hike next week is fully priced, traders expect less than 50% chance of an increase of that size in December, a significant decrease since last week.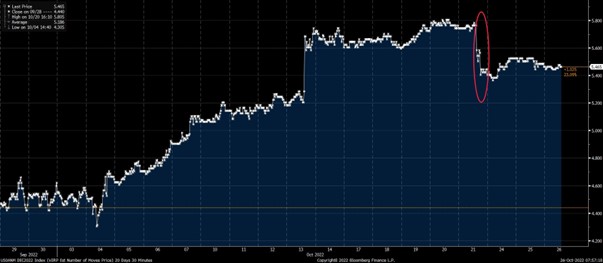 The market is betting a Fed pivot and expecting that Powell might give dovish guidance in the November meeting. This is due to recent softening tones from Fed officials, as well as top Senate Democrat (Senate Banking Committee Chair, Sherrod Brown) warning the Fed to slow down the pace of rate hikes. We can expect a further market rally if Powell turns dovish, but is this simply wishful thinking for investors?
The midterm elections will take place a week after the next Fed meeting. If Powell follows advice from Democrats and leaves a market rally after the policy meeting, it will certainly help the Democrats in elections. It is also highly possible that Republicans will call him to Capitol Hill for endless hearings. As a public Republican himself, there is no benefit for Powell to give dovish guidance next week. Furthermore, Powell has already nodded to the market turbulence and recession risks following aggressive rate hikes and higher borrowing costs for the purpose of taming inflation.
What do you think will happen after the next Fed meeting?
| | | |
| --- | --- | --- |
| A.Further market rally as Powell gives dovish guidance that the market has long hoped for | B.A steep market slump as Powell extends his hawkish tones | C.Unchanged as the market has already priced in what to expect from Powell |
Share your thoughts with us for a chance to win a free stock!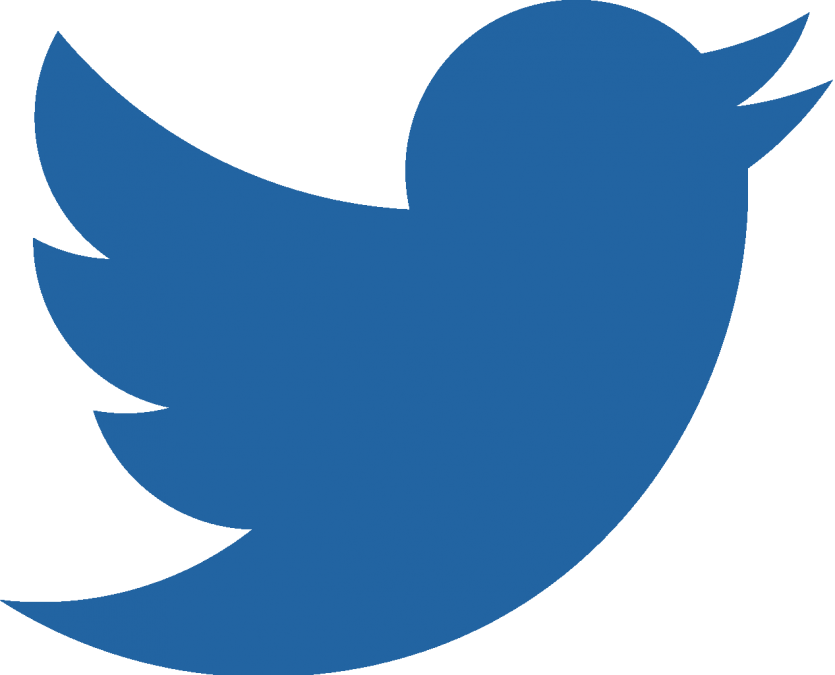 Inside Scoop
#1. US GDP grows 2.6% in Q3, better than expected as growth turns positive

• The US economy posted its first period of positive growth for 2022 in the third quarter. 

• GDP increased at a 2.6% annualized pace through September, higher than the Dow Jones estimate of 2.3%.
#2. Meta shares plunge 23% on missed earnings and big spending on metaverse

• The company reported its second consecutive quarterly decline.

• Meta's Reality Labs division, which houses its VR headsets, lost over $9 billion in the first three quarters.
#3. Twitter stock to be suspended on NYSE as Musk nears takeover deal

•Musk visited Twitter's headquarters in San Francisco on Wednesday and updated his profile bio to "Chief Twit."

• The judge gave Musk until 5PM EST Friday to complete the deal after she postponed the original trial dates.
#4. McDonald's gains 2% after beating expectations in Q3

• Worldwide, the company's same-store sales climbed 9.5%, beating StreetAccount estimates of 5.8% growth.

• McDonald's said traffic is growing in its US restaurants even after raising prices, in contrast to other fast-food chains that recently hiked menu prices.
Enjoy the app? Tell us what you think!


Disclosure:
TradeUP Securities Inc.: TradeUP Securities, Inc. ("TradeUP Securities") is a registered brokerage firm at SEC (CRD: 18483; SEC: 8-36754), a member of FINRA/SIPC and a member of DTC/NSCC, regulated by the US Securities and Exchange Commission and Financial Industry Regulatory Authority. Check the background on the firm on FINRA's BrokerCheck (https://brokercheck.finra.org).
Qualifying comments will be reviewed to select the winner of a share of free stock worth $10-15. In order to receive the free stock, the commentor must have a funded TradeUP account. The winner will be contacted via private message through our social media account for detailed information on claiming their reward.
Not Advice: The information contained in this material is for informational purposes only and is not intended to provide professional, investment or any other type of advice or recommendation, or to create a fiduciary relationship. TradeUP Securities does not make any representation or warranty, express or implied, regarding the accuracy, reliability, completeness, appropriateness or sufficiency for any purpose of any information included in this material. Certain information may have been provided by third-party sources and, while believed to be reliable, has not been independently verified by TradeUP Securities, and its accuracy or completeness cannot be guaranteed. You should not make an investment decision in reliance on this material, which is based on information that is likely to change without notice.
Not An Offer or Solicitation: Nothing contained in this material is, or should be construed as, an offer, a solicitation of an offer or an invitation to buy or sell any security or derivative, and it is not intended for distribution in any jurisdiction where such distribution would be contrary to law.
Risk of Loss. Securities and derivatives transactions involve risk of loss, including loss of principal. You should weigh potential benefits against the risks. Past performance is no guarantee of future results.
Not a Valuation:  This material is not an official valuation of any security or derivative mentioned herein.  Any pricing information provided is indicative only and does not reflect a level at which TradeUP Securities may be prepared to execute a trade; nor is it intended to demonstrate actual results that may be achieved by any transaction.
Electronic Trading:  Electronic trading poses unique risks to investors. System response and access times may vary due to market conditions, system performance, and other factors. Market volatility, volume, and system availability may delay account access and trade executions.
If you no longer wish to receive notifications like this, you can unsubscribe any time.