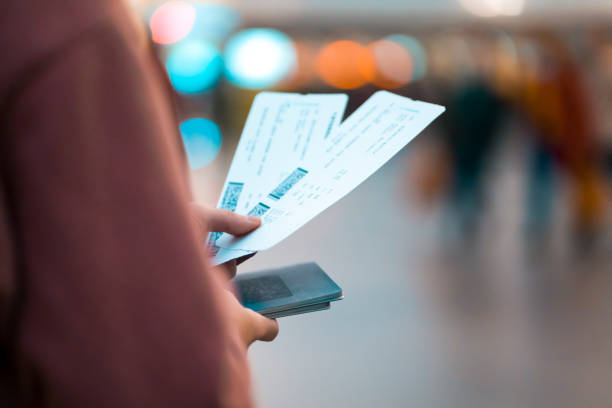 Oct 20, 2022




TradeUP Thursday




Latest news and bulletin updates
Market Trends

Dow Jones




28,755(+0.15%)

S&P 500




3,520(-0.13%)

NASDAQ




10,131(-0.22%)

(Opening price as of 10/20/2022 compared to last close)
Weekly Highlights




| | |
| --- | --- |
| #1 | Netflix adds 2.4 million subscribers in Q3, reversing a decline |

| | |
| --- | --- |
| #2 | Liz Truss announces resignation after 6 weeks in office |

| | |
| --- | --- |
| #3 | Yields on 10-year Treasuries advance three basis points to 4.16% |

| | |
| --- | --- |
| #4 | Biden announces sale of 15 million barrels of reserve oil |
Share Your Thoughts:
Airline fares surged 42% this year, the highest on record and 5 times higher than overall inflation
Airline fares rose 0.8% in September and were up a massive 42.9% on an annual basis. Flight ticket prices have climbed much faster than overall inflation during the pandemic recovery as demand and cost remain resilient in the industry.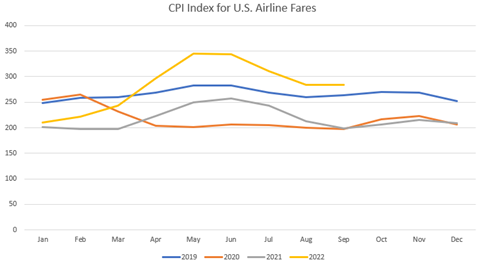 Airline executives said that the rebound travel demand over the summer didn't immediately cool off, even as inflation and fears of a recession affect consumer spending in other areas. Delta posted a profit of $695 million for 3Q22 last week, and CEO Bastian said that the higher price tags haven't kept passengers away, as consumers give priority to spending on travel and experiences over certain goods—one reason airlines are on a different trajectory than other sectors of the economy. United Airlines said it earned $942 million in profit in the third quarter on Tuesday, and CEO Kirby said that despite growing concerns about an economic slowdown, the ongoing Covid recovery trends continue to prevail. American Airlines raised its 3Q22 revenue guidance last week, saying it expects 3Q22 revenues to be up 13% compared with the same quarter in 2019, before the Covid-19 pandemic disrupted global travel.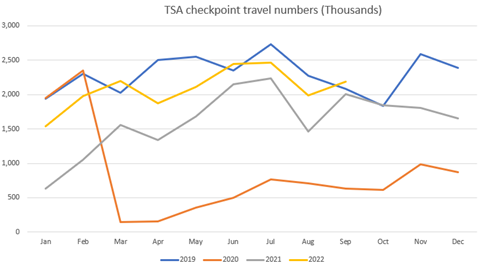 Both Delta and United Airlines have posted their 3Q22 earnings. Even though investors have been nervous about a short rebound due to economic uncertainty and higher costs, both companies have projected operating margins to surpass pre-pandemic levels in the final quarter of the year.

Airlines remain constrained by rising fuel costs and limited supply of flights, which in turn push up flight prices for travelers. Delta's fuel bill for 3Q22 rose by nearly 48% from 2019 to $3.32 billion, and United spent nearly $3.8 billion on jet fuel, up 63% from the same quarter just before the pandemic began. Meanwhile, disruption in flights and airports, shortage in workforce, as well as higher service costs may still interfere with normal operations in the upcoming holiday season and may even force airlines to trim flights to prevent more problems for travelers.
Are you planning on traveling by air this holiday season? How are the ticket prices looking?
Share your thoughts with us for a chance to win a free stock!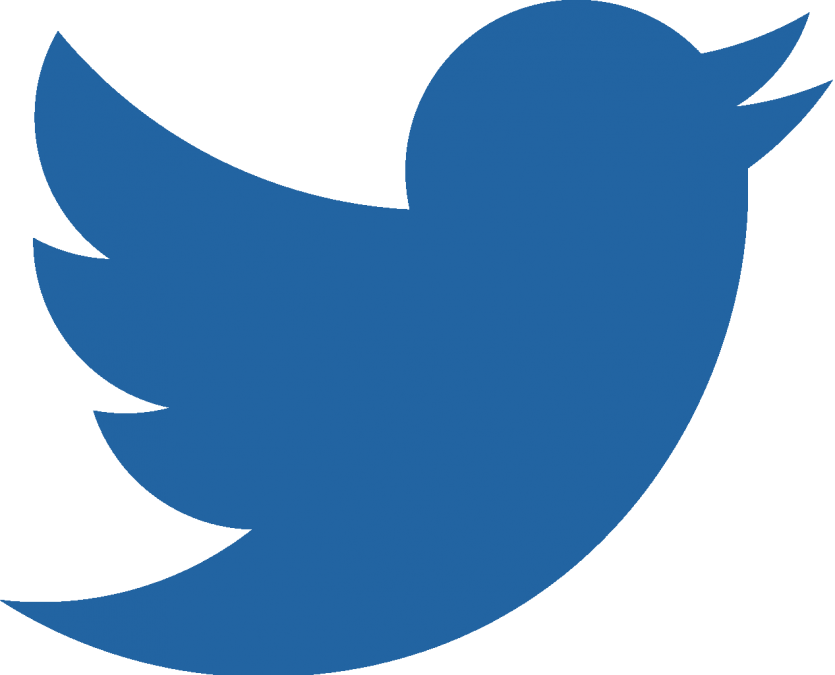 Inside Scoop
#1. Netflix adds 2.4 million subscribers in Q3, reversing a decline

• Netflix shares closed 13% higher on Wednesday following the company's huge 3Q22 earnings report. The platform delivered a beat on both the top and bottom lines, in addition to 2.41 million net subscriber additions — crushing estimates of 1 million.

• Netflix will soon introduce a lower-priced service with ads in a bid to attract more customers, while Wall Street still seems split on how it will work in the future.
#2. Liz Truss announces resignation after 6 weeks in office

• The resignation comes after her tax plan and economic policies triggered market turmoil and her own party turned on her. The UK Conservative Party will hold a leadership election within a week.

• UK asset prices were volatile on Thursday, with British pounds standing 0.4% higher against the dollar after her announcement. UK government bond prices also rallied, pushing yields down. However, gains in both bonds and sterling quickly moderated.
#3. Yields on 10-year Treasuries advance three basis points to 4.16%

•Yields jumped across the curve Wednesday amid firmer global inflation readings, corporate deal hedging flows, and a poorly received US 20-year bond auction.

• DoubleLine Capital Chief Investment Officer Jeffrey Gundlach said on Twitter that US treasury yields may peak between now and the end of 2022 as they reach multi-year highs.
#4. Biden announces sale of 15 million barrels of reserve oil

• Biden promised to purchase oil to refill the Strategic Petroleum Reserve once the price hits $70 a barrel.

• Biden also said oil companies should ramp up production and cut prices at the pump instead of buying back stocks and paying dividends.
Enjoy the app? Tell us what you think!


Disclosure:
TradeUP Securities Inc.: TradeUP Securities, Inc. ("TradeUP Securities") is a registered brokerage firm at SEC (CRD: 18483; SEC: 8-36754), a member of FINRA/SIPC and a member of DTC/NSCC, regulated by the US Securities and Exchange Commission and Financial Industry Regulatory Authority. Check the background on the firm on FINRA's BrokerCheck (https://brokercheck.finra.org).
Qualifying comments will be reviewed to select the winner of a share of free stock worth $10-15. In order to receive the free stock, the commentor must have a funded TradeUP account. The winner will be contacted via private message through our social media account for detailed information on claiming their reward.
Not Advice: The information contained in this material is for informational purposes only and is not intended to provide professional, investment or any other type of advice or recommendation, or to create a fiduciary relationship. TradeUP Securities does not make any representation or warranty, express or implied, regarding the accuracy, reliability, completeness, appropriateness or sufficiency for any purpose of any information included in this material. Certain information may have been provided by third-party sources and, while believed to be reliable, has not been independently verified by TradeUP Securities, and its accuracy or completeness cannot be guaranteed. You should not make an investment decision in reliance on this material, which is based on information that is likely to change without notice.
Not An Offer or Solicitation: Nothing contained in this material is, or should be construed as, an offer, a solicitation of an offer or an invitation to buy or sell any security or derivative, and it is not intended for distribution in any jurisdiction where such distribution would be contrary to law.
Risk of Loss. Securities and derivatives transactions involve risk of loss, including loss of principal. You should weigh potential benefits against the risks. Past performance is no guarantee of future results.
Not a Valuation:  This material is not an official valuation of any security or derivative mentioned herein.  Any pricing information provided is indicative only and does not reflect a level at which TradeUP Securities may be prepared to execute a trade; nor is it intended to demonstrate actual results that may be achieved by any transaction.
Electronic Trading:  Electronic trading poses unique risks to investors. System response and access times may vary due to market conditions, system performance, and other factors. Market volatility, volume, and system availability may delay account access and trade executions.
If you no longer wish to receive notifications like this, you can unsubscribe any time.