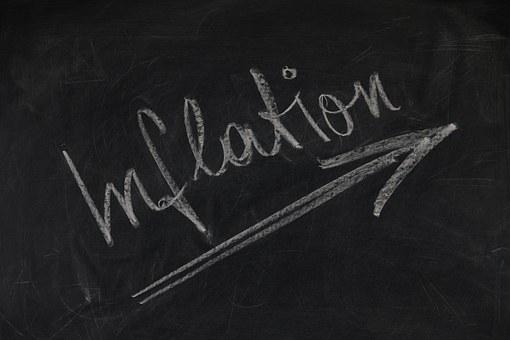 July 14, 2022




TradeUP Thursday




Latest news and bulletin updates
Market Trends

Dow Jones




30,451(-1.43%)

S&P 500




3,763(-1.30%)

NASDAQ




11,151(-0.86%)

(Opening price as of 07/14/2022 compared to last close)
Weekly Highlights




| | |
| --- | --- |
| #1 | Inflation remains high in June, boosting chances of 100-bps hike in July |

| | |
| --- | --- |
| #2 | Biden administration committed to bring down the price of gas |

| | |
| --- | --- |
| #3 | JPM earnings fall by 28% as bank builds reserves |

| | |
| --- | --- |
| #4 | Tech giants announce layoffs in preparation for recession |
Share Your Thoughts:
Musk Pulls Out, Ending Bid for Twitter Buyout

Last Friday, Elon Musk finally announced that he was terminating his acquisition of Twitter. The break-up has come after several months of contention between the billionaire and the social media platform. Back in late May, Musk began casting his doubts about the buy-out; he declared that Twitter had mis-presented to him the percentage of fake accounts the platform registered in its user base and blocked his team from access to its data.
Twitter, however, is not taking this lying down. On Tuesday, the company began the anticipated legal proceedings to battle Musk in court for the acquisition. In the filed complaint, Twitter scathed the billionaire, writing "Musk apparently believes that he – unlike every other party subject to Delaware contract law – is free to change his mind, trash the company, disrupt its operations, destroy stockholder value, and walk away." While the social media platform could have taken the $1 billion cancellation fee written into the contract, it appears that it is set to fight to enforce the merger agreement at the contract price and consummate the deal.
Legal experts generally agree Twitter has the stronger case in court. Musk terminated his agreement by claiming the obfuscation of bot accounts was a "material adverse effect (MAE)." However, experts view the precedence set by the Delaware legal system (where the lawsuit will be decided) as considering MAEs unforeseen, dramatic events that do significant harm to corporate performance. Musk also stated that Twitter breached the contract by firing two executives- a claim thought by legal professionals to be the most convincing. It will still be difficult to prove this event is serious enough to damage Twitter. If Twitter desires to avoid a lengthy legal battle, they may also settle with Musk at a lower purchase price or for compensation.
Nevertheless, a potential judgement could be years in the making and would cost both sides billions of dollars regardless of the outcome. The best end result for Musk is the $1 billion penalty discussed above on top of legal expenses. This conclusion would also de-lever the $22 billion of Tesla stock Musk planned to use as collateral for the deal, which would relieve short pressure on the billionaire's standout holding. For Twitter, all resolutions seem unfavorable. If the deal is terminated, whatever indemnity they gain seems scant compensation for a weakened share price, major human resource disruption and management resignations. If it is enforced, they will be owned by the man they just sued.
While the approaching lawsuit looks to be detrimental to all sides, one party in the deal can be seen as having dodged a bullet. The banks underwriting the debt portion of the acquisition were facing steep losses in excess of buyout fees as credit markets tumbled with the rise in interest rates since April. These financial institutions raised a $13 billion cash package to aid Musk's Twitter bid. As the acquisition is confirmed, this temporary financing would have been converted into capped high-yield bonds and loans sold to investors. For every level of financing involved, market interest rates have outpaced the set caps, and the bonds would have been forced to sell at an aggressive discount.
Who will prevail in the Twitter legal battle? When will a conclusion to the acquisition saga be reached?

Share your thoughts with us for a chance to win a free stock!
Inside Scoop
#1. Inflation remains high in June, boosting chances of 100-bps hike in July

• Inflation rose by 9.1% in June, led by costs for gasoline, groceries, rent and dental care. Biden admitted that inflation is unacceptably high while also calling the numbers out of date.

• Fed officials could weigh historical 100-bps hike after the inflation report, and 75 bps is now also in play for the September meeting.
#2. Biden administration committed to bring down the price of gas

• Biden will push for greater oil output on his Mideast trip when he meets Gulf leaders in Saudi Arabia this week. Meanwhile, the Biden administration will continue the release of oil from strategic petroleum reserves and work with companies from the oil and gas industry to increase production.

• Treasury Secretary is working to build international support for a plan aimed at countering inflation and limiting Russian revenue. Yellen said that she discussed a Russian oil price cap with the Chinese vice premier Liu He during a virtual call last week.
#3. JPM earnings fall by 28% as the bank builds reserves for bad loans and suspended buybacks

• JPM earnings fell short of analyst expectations in revenue, net income, investment banking and trading revenue.

• The company has also built reserves for bad loans by $428m and it led to a drop in company's YoY net income by 28%. In comparison, JPM released a $3bn pandemic reserve last year.
• Dimon warned of a global economic recession. However, he also pointed out that combined debit and credit card spending was up 15% with high demand in travel and dining. It indicated that online sales will underperform in 2Q22, and the coming earnings season will focus on possibilities of recession.
#4. Major tech giants announce layoffs or hiring freeze in preparation for potential recession conditions

• Tesla is laying off 229 data annotation employees and is shuttering the San Mateo, California office, according to a California regulatory filing.

• Microsoft announced a layoff of 1% of its workers, saying it will make hires in other areas.
• Meta reportedly asked managers to identify people for layoffs.
• Google is slowing down hiring for the rest of this year.
Enjoy the app? Tell us what you think!


Disclosure:
TradeUP Securities Inc.: TradeUP Securities, Inc. ("TradeUP Securities") is a registered brokerage firm at SEC (CRD: 18483; SEC: 8-36754), a member of FINRA/SIPC and a member of DTC/NSCC, regulated by the US Securities and Exchange Commission and Financial Industry Regulatory Authority. Check the background on the firm on FINRA's BrokerCheck (https://brokercheck.finra.org).
Qualifying comments will be reviewed to select the winner of a share of free stock worth $10-15. In order to receive the free stock, the commentor must have a funded TradeUP account. The winner will be contacted via private message through our social media account for detailed information on claiming their reward.
Not Advice: The information contained in this material is for informational purposes only and is not intended to provide professional, investment or any other type of advice or recommendation, or to create a fiduciary relationship. TradeUP Securities does not make any representation or warranty, express or implied, regarding the accuracy, reliability, completeness, appropriateness or sufficiency for any purpose of any information included in this material. Certain information may have been provided by third-party sources and, while believed to be reliable, has not been independently verified by TradeUP Securities, and its accuracy or completeness cannot be guaranteed. You should not make an investment decision in reliance on this material, which is based on information that is likely to change without notice.
Not An Offer or Solicitation: Nothing contained in this material is, or should be construed as, an offer, a solicitation of an offer or an invitation to buy or sell any security or derivative, and it is not intended for distribution in any jurisdiction where such distribution would be contrary to law.
Risk of Loss. Securities and derivatives transactions involve risk of loss, including loss of principal. You should weigh potential benefits against the risks. Past performance is no guarantee of future results.
Not a Valuation:  This material is not an official valuation of any security or derivative mentioned herein.  Any pricing information provided is indicative only and does not reflect a level at which TradeUP Securities may be prepared to execute a trade; nor is it intended to demonstrate actual results that may be achieved by any transaction.
Electronic Trading:  Electronic trading poses unique risks to investors. System response and access times may vary due to market conditions, system performance, and other factors. Market volatility, volume, and system availability may delay account access and trade executions.
If you no longer wish to receive notifications like this, you can unsubscribe any time.