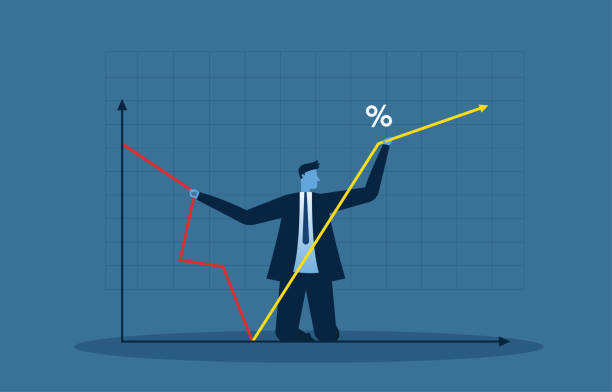 | | |
| --- | --- |
| | TradeUP Thursday |
• How will the Dow's recent decline affect the economy?
• What's driving the oil price drop and its economic impact?
• Will Speaker McCarthy's ousting impact financial stability and budget talks?
Dow Jones
S&P 500
Nasdaq
33,082.77

(-0.14%)

4258.06

(-0.13%)

13,228.46

(-0.06%)

Opening price as of 10/05/2023 compared to last close
IN THE HEADLINES
Dow sinks 430 points as jobs data boosts bond yields
On Tuesday, U.S. stocks saw significant losses as tight labor market data raised concerns about more interest rate hikes and higher Treasury yields. The Dow Jones Industrial Average had its largest daily drop since March, closing at its lowest level since May. The S&P 500 and Nasdaq also declined. Rising bond yields, with the 10-year Treasury yield reaching its highest since 2007, played a central role in market unease. Stronger-than-expected job market data added to the uncertainty, as it may push the Federal Reserve to address inflation with higher rates. Investors are increasingly realizing that rates and yields could stay elevated for an extended period. Read more

Crude oil prices fall, pulling back from highest levels in more than a year
Both U.S. and Brent oil prices plummeted by 6% on Wednesday, signaling a sharp reversal from the recent upward trend since July. This decline, with West Texas Intermediate oil at $84.57 a barrel (down 11% from its recent high) and Brent crude at $86.12 a barrel (12% lower), was driven by concerns of reduced demand and a slowing economy. JPMorgan analyst Natasha Kaneva mentioned "demand destruction" due to the sharp price increase this summer, and weak gasoline demand data further fueled the fall. Expectations of increased global oil production and rising stockpiles may continue to pressure oil prices in the fourth quarter. Read more

After budget fight, House ousts McCarthy as speaker
The vote, with a tally of 216-210 in favor of removing McCarthy, was driven by far-right members of his own party who disagreed with his handling of the budget standoff and his support for a funding bill that extended government funding through November 17 without including additional financial aid for Ukraine or desired border security measures. The partisan divisions seen during McCarthy's removal could foreshadow a prolonged budget showdown, potentially leading to a government shutdown and adding economic uncertainty. Read more
TradeUP TIDBITS

The Impact of Inflation on the Stock Market
Inflation is a fundamental economic concept that has a profound impact on various aspects of our lives, including the stock market. For investors and traders, understanding how inflation affects the stock market is crucial for making informed decisions. In this blog post, our team at TradeUP explores the relationship between inflation and the stock market and delves into how our trading app plays a pivotal role in helping traders navigate these challenges.
Read more on our blog
INVESTOR TIPS

Margin Accounts

Investors can borrow up to 50% of the cost of securities they wish to purchase from their brokerage firm in a process referred to as buying on margin. Investors are charged interest on the account loan which accrues on a monthly basis, and the loan must be paid off when the securities are sold. The idea behind margin accounts is to use increased purchasing power to purchase securities that will increase in value faster than the loan interest. However, there's also a greater potential for large losses when using credit. Margin accounts are thus much riskier than cash accounts and come with additional requirements for both the investor and the FINRA member firm.
It's Time to Vote!
Share your thoughts with us on social media!

This week's topic is:

Are you concerned about the recent drop in crude oil prices and its potential impact on the economy?
| | | |
| --- | --- | --- |
| | Enjoy the app? Tell us what you think! | |
TradeUP Securities, Inc. is a member of FINRA/SIPC and regulated by the US Securities and Exchange Commission. Registered office: 437 Madison Ave 27th Floor New York, NY, 10022. For further information about TradeUP Securities, Inc., see FINRA BrokerCheck. For further information about SIPC insurance coverage for accounts at TradeUP Securities, Inc., see www.sipc.org or request an explanatory brochure from TradeUP Securities, Inc..

All investments involve risk, including possible loss of principal. Past performance of a security, market, or financial product does not guarantee future results. Electronic trading poses unique risk to investors. System response and access times may vary due to market conditions, system performance, and other factors. Market volatility, volume, and system availability may delay account access and trade executions.

No content on the website shall be considered a recommendation or solicitation for the purchase or sale of securities, futures or other investment products. All information and data on the website are for reference only and no historical data shall be considered as the basis for judging future trends.

Please read through our Terms and Conditions before investing.

If you no longer wish to receive notifications like this, you can unsubscribe any time.