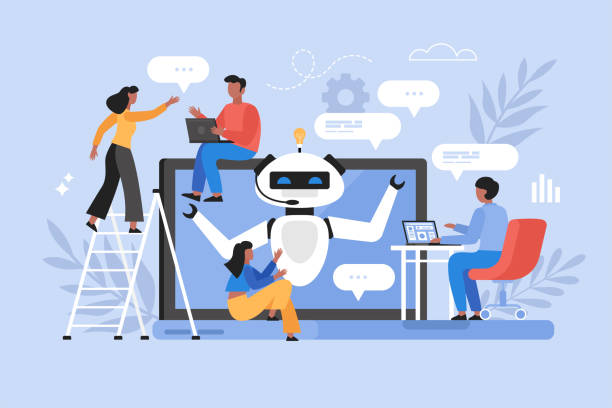 | | |
| --- | --- |
| | TradeUP Thursday |
• How is Apple's development of generative AI tools impacting the market?
• What are the factors influencing the outlook for the U.S. banking sector?
• How has the space industry evolved since Neil Armstrong's historic moonwalk in 1969?
Dow Jones
S&P 500
Nasdaq
35,214.30

(+0.44%)

4562.99

(-0.06%)

14,297.30

(-0.42%)

Opening price as of 07/20/2023 compared to last close
IN THE HEADLINES
Nasdaq falls as Tesla and Netflix weigh down
The Nasdaq fell as Tesla and Netflix cast a pall over the stock market. Tesla's shares lost about 4% despite reporting better-than-expected second-quarter earnings. However, the company's operating margins fell due to recent price cuts. Meanwhile, Netflix shed nearly 7% after reporting mixed quarterly results, with earnings surpassing expectations but revenue falling short. Both companies' performance contributed to the downward trend in the Nasdaq. Read more

Apple tests generative AI tools to rival OpenAI's ChatGPT
Apple is reportedly developing AI offerings similar to OpenAI's ChatGPT and Google's Bard, according to Bloomberg News. The news boosted Apple's shares by up to 2% to a record high. The company has created its own framework called "Ajax" for building large language models and is testing a chatbot known as "Apple GPT." While Apple has made subtle AI advancements in products like Apple Photos, analysts believe the company still lags behind its peers in AI integration. Led by John Giannandrea and Craig Federighi, Apple's AI efforts involve multiple teams. The company aims to make a significant AI-related announcement next year. Read more

U.S. bank shares jump on interest income and deals optimism, but outlook mixed
Big U.S. banks reported higher profits in Q2 due to higher interest rates, boosting their shares. However, concerns over slower loan growth, increased deposit costs, and reduced consumer spending may affect the sector's outlook. Investment banking and trading showed signs of improvement. Bank of America, Bank of New York Mellon, and PNC Financial Services reported positive net interest income (NII) results. State Street warned of declining NII. Overall, the banking sector awaits earnings reports from more regional lenders for a clearer outlook. Read more
TradeUP TIDBITS

This Day in History

On July 20, 1969, Neil Armstrong became the first human to walk on the surface of the moon. The Apollo program cost a total of about $25.8 billion, which is the equivalent of $257 billion today. Since then, the space industry has grown exponentially, with private companies such as SpaceX and iSpace competing for rocket launches with NASA and ESA. The space industry has diversified beyond government-funded missions, and now includes a wide range of activities such as satellite launches, space tourism, asteroid mining, satellite servicing, and more. These activities have created new markets and opportunities for businesses, entrepreneurs, and investors alike. Morgan Stanley estimated that the global space industry could generate revenue of more than $1 trillion or more in 2040, up from $350 billion in 2020.
INVESTOR TIPS

Trade Settlement

As of March 2017, most securities transactions are required to settle within two business days of their transaction date, with rare exceptions. This is known as T+2.
T: Transaction date.
T+1: For U.S. government bonds and government agencies, one business day after the date of the transaction.
T+2: For stocks and most mutual funds, two business days after the date of the transaction. Note that, under Federal Reserve Board Regulation T, two days is the maximum amount of time an investor has to pay for a stock after it has been purchased.
The transfer of ownership of a stock or bond certificate is made via a book entry or a physical entry. Book entries—the method of tracking securities ownership electronically—cover the majority of cases and are processed by the Depository Trust Company. Physical entries, on the other hand, mean that certificates are physically delivered to the buyer and ownership is kept on the books of the securities issuer.
All publicly traded corporations are required by law to keep and maintain an accurate list, updated every business day, of who owns its shares and bonds. This list is referred to as the corporate record and is kept by an entity known as the transfer agent, which is typically a bank or trust company hired to do so by the corporation.
It's Time to Vote!
Share your thoughts with us on social media!

This week's topic is: Are you worried about the current performance and outlook of the U.S. banking sector?
| | | |
| --- | --- | --- |
| | Enjoy the app? Tell us what you think! | |
TradeUP Securities, Inc. is a member of FINRA/SIPC and regulated by the US Securities and Exchange Commission. Registered office: 437 Madison Ave 27th Floor New York, NY, 10022. For further information about TradeUP Securities, Inc., see FINRA BrokerCheck. For further information about SIPC insurance coverage for accounts at TradeUP Securities, Inc., see www.sipc.org or request an explanatory brochure from TradeUP Securities, Inc..

All investments involve risk, including possible loss of principal. Past performance of a security, market, or financial product does not guarantee future results. Electronic trading poses unique risk to investors. System response and access times may vary due to market conditions, system performance, and other factors. Market volatility, volume, and system availability may delay account access and trade executions.

No content on the website shall be considered a recommendation or solicitation for the purchase or sale of securities, futures or other investment products. All information and data on the website are for reference only and no historical data shall be considered as the basis for judging future trends.

Please read through our Terms and Conditions before investing.

If you no longer wish to receive notifications like this, you can unsubscribe any time.