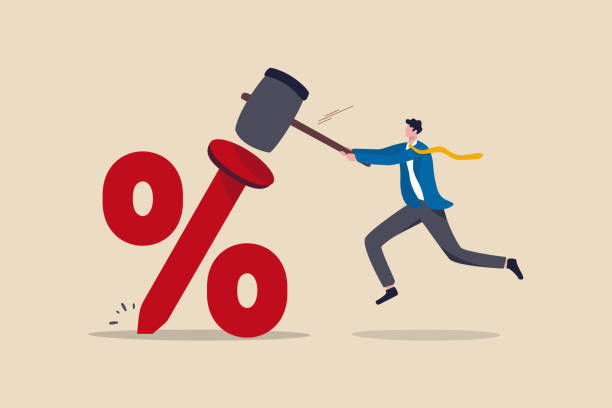 | | |
| --- | --- |
| | TradeUP Thursday |
• What Are the Expectations for July FOMC Interest Rates?
• How Would US Restrictions on AI Chip Sales Impact Opportunities?
• 🚀 Unveiling Exclusive Insights: Is It Too Late to Invest in Bitcoins? 🌟?
Dow Jones
S&P 500
Nasdaq
33,852.66

(-0.22%)

4376.86

(-0.04%)

13,591.75

(+0.27%)

Opening price as of 06/29/2023 compared to last close
IN THE HEADLINES
July FOMC rate expectations
Treasury yields in the US rose as strong data on housing and capital goods orders suggested an increased likelihood of the Federal Reserve raising interest rates at its upcoming policy meeting. Two-year Treasury yields increased by 8.7 basis points, while 10-year notes reversed a downward trend, rising by 4.5 basis points. The market expects the Fed to hike rates in July. The yield curve narrowed, indicating a possible recession, and expectations of a rate hike in July rose to 79.4%. The market is awaiting the release of the PCE index for May, and a $43 billion auction of five-year notes was slightly weak. Read more

US restrictions on AI chip sales to China would result in a "permanent loss of opportunities"
The potential rules aim to limit China's access to key technologies and could impact companies like Nvidia. Shares of Nvidia dropped, and Chinese AI stocks also suffered losses. China has criticized US tech export restrictions and imposed retaliatory measures against companies like Micron Technology. Read more

Fidelity set to file for spot Bitcoin ETF
This move follows similar filings by other major players in the industry, including BlackRock, WisdomTree, Invesco, VanEck, and Bitwise. The filings have generated optimism about the approval of a Bitcoin ETF, which could attract institutional investors and high-net-worth individuals. The SEC has previously rejected spot Bitcoin ETF applications due to concerns about market manipulation. However, the recent filings by prominent firms like BlackRock have renewed hopes for a positive outcome. Read more
TradeUP TIDBITS

Bitcoins: Is It Too Late to Invest?

The price of Bitcoin has nearly doubled since November, going from $15.6K to over $30K. This growth has outperformed the S&P 500 (+17%) and NASDAQ (+38%) during the same period. This article explores why Bitcoin still has significant potential for growth, considering its total market cap is currently only about 1/20th of that of gold. Notably, several asset managers, such as Fidelity and BlackRock, are seeking approval for spot Bitcoin ETFs, which could potentially result in billions of dollars flowing into the digital asset. Additionally, we examine past Bitcoin cycles using on-chain analysis and data to determine where the current market stand.

Read more on our blog
INVESTOR TIPS

Options Greeks: Vega & Rho
Vega (v): Vega measures an option's sensitivity to changes in implied volatility, which is the market's expectation of future price volatility. Vega indicates how much an option's price is expected to change for a one-percentage-point change in implied volatility. Vega is typically positive, meaning that an increase in volatility leads to an increase in option prices.


Rho (p): Rho measures an option's sensitivity to changes in interest rates. It indicates how much the option price is expected to change for a one-percentage-point change in the risk-free interest rate. Rho is generally more relevant for longer-term options and is positive for call options (negative for put options.
It's Time to Vote!
Share your thoughts with us on social media!

This week's topic is: Will the Federal Reserve Hike Interest Rates in July?
| | | |
| --- | --- | --- |
| | Enjoy the app? Tell us what you think! | |
TradeUP Securities, Inc. is a member of FINRA/SIPC and regulated by the US Securities and Exchange Commission. Registered office: 437 Madison Ave 27th Floor New York, NY, 10022. For further information about TradeUP Securities, Inc., see FINRA BrokerCheck. For further information about SIPC insurance coverage for accounts at TradeUP Securities, Inc., see www.sipc.org or request an explanatory brochure from TradeUP Securities, Inc..

All investments involve risk, including possible loss of principal. Past performance of a security, market, or financial product does not guarantee future results. Electronic trading poses unique risk to investors. System response and access times may vary due to market conditions, system performance, and other factors. Market volatility, volume, and system availability may delay account access and trade executions.

No content on the website shall be considered a recommendation or solicitation for the purchase or sale of securities, futures or other investment products. All information and data on the website are for reference only and no historical data shall be considered as the basis for judging future trends.

Please read through our Terms and Conditions before investing.

If you no longer wish to receive notifications like this, you can unsubscribe any time.