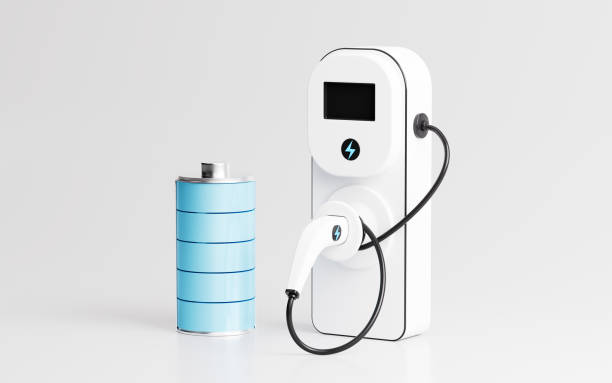 | | |
| --- | --- |
| | TradeUP Thursday |

 
 

• Will PM Modi's Scheduled Meetings in New York Influence US-India Ties?
• Are Rivian, Ford, and GM Making a Strategic Move by Joining Tesla's Supercharger Network?
• How Can Diversification Protect Your Investment Portfolio from Unforeseen Market Downturns? 

 
 

Dow Jones
S&P 500
Nasdaq
33,951.52

(-0.30%)

4,365.69

(-0.52%)

13,502.20

(-1.21%)

Opening price as of 06/22/2023 compared to last close

 
 

IN THE HEADLINES
PM Modi's scheduled meetings with Elon Musk of Tesla, among other CEOs, in New York
Indian Prime Minister's visit to the United States: Meeting with Musk, Dalio, CEOs of GE/Micron/Applied Materials; state dinner hosted by Biden; meetings with CEOs of Apple, Google, and Microsoft; deepening strategic relationships between the US and India, strengthening cooperation in defense, space, clean energy, semiconductor, artificial intelligence, and more. Read more

Tesla: The Supercharger network that Rivian, Ford, and GM are becoming part of
Rivian, an electric vehicle (EV) maker, has agreed to adopt Tesla's charging standard, allowing its customers access to Tesla's extensive Supercharger network. This move aligns with Tesla's push to set the industry standard for EV charging. Rivian users will have access to Tesla Superchargers across the US and Canada by spring 2024, and the company will integrate a Tesla-style charging port into its vehicles from 2025. This collaboration follows similar deals Tesla has made with General Motors and Ford. Read more

Major corporations seek regularization in cryptocurrency markets
EDX Markets, a new noncustodial cryptocurrency exchange backed by Citadel Securities, Fidelity Investments, and Charles Schwab, has been launched. This exchange allows firms to execute trades without directly handling customers' digital assets, minimizing certain risks. The launch comes amidst regulatory scrutiny on other exchanges, providing these traditional finance institutions an opportunity to claim a share of the growing cryptocurrency market. Notably, the exchange will feature Bitcoin and other cryptocurrencie. Read more

 
 

TradeUP TIDBITS

Diversification is one of the most important principles of investing and for good reason. When you invest in a single asset class, you are exposed to the risk that the performance of that asset class may decline. If you have a diversified portfolio, however, the risk of loss is spread out among different types of assets, which can help to reduce the impact of any one investment losing value.


Diversification also helps to protect against unforeseen events. For example, if you have a portfolio that is heavily invested in the stock market and there is a sudden market crash, your portfolio will likely suffer significant losses. However, if you have a diversified portfolio that includes a mix of stocks, bonds, and other assets, you may be better positioned to weather the storm.

 

Read more on our blog

 
 

INVESTOR TIPS

Options Greeks: Gamma & Theta
Gamma (Γ): Gamma represents the rate of change of an option's delta in response to changes in the price of the underlying asset. It measures the convexity of an option's delta. Gamma is highest for at-the-money options and decreases as the option moves further in or out of the money.


Theta (θ): Theta measures the rate of time decay or erosion of an option's value as time passes. It represents how much the option price is expected to decrease with the passage of time, assuming all other factors remain constant. Theta is typically negative, indicating that options lose value as expiration approaches.

 
 

It's Time to Vote!
Share your thoughts with us on social media!

This week's topic is: Will traditional finance institutions' involvement in crypto exchanges aid in its regularization and acceptance?

 
| | | |
| --- | --- | --- |
|   | Enjoy the app? Tell us what you think! |   |
 

TradeUP Securities, Inc. is a member of FINRA/SIPC and regulated by the US Securities and Exchange Commission. Registered office: 437 Madison Ave 27th Floor New York, NY, 10022. For further information about TradeUP Securities, Inc., see FINRA BrokerCheck. For further information about SIPC insurance coverage for accounts at TradeUP Securities, Inc., see www.sipc.org or request an explanatory brochure from TradeUP Securities, Inc..

All investments involve risk, including possible loss of principal. Past performance of a security, market, or financial product does not guarantee future results. Electronic trading poses unique risk to investors. System response and access times may vary due to market conditions, system performance, and other factors. Market volatility, volume, and system availability may delay account access and trade executions.

No content on the website shall be considered a recommendation or solicitation for the purchase or sale of securities, futures or other investment products. All information and data on the website are for reference only and no historical data shall be considered as the basis for judging future trends.

Please read through our Terms and Conditions before investing.

If you no longer wish to receive notifications like this, you can unsubscribe any time.