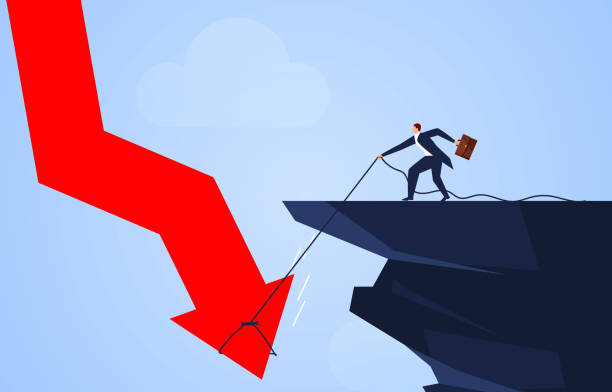 Oct 13, 2022




TradeUP Thursday




Latest news and bulletin updates
Market Trends

Dow Jones




28,755(-1.73%)

S&P 500




3,520(-2.16%)

NASDAQ




10,131(-2.92%)

(Opening price as of 10/13/2022 compared to last close)
Weekly Highlights




| | |
| --- | --- |
| #1 | Stocks plunge as Sep CPI comes hotter than expected |

| | |
| --- | --- |
| #2 | Biden administration cites inflation as national, global security threat |

| | |
| --- | --- |
| #3 | UK bonds, currency gain on hopes of government spending U-turn |

| | |
| --- | --- |
| #4 | Pepsi will be fine "regardless of the economic environment," CFO said |
Share Your Thoughts:
Defense stocks see prices rise amid Russia's invasion of Ukraine
Since Russia's invasion of Ukraine, many defense stocks have skyrocketed. Defense companies secure billions of dollars every year from government contracts. Many of these companies like Northrop Grumman, General Dynamics, Lockheed Martin, and Raytheon are publicly traded. Defense stock prices have risen as much as 30% this year, a stark contrast against the S&P 500, which is down 20%.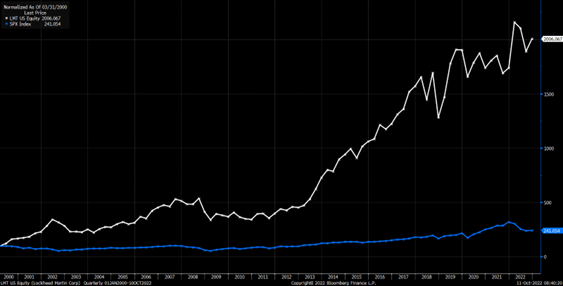 The US has authorized a staggering flow of weapons and security aid since the start of President Putin's invasion on February 24. The Biden administration has sent Ukraine over $17 billion of military aid, including missile systems and drones. Top Pentagon officials met with the CEOs from the 8 largest Defense Department contractors this April to discuss the military aid to Ukraine, and Ukrainian President Zelenskiy spoke to these arms makers and military leaders directly this September to appeal for more weapons.
(The Army has awarded a $311m production order for Javelin missiles in September)
The White House said on Sunday it would continue to arm Ukraine after the Crimea bridge blast and Russian threats to retaliate following the explosion. However, the Washington Post reported that as American consumers grapple with inflation and a slowing economy, polls indicate that fewer Republicans believe the United States has a responsibility to protect Ukraine.
Will the defense sector continue to outperform the broad market?

A.Yes, due to significantly increased military spending

B.No, the price has already peaked in past months

C.Uncertain
Share your thoughts with us for a chance to win a free stock!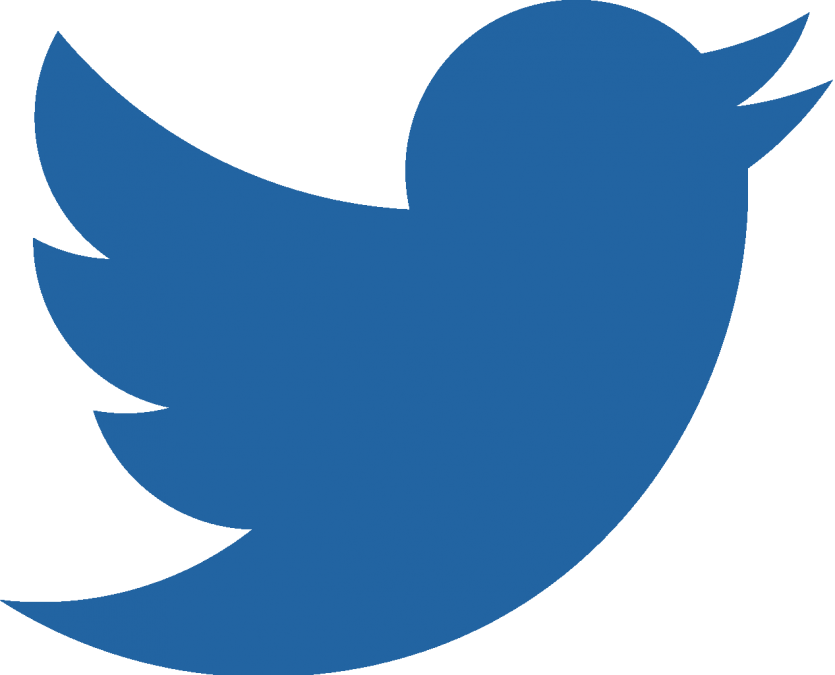 Inside Scoop
#1. Stocks plunge as Sep CPI comes hotter than expected

• The overall CPI increased by 8.2% in September as core prices hit a 4-decade high. Housing costs rose by the most since the early 1980s and worker wages took another hit, falling 0.1% monthly and 3% YoY when adjusted for inflation.

• Markets now expect the Fed could institute consecutive 0.75 percentage point rate hikes in both November and December.
#2. Biden administration cites inflation as national, global security threat

• The Biden administration cited inflation as a national and global security threat. The national defense strategy outlined Wednesday enumerates inflation as one of the cross-border issues that "people all over the world are struggling to cope with."

• A Monmouth poll conducted in late September showed 82% of Americans called inflation an extremely or very important issue and just 30% approve of Biden's handling of the issue.
#3. UK bonds, currency gain on hopes of government spending U-turn

• UK government bonds rose in price Thursday and the pound gained against the dollar as investors hoped that the UK government would reverse course on its recent tax-cutting plans, or even see a change of leadership.

• Officials at No. 10 and the Treasury were discussing how to back down from Prime Minister Liz Truss's fiscal plans, according to Bloomberg News. The Times of London reported that lawmakers in the ruling Conservative, or Tory, party were talking seriously about whether Ms. Truss should be ousted
#4. Pepsi will be fine "regardless of the economic environment," CFO said

• The company posted better-than-expected Q3 earnings despite a gloomy read on the economically challenged consumer, not unlike recent commentary from Nike and FedEx.

• The maker of Pepsi and Doritos said its third-quarter sales rose as prices increased by 17% on average. In comparison, food inflation is at the highest level in 40 years, with grocery prices up 13.5% in August compared with a year earlier.
Enjoy the app? Tell us what you think!


Disclosure:
TradeUP Securities Inc.: TradeUP Securities, Inc. ("TradeUP Securities") is a registered brokerage firm at SEC (CRD: 18483; SEC: 8-36754), a member of FINRA/SIPC and a member of DTC/NSCC, regulated by the US Securities and Exchange Commission and Financial Industry Regulatory Authority. Check the background on the firm on FINRA's BrokerCheck (https://brokercheck.finra.org).
Qualifying comments will be reviewed to select the winner of a share of free stock worth $10-15. In order to receive the free stock, the commentor must have a funded TradeUP account. The winner will be contacted via private message through our social media account for detailed information on claiming their reward.
Not Advice: The information contained in this material is for informational purposes only and is not intended to provide professional, investment or any other type of advice or recommendation, or to create a fiduciary relationship. TradeUP Securities does not make any representation or warranty, express or implied, regarding the accuracy, reliability, completeness, appropriateness or sufficiency for any purpose of any information included in this material. Certain information may have been provided by third-party sources and, while believed to be reliable, has not been independently verified by TradeUP Securities, and its accuracy or completeness cannot be guaranteed. You should not make an investment decision in reliance on this material, which is based on information that is likely to change without notice.
Not An Offer or Solicitation: Nothing contained in this material is, or should be construed as, an offer, a solicitation of an offer or an invitation to buy or sell any security or derivative, and it is not intended for distribution in any jurisdiction where such distribution would be contrary to law.
Risk of Loss. Securities and derivatives transactions involve risk of loss, including loss of principal. You should weigh potential benefits against the risks. Past performance is no guarantee of future results.
Not a Valuation:  This material is not an official valuation of any security or derivative mentioned herein.  Any pricing information provided is indicative only and does not reflect a level at which TradeUP Securities may be prepared to execute a trade; nor is it intended to demonstrate actual results that may be achieved by any transaction.
Electronic Trading:  Electronic trading poses unique risks to investors. System response and access times may vary due to market conditions, system performance, and other factors. Market volatility, volume, and system availability may delay account access and trade executions.
If you no longer wish to receive notifications like this, you can unsubscribe any time.