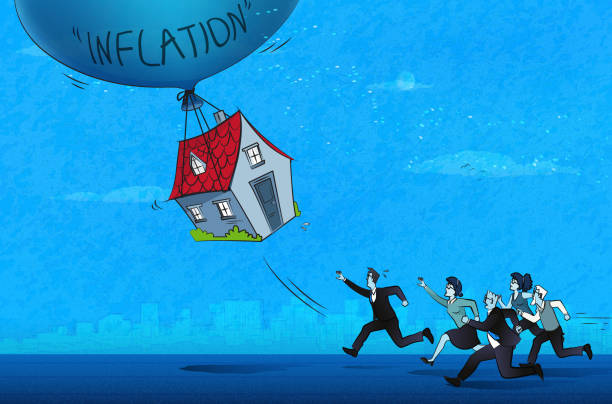 Sept 22, 2022




TradeUP Thursday




Latest news and bulletin updates
Market Trends

Dow Jones




30,204(+0.05%)

S&P 500




3,871(-0.21%)

NASDAQ




11,167(-0.48%)

(Opening price as of 09/22/2022 compared to last close)
Weekly Highlights




| | |
| --- | --- |
| #1 | Ford and Fedex tumble after earnings warning |

| | |
| --- | --- |
| #2 | Mortgage rates in the US rise for the fifth consecutive week |

| | |
| --- | --- |
| #3 | Japan intervenes in the FX market to support Yen for the first time since 1998 |

| | |
| --- | --- |
| #4 | Putin orders partial military call-up |
Share Your Thoughts:
Fed's hawkish tone and market reaction
The Fed raised interest rates by 75 bps for the third time in a row on Wednesday. The fed funds rate has been raised to 3%-3.25%, the highest level since early 2008.

The Fed is raising its benchmark rates at the fastest pace since the 1980s and has already raised rates for the past 5 consecutive policy meetings since this March, bringing the cumulative rate hikes this year to 3 percentage points. The Fed now expects rates to reach 4.6% in 2023.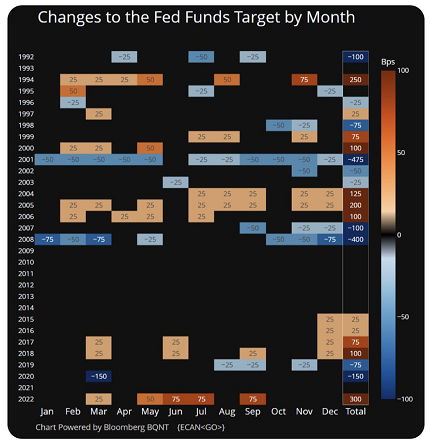 Most Fed officials forecast unemployment to rise next year, implying a higher risk of recession. The Fed also raised its inflation forecast and lowered its GDP growth forecast. Powell reiterates that "ongoing increases will be appropriate" in the policy rate, and his main message has not changed since the Jackson Hole conference in August.
Powell said that the pace of rate hikes will depend on incoming data and restoring price stability will require keeping rates restrictive "for some time." Two things will need to happen to bring down inflation: sub-trend growth and softening in the labor market. "I wish there were a painless way [to fight inflation], but there isn't."
Powell's press seems to be the most hawkish one since the beginning of the policy tightening cycle. The Dow closed at more than 500 points, and all sectors in S&P 500 fell across the board, led by the consumer discretionary sector, as well as entertainment and tourism stocks. The below shows S&P 500's movement on Wednesday (left) and on July 27th (right), which was the date of the last Fed meeting.

The DXY rose by more than 1%, standing at 111. All other non-US currencies fell to new lows after Fed hiked rates. GBP/USD fell below 1.13, the lowest since 1985; EUR/USD fell to 0.9813, the lowest since 2002. The World Bank has warned that interest rate hikes by central banks around the world could trigger a global recession in 2023.
What do you think will be the effects of Fed's hawkish move?

A.Inflation cools with a mild recession

B.Long-lasting strong dollar and trigger a global recession

C.Too early to call
Share your thoughts with us for a chance to win a free stock!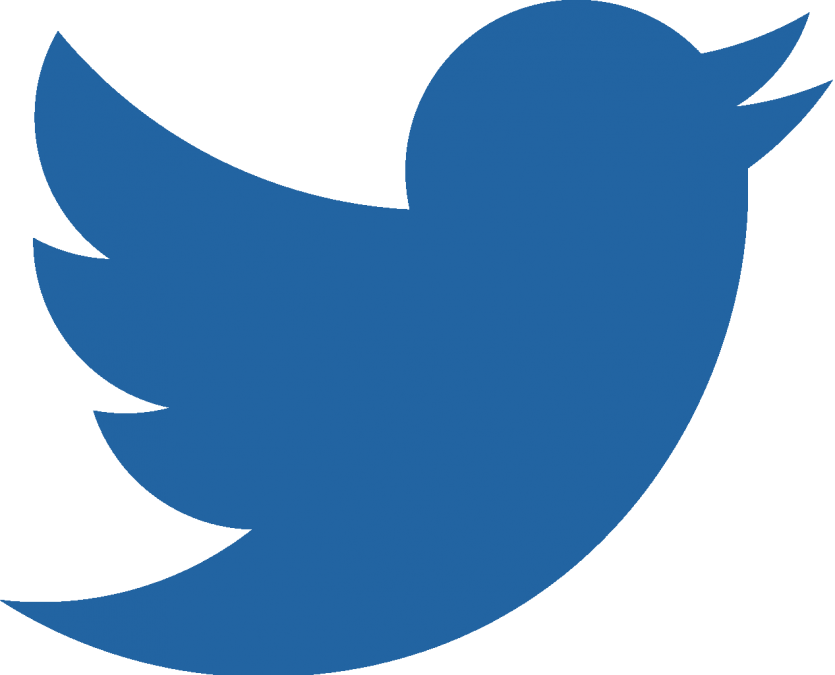 Inside Scoop
#1. Ford and Fedex tumble after earnings warning

• Fedex's shares fell by 21% Friday—its biggest one-day percentage drop ever—after the company recently said a macroeconomic slowdown had led to lower volumes of goods moving around the world.

• Ford stock suffers worst day since 2011 after cost warning, shedding $7 billion in market value. The company pre-released part of its Q3 earnings report and warned investors of $1 billion in unexpected supplier costs.
#2. Mortgage rates in the US rise for the fifth consecutive week

• The average rate for a 30-year fixed loan surged from 6.02% to 6.29% last week, the highest since October 2008. The monthly payment on a $300,000 mortgage would be $1,855—$554 more than at the end of last year.

• Fed Chair Powell said housing prices were "going up at an unsustainably fast level." There's been a "red-hot housing market" across the country. The housing market probably has to "go through a correction" to get to better balance.
#3. Japan intervenes in the FX market to support Yen for the first time since 1998

• The Japanese yen strengthened to 140-levels against the dollar after reports of officials announcing that they have conducted a direct intervention to defend the currency.

• Japan's central bank kept interest rates unchanged, in line with expectations.
#4. Putin orders partial military call-up

• Russian President Vladimir Putin ordered a partial mobilization of reservists on Wednesday to bolster his forces in Ukraine.

• In his 14-minute nationally televised address, Putin also warned that he isn't bluffing about using everything at his disposal to protect Russia.
Enjoy the app? Tell us what you think!


Disclosure:
TradeUP Securities Inc.: TradeUP Securities, Inc. ("TradeUP Securities") is a registered brokerage firm at SEC (CRD: 18483; SEC: 8-36754), a member of FINRA/SIPC and a member of DTC/NSCC, regulated by the US Securities and Exchange Commission and Financial Industry Regulatory Authority. Check the background on the firm on FINRA's BrokerCheck (https://brokercheck.finra.org).
Qualifying comments will be reviewed to select the winner of a share of free stock worth $10-15. In order to receive the free stock, the commentor must have a funded TradeUP account. The winner will be contacted via private message through our social media account for detailed information on claiming their reward.
Not Advice: The information contained in this material is for informational purposes only and is not intended to provide professional, investment or any other type of advice or recommendation, or to create a fiduciary relationship. TradeUP Securities does not make any representation or warranty, express or implied, regarding the accuracy, reliability, completeness, appropriateness or sufficiency for any purpose of any information included in this material. Certain information may have been provided by third-party sources and, while believed to be reliable, has not been independently verified by TradeUP Securities, and its accuracy or completeness cannot be guaranteed. You should not make an investment decision in reliance on this material, which is based on information that is likely to change without notice.
Not An Offer or Solicitation: Nothing contained in this material is, or should be construed as, an offer, a solicitation of an offer or an invitation to buy or sell any security or derivative, and it is not intended for distribution in any jurisdiction where such distribution would be contrary to law.
Risk of Loss. Securities and derivatives transactions involve risk of loss, including loss of principal. You should weigh potential benefits against the risks. Past performance is no guarantee of future results.
Not a Valuation:  This material is not an official valuation of any security or derivative mentioned herein.  Any pricing information provided is indicative only and does not reflect a level at which TradeUP Securities may be prepared to execute a trade; nor is it intended to demonstrate actual results that may be achieved by any transaction.
Electronic Trading:  Electronic trading poses unique risks to investors. System response and access times may vary due to market conditions, system performance, and other factors. Market volatility, volume, and system availability may delay account access and trade executions.
If you no longer wish to receive notifications like this, you can unsubscribe any time.