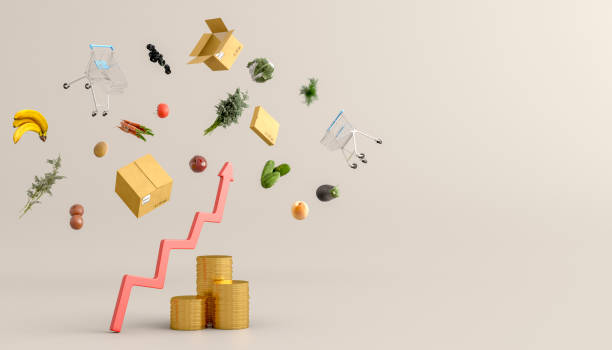 Sept 15, 2022




TradeUP Thursday




Latest news and bulletin updates
Market Trends

Dow Jones




31,124(-0.07%)

S&P 500




3,932(-0.38%)

NASDAQ




11,633(-0.74%)

(Opening price as of 09/15/2022 compared to last close)
Weekly Highlights




| | |
| --- | --- |
| #1 | US railroads and unions reach tentative pact |

| | |
| --- | --- |
| #2 | Mortgage rates hit above 6% for first time since 2008 |

| | |
| --- | --- |
| #3 | Big tech companies facing billions in fines and tough laws |

| | |
| --- | --- |
| #4 | Adobe shares drop after the company announces plans to acquire Figma |
Share Your Thoughts:
Stock market suffers its worst day in more than two years following inflation number
On Tuesday, the Labor Department reported the CPI index rose by 8.3% last month from a year earlier and core CPI, which excludes food and energy, increased by 6.3% over the same period. Both inflation data exceeded forecasts, and likely assure another historically large interest-rate hike from the Fed next week.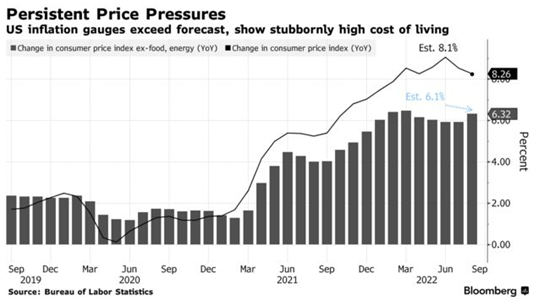 All measures came in above forecasts. Shelter, food, and medical care were among the largest contributors to price growth. The acceleration points to a stubbornly high cost of living for Americans, despite some relief at the gas pump. Food costs increased by 11.4% from a year ago, the most since 1979. Electricity prices rose by 15.8% from 2021, the most since 1981. Overall shelter costs increased by 0.7% since July and 6.2% since a year ago, both the most since the early 1990.
The Dow fell nearly 1300 points Tuesday. All three indices posted their steepest one-day losses since June 11, 2020. The yield on the benchmark 10-year US Treasury note jumped to 3.422% from 3.361% on Monday. The dollar rallied Tuesday with DXY increasing by 1.4%, its largest one-day gain since March 2020. The markets estimated that the Fed would raise its benchmark rate by 75 bps for the FOMC meeting scheduled for September 20 and 21. There is also a 34% probability of a 100-bps increase at that meeting, up from a 0% chance on the previous day.
Some market participants believe the Fed might take an aggressive approach to tame the long-lasting inflation. Lawrence Summers, a former Treasury secretary who has frequently criticized Fed policy, said on Twitter that: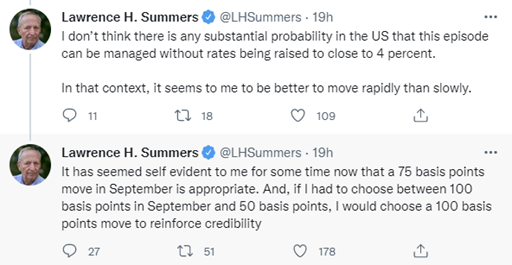 While some are concerned that another hawkish move would have an unexpected impact on the economy and overall market, 'Bond King' Gundlach is worried the Fed will choke off economic growth by raising interest rates too fast. He said that he would prefer just 25 basis points due to concerns about potential oversteer. Elon Musk said on Twitter that the Fed should turn to cutting rates by 0.25%, reiterating his concerns about deflation following the Fed's aggressive monetary policy. Cathie Wood, head of investment firm Ark Investment Management, cited similar fears over lower future prices.
What do you think will be the market reaction after the FOMC meeting next week?

A.Bottom out and rally

B.Plunge for the sixth consecutive session

C.Remain unchanged
Share your thoughts with us for a chance to win a free stock!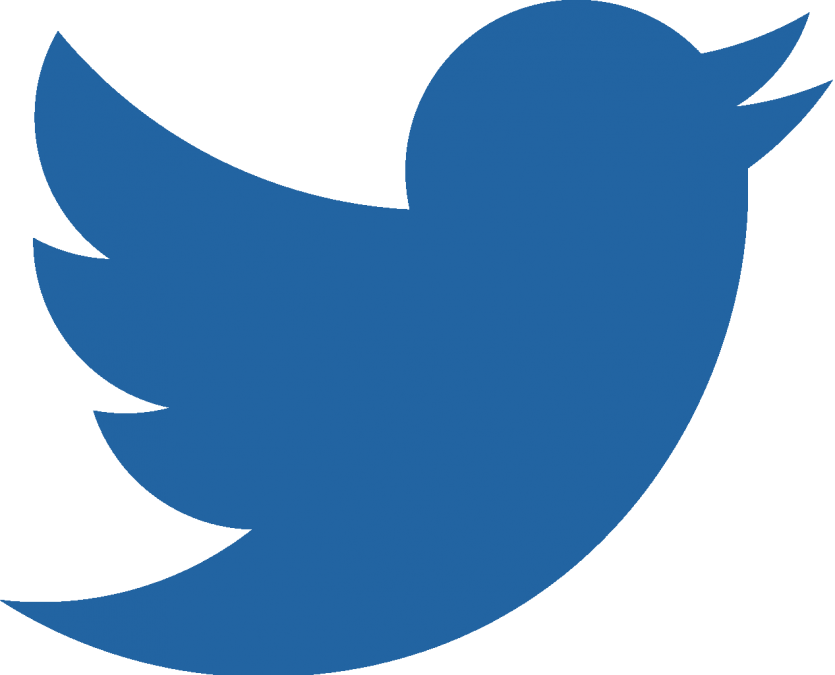 Inside Scoop
#1. US railroads and unions reach tentative pact

• US railroads and unions reached a tentative deal early Thursday, a breakthrough that looks to avert a labor disruption that risked adding supply-chain strains to the country.

• The tentative freight-rail agreements include a 24% wage increase over five years, 2020 through 2024, including 14.1% effective immediately, as well as five annual $1,000 payments.
• The deal extends the so-called cooling off period — during which the unions may not strike — for several weeks, to give the unions time to ratify the agreement, and it now goes to union members for a ratification vote.
#2. Mortgage rates hit above 6% for first time since 2008

• Mortgage rates have been on the rise since the start of the year as the Fed affirmed its commitment to tame soaring inflation.

• The average rate on a 30-year fixed-rate mortgage was 6.02% as of Thursday, up from 5.89% the week before. The average rate for an identical loan was 2.86% the same week in 2021.
• Mortgage demand from homebuyers fell 29% since last year, and dropped 1.2% last week compared with previous week.
#3. Big tech companies facing billions in fines and tough laws

• A European court on Wednesday rejected Google's appeal against a roughly $5 billion antitrust fine as the company is criticized for dominating markets by elbowing out rivals.

• Meanwhile, California's attorney general filed an antitrust lawsuit against Amazon on Wednesday, claiming the retailer stifles competition and increases the prices that consumers pay across the internet.
#4. Adobe shares drop after the company announces plans to acquire Figma

• Adobe agreed to buy collaboration-software company Figma for around $20 billion and will pay for the company using roughly half cash, half stock.
• Adobe also reported Q3 net income of $1.14 billion on revenue of $4.43 billion, a 13% increase year-over-year, while its Q4 revenue guidance fell below market expectations, citing foreign-exchange headwinds tied to the run-up in the US dollar.
Enjoy the app? Tell us what you think!


Disclosure:
TradeUP Securities Inc.: TradeUP Securities, Inc. ("TradeUP Securities") is a registered brokerage firm at SEC (CRD: 18483; SEC: 8-36754), a member of FINRA/SIPC and a member of DTC/NSCC, regulated by the US Securities and Exchange Commission and Financial Industry Regulatory Authority. Check the background on the firm on FINRA's BrokerCheck (https://brokercheck.finra.org).
Qualifying comments will be reviewed to select the winner of a share of free stock worth $10-15. In order to receive the free stock, the commentor must have a funded TradeUP account. The winner will be contacted via private message through our social media account for detailed information on claiming their reward.
Not Advice: The information contained in this material is for informational purposes only and is not intended to provide professional, investment or any other type of advice or recommendation, or to create a fiduciary relationship. TradeUP Securities does not make any representation or warranty, express or implied, regarding the accuracy, reliability, completeness, appropriateness or sufficiency for any purpose of any information included in this material. Certain information may have been provided by third-party sources and, while believed to be reliable, has not been independently verified by TradeUP Securities, and its accuracy or completeness cannot be guaranteed. You should not make an investment decision in reliance on this material, which is based on information that is likely to change without notice.
Not An Offer or Solicitation: Nothing contained in this material is, or should be construed as, an offer, a solicitation of an offer or an invitation to buy or sell any security or derivative, and it is not intended for distribution in any jurisdiction where such distribution would be contrary to law.
Risk of Loss. Securities and derivatives transactions involve risk of loss, including loss of principal. You should weigh potential benefits against the risks. Past performance is no guarantee of future results.
Not a Valuation:  This material is not an official valuation of any security or derivative mentioned herein.  Any pricing information provided is indicative only and does not reflect a level at which TradeUP Securities may be prepared to execute a trade; nor is it intended to demonstrate actual results that may be achieved by any transaction.
Electronic Trading:  Electronic trading poses unique risks to investors. System response and access times may vary due to market conditions, system performance, and other factors. Market volatility, volume, and system availability may delay account access and trade executions.
If you no longer wish to receive notifications like this, you can unsubscribe any time.