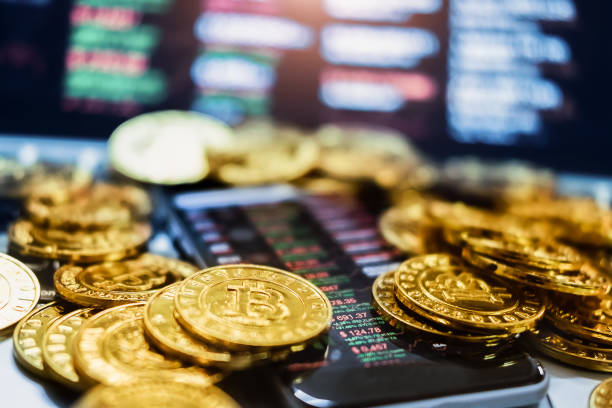 June 30, 2022




TradeUP Thursday




Latest news and bulletin updates
Market Trends

Dow Jones




30,790(-1.09%)

S&P 500




3,785(-1.05%)

NASDAQ




11,048(-1.23%)

(Opening price as of 06/30/2022 compared to last close)
Weekly Highlights




| | |
| --- | --- |
| #1 | RH shares drop after the company lowered its outlook for the year |

| | |
| --- | --- |
| #2 | Crypto hedge fund Three Arrows Capital forced into liquidation |

| | |
| --- | --- |
| #3 | Crypto fund Grayscale sues SEC over Bitcoin ETF rejection |

| | |
| --- | --- |
| #4 | JetBlue & Frontier Group continue bidding war over Spirit |
Share Your Thoughts:
Musk's Twitter Disappearance

Elon Musk has disappeared from Twitter since June 21 – the eccentric tech billionaire's first unannounced break on the social media platform for over a week in at least the past five years. Since going dark, Musk (with the world's 6th largest Twitter following) passed the important milestone of 100m followers. We have some theories to attempt to explain this unforeseen departure:
Musk is defending against personal and corporate legal liabilities. The billionaire has recently been faced with a spat of lawsuits and investigations against him and his possessions. On May 27, Musk was sued by Twitter investors to block him from acquiring the social media company, and on the same day the SEC announced an official investigation into the billionaire's Twitter stock disclosures. The SEC has had a rocky relationship with Musk, whom they previously forced to step down as Tesla chairman and fined $40m on fraud charges in 2018. This came after the billionaire's tweet regarding taking the company private at "$420 per share."
On June 9 Tesla was also hit with an intensified investigation by the National Highway Traffic Safety Administration (NHTSA) over the company's car autopilot function. The NHTSA has upgraded their "preliminary inquiry" launched in August 2021 to an "engineering analysis" – a final step before the agency determines a recall. Such an event would affect all Tesla model lines, representing 830,000 vehicles sold in the U.S. alone.
On June 16, Musk, Tesla, and SpaceX were sued again for $258 billion on allegations of racketeering to back the cryptocurrency Dogecoin. A third lawsuit was filed on June 21 by former employees for allegedly violating federal laws regarding mass layoffs. In the face of such troubles, Musk's legal counsel may have advised him to remain off Twitter for the time being.
Musk is in the final steps of the Twitter buyout. This storied deal – the third largest tech acquisition in history – is nearing its conclusion one way or another. Earlier this month, Elon threatened to terminate the purchase after stating Twitter had not properly given him access to data regarding fake accounts on the platform.
Since this statement, Twitter has released to the billionaire a "firehose" of internal information, the latest batch of which was delivered last week on June 24. Musk has also signed an agreement with Twitter to not speak negatively about the company in public. It's very possible Musk and the acquisition team are sorting through the last reams of data and finalizing Twitter's acquisition.
Tesla is facing financial difficulties. Recently, there have been hints by Musk and other sources that the EV giant is in business trouble. On June 3, it was revealed through confidential emails that Musk was preparing to fire 10% of Tesla's salaried staff over the next three months and pause "all hiring worldwide" (this was later amended to a layoff of 3.5% with no hiring stoppage). The company fired 200 employees working on vehicle autopilot on Wednesday morning.
Musk also commented that the company's new factories in Texas and Germany were losing "billions of dollars" in a "money furnace," and Tesla's entry into the Indian market has been put on an indefinite hold. It may be possible that Musk's time right now is being used to prepare the damage control needed for a troubling second quarter report to be released on July 20. This, or a combination of the three reasons listed above, may be what's preventing Elon Musk from engaging on his preferred social media platform.
Why do you think Elon Musk has disappeared from Twitter? When do you think he will return?

Share your thoughts with us for a chance to win a free stock!
Inside Scoop
#1. RH shares drop after the company lowered its outlook for the year
• On Wednesday, high-end furniture chain RH slashed its outlook for 2022 revenue, anticipating consumer demand for its products to continue to soften in the second half of the year.
• The company warned in early June that it was seeing softening demand pegged to the Russian invasion of Ukraine.
#2. Crypto hedge fund Three Arrows Capital forced into liquidation
• The Singapore-based fund was ordered to liquidate its assets after issuing a default notice on a $660M loan.
• Three Arrows Capital was founded on the principle of the super cycle, where wider adoption of the asset class meant prices would consistently rise near term without falling into a bear market. This led the organization to adopt a heavily leveraged trading strategy which has been unviable in current market conditions.
#3. Crypto fund Grayscale sues SEC over Bitcoin ETF rejection
• The application to convert the $13.5B Bitcoin Trust into a Bitcoin spot ETF was denied as it was unable to answer questions about protecting investors from market manipulation.
• Bitcoin dropped 3.4% to $19,000 (its lowest price since mid-June) after the announcement of the ruling. This follows a high of $68,000 in November 2021.
#4. JetBlue & Frontier Group continue bidding war over Spirit

• JetBlue delivered a new offer on Tuesday and raised the total value of its offer to $36.65 per share. Both JetBlue and Frontier are seeking the purchase of Spirit to expand their domestic market share. An acquisition by either would create the 5th largest US Airline.

• Spirit delayed a shareholders' vote on its proposed merger with Frontier Group until July 8. The postponement comes as JetBlue continues to push Spirit to accept its rival bid.


Disclosure:
TradeUP Securities Inc.: TradeUP Securities, Inc. ("TradeUP Securities") is a registered brokerage firm at SEC (CRD: 18483; SEC: 8-36754), a member of FINRA/SIPC and a member of DTC/NSCC, regulated by the US Securities and Exchange Commission and Financial Industry Regulatory Authority. Check the background on the firm on FINRA's BrokerCheck (https://brokercheck.finra.org).
Qualifying comments will be reviewed to select the winner of a share of free stock worth $10-15. In order to receive the free stock, the commentor must have a funded TradeUP account. The winner will be contacted via private message through our social media account for detailed information on claiming their reward.
Not Advice: The information contained in this material is for informational purposes only and is not intended to provide professional, investment or any other type of advice or recommendation, or to create a fiduciary relationship. TradeUP Securities does not make any representation or warranty, express or implied, regarding the accuracy, reliability, completeness, appropriateness or sufficiency for any purpose of any information included in this material. Certain information may have been provided by third-party sources and, while believed to be reliable, has not been independently verified by TradeUP Securities, and its accuracy or completeness cannot be guaranteed. You should not make an investment decision in reliance on this material, which is based on information that is likely to change without notice.
Not An Offer or Solicitation: Nothing contained in this material is, or should be construed as, an offer, a solicitation of an offer or an invitation to buy or sell any security or derivative, and it is not intended for distribution in any jurisdiction where such distribution would be contrary to law.
Risk of Loss. Securities and derivatives transactions involve risk of loss, including loss of principal. You should weigh potential benefits against the risks. Past performance is no guarantee of future results.
Not a Valuation:  This material is not an official valuation of any security or derivative mentioned herein.  Any pricing information provided is indicative only and does not reflect a level at which TradeUP Securities may be prepared to execute a trade; nor is it intended to demonstrate actual results that may be achieved by any transaction.
Electronic Trading:  Electronic trading poses unique risks to investors. System response and access times may vary due to market conditions, system performance, and other factors. Market volatility, volume, and system availability may delay account access and trade executions.
If you no longer wish to receive notifications like this, you can unsubscribe any time.