Trading 101: What To Do in a Bear Market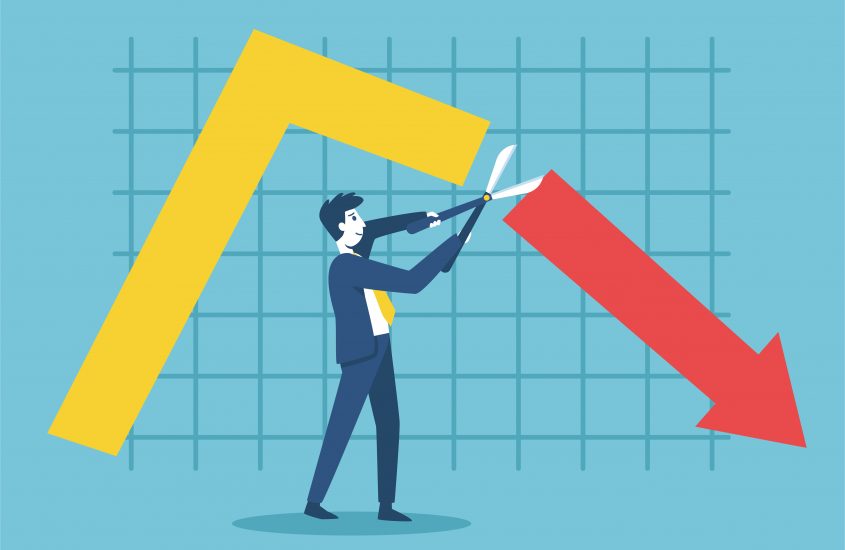 While no one can predict the stock market with 100% accuracy, there are certain things you can do to protect your portfolio and profit — even during a bear market.
Seeing your stocks take a dive can be scary. But by understanding what a bear market is and following some simple guidelines, you can trade through it like a pro.
If you're looking for the best mobile trading platform, look no further than TradeUP. We are here to help you take control of your stock trading — no matter where you are!
What Is a Bear Market?
The stock market is in a bearish trend when the prices of stocks are falling. This can be a scary time for investors, but there are still opportunities to make money during a bear market. When we're in a bear market, it's important to have a plan and stick to it.
Determine Your Investment Goals
Are you looking to grow your portfolio or generate income? Setting investment goals help you decide which investments are right for you during a bear market.
For example, if you're retired and relying on stock dividends to supplement your income, you may want to focus on dividend stocks that have a history of paying out during tough times. On the other hand, if you're still working and have a longer time horizon, you may be more aggressive with your investments.
Create a Diversified Portfolio
When stock prices are falling, having a diversified portfolio can help you weather the storm. This means investing in a variety of asset classes, such as stocks, bonds, and cash.
Find a Good Stock Trading Platform
A good stock trading platform will give you the tools you need to make informed investment decisions. It should provide real-time stock quotes, charting tools, and market news.
TradeUP is the best mobile stock trading platform out there — perfect for investors on the go. With our app, you can trade stocks, track your portfolio, and more.
Download TradeUP Today!
A bear market can be a scary time for investors, but there are still opportunities to make money. By having a plan and sticking to it, you can weather the storm and come out ahead. TradeUP is a great stock trading platform that's here to help you take advantage of market conditions.