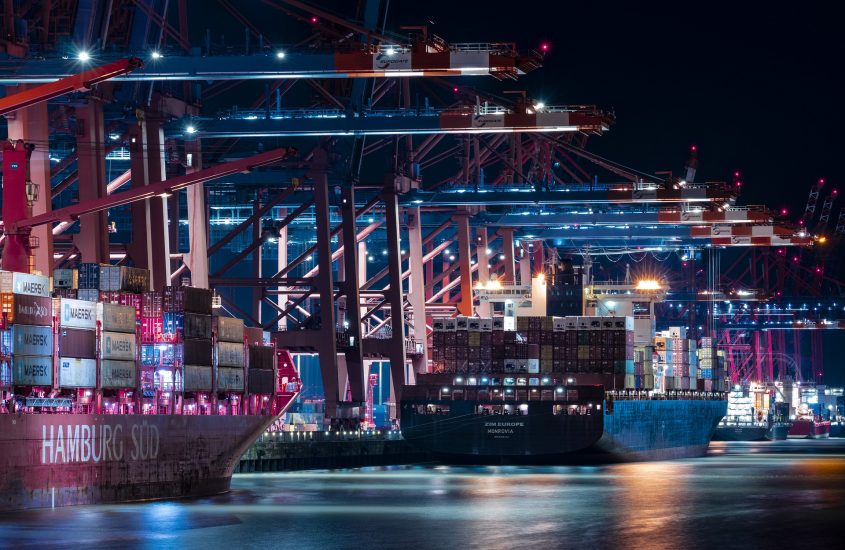 May 05, 2022




TradeUP Thursday




Latest news and bulletin updates
Market Trends

Dow Jones

  


33,854(-0.61%)

S&P 500 




4,270(-0.70%)

NASDAQ




12,787(-1.37%)

(Opening price as of 05/05/2022 compared to last close)
Weekly Highlights




| | |
| --- | --- |
| #1 | Elon Musk gets $7bn for Twitter deal  |

| | |
| --- | --- |
| #2 | Buffett bulks up on energy stocks  |

| | |
| --- | --- |
| #3 | U.S. trade deficit widens to record $109.8bn |

| | |
| --- | --- |
| #4 | Biden launches review of China tariffs |
Share Your Thoughts:
The Fed raised rates by a half point and announced plans to shrink its $9 trillion asset portfolio, what's next?
The Fed expects that 50 bps rate increases are on the table at the next couple of meetings. Powell's remarks highlighted that the Fed's policy would help cool off consumer demand by reducing the record number of job openings in the U.S.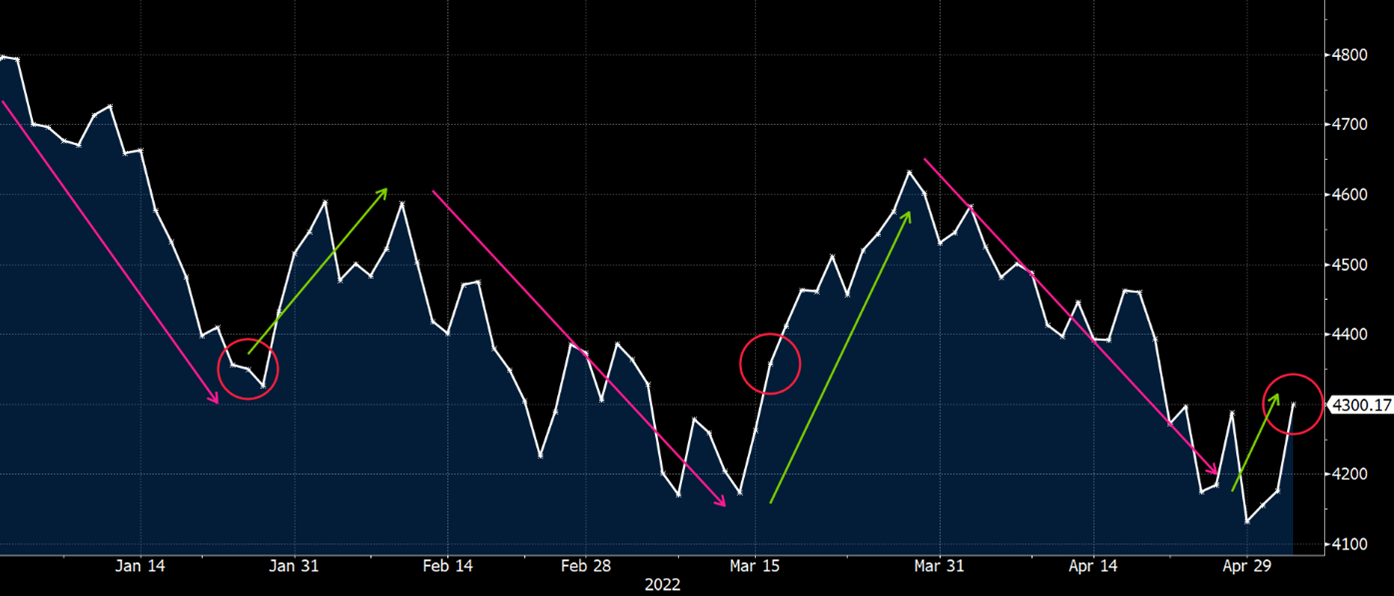 S&P 500 indices fell in Jan, Feb, and Apr this year, while rising in Mar. The dates of the FOMC meetings are marked with a red circle in the above graphic. US broad indices declined before FOMC announcements but reversed their course after that. There were less market uncertainties after each FOMC meeting which helped the market rebound. But a lot of market noise rose from Fed officials' remarks.
The next closely watched macroeconomic number is US CPI for April. Fed officials will adjust their monetary tightening pace based on that. The number was 8.5% for March, the biggest 12-month hike since 1981.
What's your guess on April CPI?

A.<8.5% 

B. 8.5%-8.75%

C.>8.75%
Share your thoughts with us for a chance to win a free stock !

Inside Scoop
#1. Elon Musk gets $7bn from 19 investors for Twitter deal 
• Musk secures about $7.1bn of new financing for his proposed $44bn Twitter buyout. The new financing allows Musk to cut the margin loan by half, down to an aggregate principal amount of $6.25bn from $12.5bn. 
• Musk is expected to take over temporarily as Twitter CEO once his purchase is complete. Earlier this week, Musk said that he plans on launching Twitter IPO in as little as 3 years after buyout. 
#2. Buffett bulks up on energy stocks
• Warren Buffett and Charlie Munger presided over the Berkshire Hathaway annual meeting on last Sat. During the meeting, Buffet said that the company has increased its stakes in Chevron.
• Buffett piled into the energy sector like never before in 1Q22, including increasing investment in Chevron and Occidental Petroleum. Berkshire bought $350m of stock in Occidental on Mon and Tue, increasing its holdings to a 15.2% interest of the energy company.
#3. U.S. trade deficit widens to record $109.8bn
• The trade gap in goods and services widened by 22.3% in Mar from the prior month to a seasonally adjusted $109.8bn. Inflation, supply imbalances and strong demand for imported goods widened the trade deficit, with clothing, computers, and vehicles driving the surge.
•  Last week, US GDP unexpectedly contracted at a 1.4% annualized rate in Q1, driven by US goods trade deficit that raced to a record high in Mar.
#4. Biden launches mandatory review of Trump-era China tariffs
• The Biden administration is taking the first step toward a review of tariffs on more than $300bn in Chinese imports that's required to keep them from starting to automatically expire in Jul.
• According to WSJ, Biden officials are divided over easing China tariffs to slow inflation. Treasury Secretary Janet Yellen favors move, while Trade Representative Katherine Tai is concerned about ceding leverage.


Disclosure:
TradeUP Securities Inc.: TradeUP Securities, Inc. ("TradeUP Securities") is a registered brokerage firm at SEC (CRD: 18483; SEC: 8-36754), a member of FINRA/SIPC and a member of DTC/NSCC, regulated by the US Securities and Exchange Commission and Financial Industry Regulatory Authority. Check the background on the firm on FINRA's BrokerCheck (https://brokercheck.finra.org).
Qualifying comments will be reviewed to select the winner of a share of free stock worth $10-15. In order to receive the free stock, the commentor must have a funded TradeUP account. The winner will be contacted via private message through our social media account for detailed information on claiming their reward.
Not Advice: The information contained in this material is for informational purposes only and is not intended to provide professional, investment or any other type of advice or recommendation, or to create a fiduciary relationship. TradeUP Securities does not make any representation or warranty, express or implied, regarding the accuracy, reliability, completeness, appropriateness or sufficiency for any purpose of any information included in this material. Certain information may have been provided by third-party sources and, while believed to be reliable, has not been independently verified by TradeUP Securities, and its accuracy or completeness cannot be guaranteed. You should not make an investment decision in reliance on this material, which is based on information that is likely to change without notice.
Not An Offer or Solicitation: Nothing contained in this material is, or should be construed as, an offer, a solicitation of an offer or an invitation to buy or sell any security or derivative, and it is not intended for distribution in any jurisdiction where such distribution would be contrary to law.
Risk of Loss. Securities and derivatives transactions involve risk of loss, including loss of principal. You should weigh potential benefits against the risks. Past performance is no guarantee of future results.
Not a Valuation:  This material is not an official valuation of any security or derivative mentioned herein.  Any pricing information provided is indicative only and does not reflect a level at which TradeUP Securities may be prepared to execute a trade; nor is it intended to demonstrate actual results that may be achieved by any transaction.
Electronic Trading:  Electronic trading poses unique risks to investors. System response and access times may vary due to market conditions, system performance, and other factors. Market volatility, volume, and system availability may delay account access and trade executions.
If you no longer wish to receive notifications like this, you can unsubscribe any time.